Taylor Swift Is Unapologetically A Democrat, Says 'We Need to Stick Together' In 2020
Politics can be a difficult issue for many celebrities to tackle — sometimes it hurts their careers and it can even hurt the candidates in question. No one knows this conundrum better than singer-songwriter Taylor Swift, but now, she's speaking out. Here's Swift's latest message for Democrats.
Taylor Swift stayed away from politics in the past
Swift didn't speak about politics overtly for much of her career. In fact, it wasn't really until the fall of last year when she began to speak up in a public space. Swift took to her social media channels in Fall 2018 to encourage her followers to vote as well as sharing her preferred candidates in her home state of Tennessee.
The second song off her latest album, Lover, had a message to it: Support for the LGBTQ+ community. When Swift released "You Need to Calm Down," she made it clear that, at least as far as that one issue goes, she's a Democrat.
Swift didn't know she was an emblem for white supremacists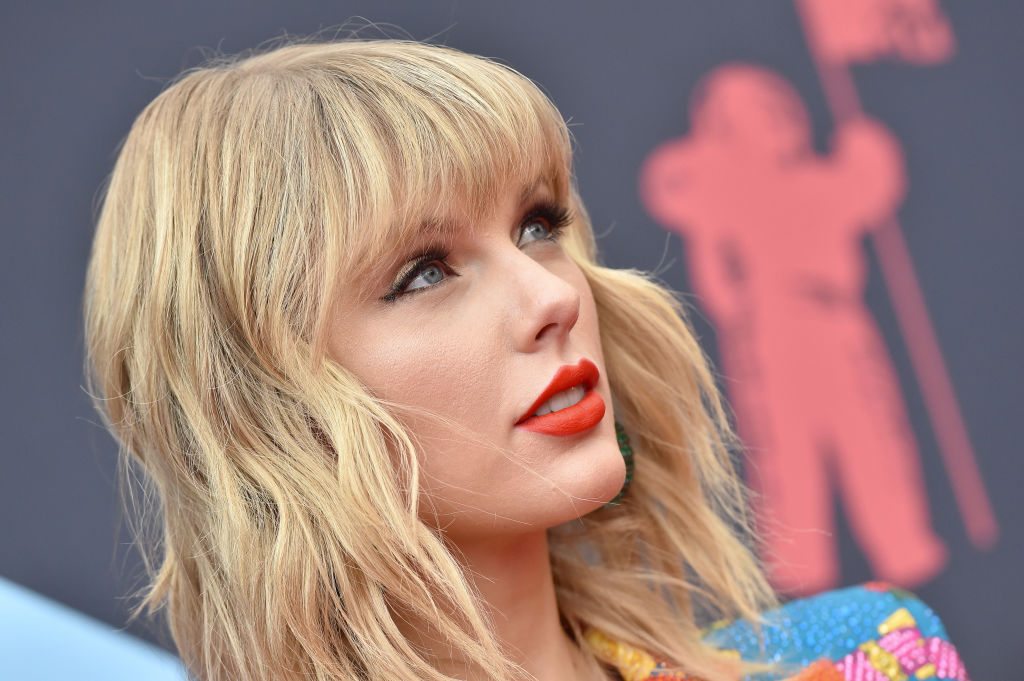 For a while there, white supremacists used Swift's image to represent there cause. Swift says she "didn't hear about that until after it happened" because she was staying away from social media and the news at the time. But she's happy that's (hopefully) cleared up now.
"I didn't even see that, but, like, if that happened, that's just disgusting. There's literally nothing worse than white supremacy. It's repulsive. There should be no place for it," she told Rolling Stone recently.
What is 'Miss Americana & the Heartbreak Prince' about?
Swift loves to hide messages in her songs. One such track is "Miss Americana & the Heartbreak Prince." She says she penned it "a couple of months after midterm elections," adding, "I wanted to take the idea of politics and pick a metaphorical place for that to exist."
"It's about the illusions of what I thought America was before our political landscape took this turn, and that naivete that we used to have about it. And it's also the idea of people who live in America, who just want to live their lives, make a living, have a family, love who they love, and watching those people lose their rights, or watching those people feel not at home in their home," she continued.
Here's who she would have endorsed in the 2016 election
When Swift was interviewed by Vogue this year, she explained why she stayed out of the race. "Unfortunately in the 2016 election you had a political opponent who was weaponizing the idea of the celebrity endorsement," she said of Trump. "I just knew I wasn't going to help."
In fact, there were a lot of similarities between what people said about Swift and her own choice for president that year, Hillary Clinton. "Would I be an endorsement or would I be a liability? Look, snakes of a feather flock together. Look, the two lying women. The two nasty women," she said.
Swift's advice for Democrats now
There's just little over a year ahead of the 2020 Presidential Election. Swift thinks Democrats "need to be more of a team," saying, "If we're going to do anything to change what's happening, we need to stick together.
"We need to stop dissecting why someone's on our side or if they're on our side in the right way or if they phrased it correctly." She continued, "We need to not have the right kind of Democrat and the wrong kind of Democrat. We need to just be like, 'You're a Democrat? Sick. Get in the car. We're going to the mall.'"