Taylor Swift's Favorite Recipes She'll Be Cooking for Life
It's hard to believe that Taylor Swift is going to be celebrating her 30th birthday, but here she is, about to enter her third decade of life! Not many people have had the amazing experiences she has had, especially at this young age.
She handles everything with dignity and grace, from break up's to feuds with other celebrities, and we absolutely admire her for it. Recently, Taylor opened up about some of the things that she learned at a young age. One of the major ones was her love of cooking. So, what are Taylor Swift's favorite recipes that she will be cooking and indulging in for the rest of her life?
Her first accomplishment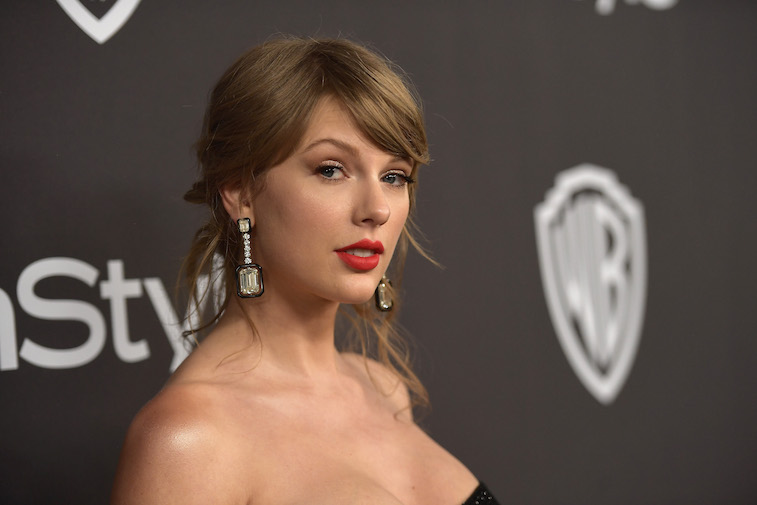 Before we get into the actual recipes that Taylor loves, it is important to note that she can instantly calculate Celsius to Fahrenheit in her head! This is quite an impressive thing to be able to do, as most people either have to pull out a calculator or search online to figure this one out. It is a skill that definitely comes in handy in the world of cooking, and Taylor should be extremely proud of herself for being able to do it without any assistance. Looks like singing is by far not her only talent!
Ina Garten's real meatballs and spaghetti
This one sounds amazing! Using only bread crumbs and ground beef to prepare the meatballs, this is one of Taylor's favorite dishes to whip up! The sauce sounds flavorful and amazing, using ingredients such as red wine, garlic, and black pepper. Mix up the meatballs, stir up the sauce, and put it on top of the pasta, and Taylor is ready to go!
Nigella Lawson's Mughlai chicken
This one sounds absolutely mouthwatering, so it is no surprise that it is one of the pop star's favorites! Featuring tender chicken, brought to life with flavors that include ground cumin, cinnamon, and toasted flaked almonds, we wish we could be invited to Taylor's house when she makes this one! The end result is an amazing chicken in a wonderful sauce that deserves to be savored!
Jamie Oliver's chicken fajitas with molé sauce
We can definitely get on board with this one! These unique fajitas actually contain chocolate, so obviously, Taylor wants to eat them as often as possible. Tons of flavor, wholesome ingredients, and a unique twist are what makes these fajitas so desirable.
Taylor shakes up cocktails as well
Of course, she does! Taylor enjoys stepping behind the bar and mixing drinks like mojitos, Pimm's cups, and old-fashioned's. With her busy schedule, she surely enjoys coming home and relaxing with a great drink, so it is a good thing she knows just what to make. These drinks sound like the perfect complement to the meals that Taylor likes to cook. It would appear that this is one pop star who knows what food and drinks pair perfectly, and we love it!
What Taylor likes to do
Taylor Swift is definitely a girl who knows how to have fun and enjoy life to the fullest. Her adventures and her career have most definitely taught her quite a lot, and she seems to be grateful for all of the lessons that she has learned. Now that she is embarking upon the journey of entering her 30's, she certainly knows what her priorities are and how to stick to them on a regular basis. In addition to singing and songwriting, Taylor seems to be an expert at many things, especially cooking! She is open about the fact that she sees herself bringing her favorite recipes to dinner parties for years to come!
She knows the importance of a good meal, and is not afraid to get in the kitchen and start cooking! It makes us hungry just thinking about it!