Taylor Swift's Publicist Claps Back at Kim Kardashian West's Claim That She Never Manipulated 'Famous' Phone Call
It looks like Taylor Swift was telling the truth about that infamous 2016 phone call with Kanye West all along, and her publicist has the receipts to prove it.
After someone leaked the full video of Swift and West's phone conversation surrounding his song "Famous," the singer is now claiming that the audio supports her statement that Kim Kardashian West manipulated the video and put her through hell for four years.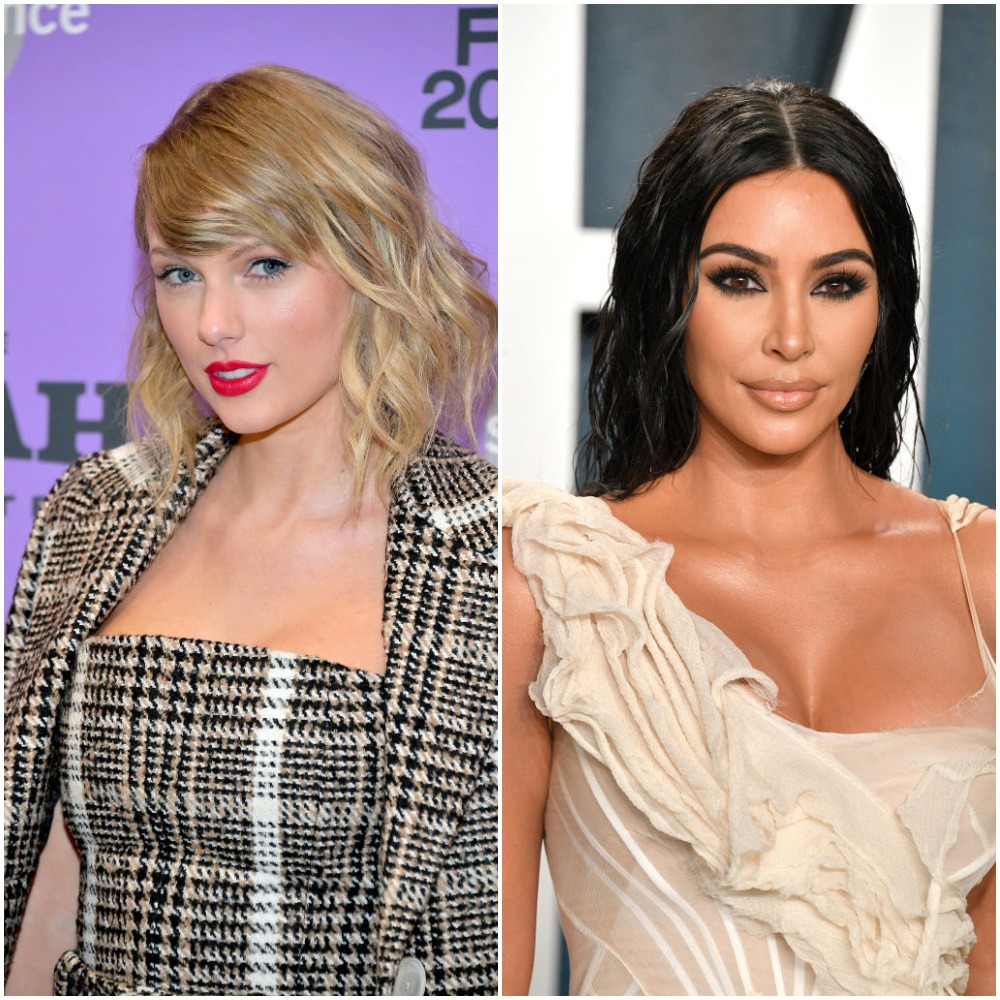 Though the reality star quickly denied the singer's accusations, Swift's publicist has come to her client's defense by slamming Kardashian's claim that she never edited the footage of the phone call.
Tensions have risen between Swift and Kardashian West
The rift between Kardashian West and Swift just erupted as they've been taking major jabs at each other on social media over that years-old phone conversation.
Recently, a new video clip of the 2016 conversation showing Swift and Kanye West conversing about his song "Famous" surfaced the web. T
he leaked phone call seemingly supports the pop superstar's ongoing claims that she was never asked about being called a "b*tch" in Ye's song.
Once the video started making it's rounds on social media, the "Me!" singer took to her Instagram Stories on Mar. 23 to address the matter publically while claiming her victory.
She wrote, "Instead of answering those who are asking how I feel about the video footage that leaked, proving that I was telling the truth the whole time about *that call* (you know, the one that was illegally recoded that somebody edited, and manipulated in order to frame me and put me, my family, and fans through hell for 4 years)… SWIPE UP to see what really matters."
Hours after Swift broke her silence, Kardashian West followed suit by putting in her two cents about the situation on Twitter.
In a series of tweets, the Keeping Up With the Kardashians star defended herself and her husband against the singer's claims that they manipulated the video. She even accused Swift of twisting the truth about the phone conversation.
"@taylorswift13 has chosen to reignite an old exchange – that at this point in time feels very self-serving given the suffering millions of real victims are facing right now," Kardashian wrote. "I didn't feel the need to comment a few days ago, and I'm actually really embarrassed and mortified to be doing it right now, but because she continues to speak on it, I feel I'm left without a choice but to respond because she is actually lying."
Swift's publicist quickly came to her defense
Following Kardashian's Twitter rant, Swift's long-time publicist, Tree Paine, clapped back at the reality star's claim that she never edited the footage of the phone call.
In a recent Twitter post, Paine quote-tweeting Kardashian's remark with her original 2016 statement, which claims that West did not call Swift to get approval on his lyric but instead, to ask her to release the single on her Twitter.
"I'm Taylor's publicist and this is my UNEDITED original statement. Btw, when you take parts out, that's editing," Paine wrote, along with the statement she first shared back in 2016.
"P.S. who did you guys piss off to leak that video?" Paine added.
Though Kardashian West has yet to respond to Paine's tweet, we're sure that once/if she does, the publicist won't have a problem clapping back even harder.