Ted Danson of 'The Good Place' Has His Next TV Gig Lined Up
The Good Place is ending, but don't worry. Just like the last three decades, Ted Danson will still have a place on your television screen.
Most of us fell in love with him on Cheers, and since that time, he's been regularly appearing in some of our favorite shows. So, what's next for the actor and our other favorites from The Good Place? Here's what we know.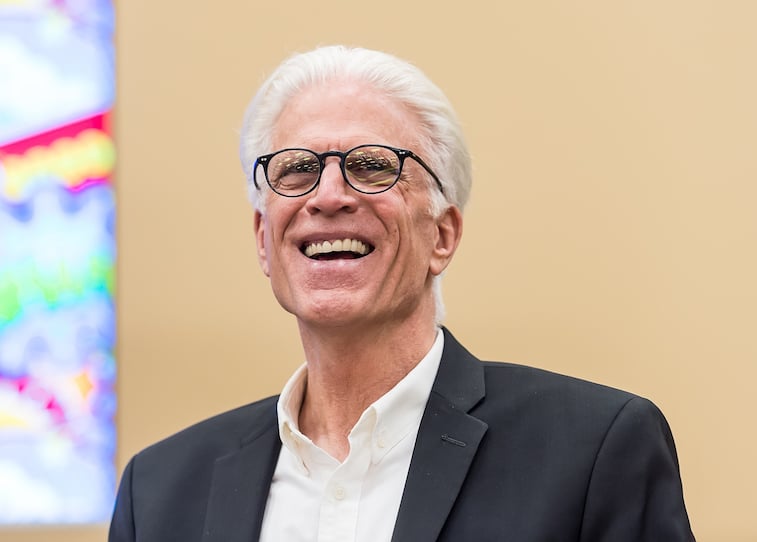 The end of 'The Good Place'
At the end of Season 4, The Good Place is calling it quits. Since its premiere in 2016, the show has had solid ratings, with 4.6 million viewers. The ending hasn't come because of poor viewership, but only because it's reached the natural end of its trajectory.
Creator of the show, Mike Schur, said in a statement to the Emmy FYC panel, "Given the ideas we wanted to explore, and the pace at which we wanted to present those ideas, I began to feel like four seasons- just over 50 episodes- was the right lifespan."
Danson added, "Any padding or over-telling a really great story would be a shame."
Fans of the show will be disappointed, but sometimes it's better to leave them wanting more than to keep going until viewers start to get bored. And, you won't be losing Danson as a regular part of your TV viewing experience. He's moving on to another show that sounds just as fun.
Ted Danson's next show
Danson is teaming up with funny-gal Tina Fey for a new NBC series. Produced by both Fey and Robert Carlock, the co-creator of The Unbreakable Kimmy Schmidt, the new series will feature Danson as an inexperienced mayor.
According to NBC, "The new series is about a wealthy businessman who runs for mayor of Los Angeles for all the wrong reasons. Once he wins, he has to figure out what he stands for, gain the respect of his staff, and connect with his teenage daughter, all while controlling the coyote population."
Honestly, this role sounds perfect for Danson. He seems to embody the image of a man trying to fit into a serious role, but never quite making it happen.
It's not hard to imagine him as an inexperienced mayor. The addition of a teenage daughter should bring extra drama, and make it more appealing to a younger crowd.
Fey and Carlock have both produced such amazing and funny shows. With them on the team, it's guaranteed to be a lot of laughs. We're really looking forward to this one coming out.
In a statement about the show, Fey and Carlock said, "We are thrilled to be back home at NBC and writing for one of the greatest stars of all time, Mary Steenburgen's husband, Ted.
What about the other actors from 'The Good Place'?
We're all happy that Danson has found a place to go after the end of The Good Place, but what about our other favorite cast members from the show? Don't worry, they will still be regulars on your TV screen as well.
Kristen Bell can be seen in the reboot of Veronica Mars on Hulu. That's right, the quirky detective everyone loves is back as an adult for more crime-solving antics. Of the role, Bell told Good Morning America, "One of the best parts of my life [is] that I get to play this character that I personally love so much."
William Jackson Harper, who plays Chidi, can be seen next in the movie Midsommar, and in a couple episodes of the Amazon series Jack Ryan.
D'Arcy Carden, who plays Janet, will be in the upcoming thriller comedy about suburban soccer moms, Greener Grass.