'Teen Mom 2': Are Javi Marroquin and Lauren Comeau Still Engaged?
Kailyn Lowry of MTV's Teen Mom 2 seemed to call out her ex-husband Javi Marroquin this season. Lowry infamously said "Good luck! He's been cheating on you since you were pregnant," on one fall episode upon finding out that his new girlfriend, Lauren Comeau, was expecting a baby.
It turned out that Lowry's accusations may have been accurate, at least to a certain extent. Former Teen Mom 2 cast members Marroquin and Comeau, who now have a nearly one-year-old son, fell out earlier this year when Marroquin was allegedly unfaithful during a party at their home.
Since the initial breakup, though, fans have wondered whether Marroquin and Comeau are still together. Although the couple hasn't made an official statement since Marroquin's public apology to his fiancée, there are a few clues about the pair's current relationship status on social media.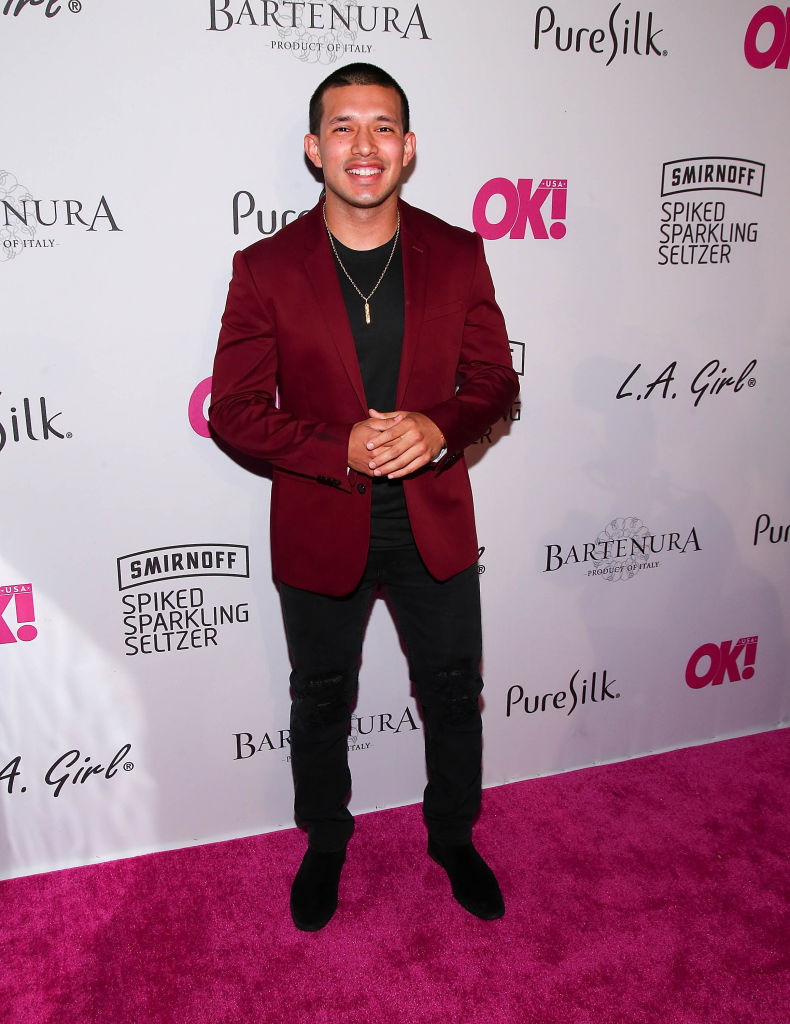 Javi Marroquin was dating Lauren Comeau while seeing Briana DeJesus and Kailyn Lowry
Comeau and Marroquin had an on-again, off-again relationship. Some reports even indicated that he was seeing Teen Mom 2's new cast member, Briana DeJesus, while still pursuing his ex-wife, Teen Mom 2 star Kailyn Lowry, on the side.
And although the exact timeline is unclear, Lowry has admitted that she and Marroquin have hooked up at various times since their divorce.
In a 2018 episode of Teen Mom 2, Marroquin even brought up his rocky relationship with then ex-girlfriend Comeau to DeJesus, seemingly in an effort to win her back. While visiting the Teen Mom 2 cast member in Miami, he warned her that if she wasn't ready to commit and move to Delaware to be with him, he had "another girl" who was.
That other woman, as it turned out, was Comeau, whom he'd dated for a few months in 2017. Sure enough, she and Marroquin got back together announced that they were expecting a baby in early 2018.
Still, Comeau and Marroquin seemed to be going strong when he asked her to marry him in June 2018.
Lowry's ex-husband wrote of his engagement to Comeau, "June 17th I asked my best friend to marry me. @lauren3elizabeth Our sleepless (mainly yours) nights… our endless laughs… and our countless jokes to each other now can be forever… Thank you for everything you do for this family. I can't believe I'm this lucky."
Despite Marroquin's overlap in hookups, he seemed to settle down with Comeau quickly. She supported him as he opened up a Smyrna, Delaware-based CrossFit gym. The couple welcomed their new baby, Eli, in November of last year.
Marroquin was unfaithful to Comeau earlier this year
Kailyn Lowry has hinted several times that Marroquin, her husband of four years, had problems staying faithful to her and to other women as well. She even claimed that, at last year's Teen Mom 2 reunion, her ex-husband tried to sleep with her.
It looks like some of Lowry's claims about Marroquin's tendency towards infidelity were well-founded. On Aug. 17, 2019, Marroquin and Comeau hosted a party for fellow members of Marroquin's CrossFit location, as reported by Radar Online.
While Comeau headed up to go to bed, Marroquin reportedly stayed up and headed into a bathroom with a naked woman, another partygoer. Although no reports confirmed that he'd actually been unfaithful, it seems the evidence was incriminating enough.
Although Marroquin called 911 and asked Dover police to intervene to remove his sister Lidia from the home just before 11 p.m., he didn't report any crimes, and no arrests were made.
In an interview with E! News in September, DeJesus admitted that she was relieved she hadn't given in to Marroquin's requests to move to Delaware. "Imagine me, moved to Delaware with my two kids, and he's in the bathroom doing something with somebody else? I probably would have lost it," she told the outlet.
Comeau moved back in with Marroquin but seems to keep her distance publicly
Comeau headed out to Maine for several weeks to be with her family after Marroquin's cheating scandal broke. She also seemed to shade Marroquin with a pointed quote about "respecting women" on her Instagram shortly afterward.
Next to a photo of herself cuddling her son, Comeau shared the Shannon L. Adler quote: "To be a mother of a son is one of the most important things you can do to change the world. Raise them to respect women, raise them to stand up for others, raise them to be kind."
Marroquin, for his part, expressed his remorse for his behavior, captioning a lengthy apology with "I love you and I'm sorry." He wrote to Comeau, "I'm sorry for my mistakes, I'm sorry I broke your heart, I'm sorry I disrespected you. I'm sorry I took you for granted." He also apologized to his children in the Instagram post, promising them he would show them what it meant to be a "better man."
Just under a month after the August incident, however, Radar Online reported that Comeau was spotted back in Delaware with Marroquin. The couple was allegedly seen by eyewitnesses dropping his son Lincoln off with Kailyn Lowry.
As early as Sept. 8, Comeau appeared to move back in with her ex in an attempt to reconcile. She posted photos of Eli in Marroquin's house and seemed to quietly reunite with the former Teen Mom 2 star.
According to Comeau's recent social media posts, she's still living with Marroquin. She and her former (or possibly current) fiancée regularly post photos in their shared Delaware home with their son. Comeau works as an Arbonne area manager, and Marroquin snapped photos of an Arbonne event over the weekend.
Still, it doesn't look like all is back to normal just yet. Comeau hasn't worn her engagement ring since the August incident, at least not in any public social media posts. She also hasn't shared any photos of herself with her ex, instead focusing her content on her son and business.
While the couple might be attempting to reconcile, it appears that the pair might still be struggling to work things out long-term. However, they could simply be keeping their reunion private to avoid public criticism.