'Teen Mom 2': Could Kailyn Lowry And Jo Rivera Have Worked It Out If Jo's Parents Hadn't Interfered So Much?
Jo Rivera was Teen Mom 2 star Kailyn Lowry's first love. He's the father of Isaac, and the man she's co-parented the longest with.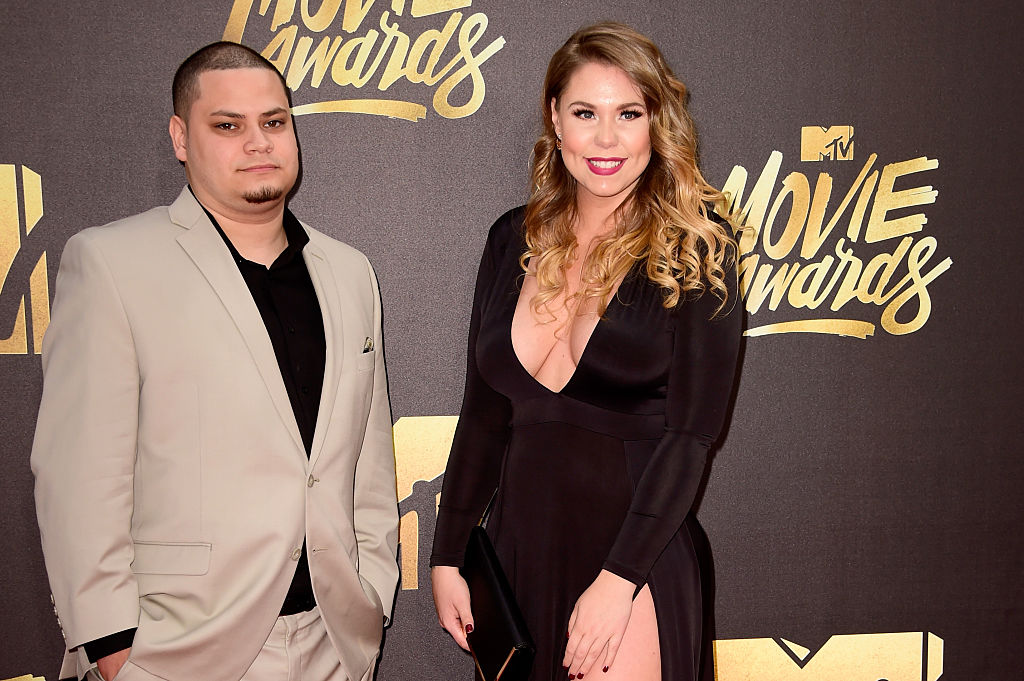 Lowry has said on multiple occasions that she and Rivera had a messy relationship from the beginning. They began fighting early on.
"Our so-called honeymoon period lasted shorter than the time it takes to say those words. I guess we never really got off to a healthy start. We broke up every other week for various reasons," Lowry wrote in her 2014 book Pride Over Pity.
Kailyn Lowry moved in with Jo Rivera to raise Isaac
When Lowry became pregnant with Isaac, Rivera's parents invited the reality star to move into their basement so she could raise the baby with their son.
Coming from a toxic family, Lowry was thankful for the gesture. She happily moved in with the Riveras. But the move might have done more damage than good to Lowry's relationship with Jo.
Lowry struggled with feeling isolated after Isaac was born.
"Jo and I were fighting relentlessly over everything, from whose turn it was to get up and check on Isaac to our future together. I was frustrated because I felt like at least he was able to leave the situation for a bit by going to school and work, whereas I was stuck inside all the time," she wrote.
Lowry felt like she was "becoming a housewife–except that I wasn't actually Jo's wife. I had nothing of my own. I had no money, no car, no job, and no life." 
Jo Rivera's parents were involved in every fight the couple had
Lowry says, at that time, Rivera's parents were very involved in their relationship.
"I appreciated Jo's family for taking me in, but the situation was taking a toll on our already deteriorating relationship. We were never able to resolve our problems on our own. Because we were living under their roof, his parents were involved in every spat. As soon as Jo and I raised our voices, Janet and Eddie would be there for better or worse. They would immediately state who was right or wrong in the argument and choose a side," shared Lowry.
She continued: "Janet's advice began to sound like commands to me on how to handle myself and how I should parent Isaac. The constant interference contributed to our destruction." 
Ultimately, Lowry says the reason she and Rivera broke up was because they outgrew each other. But there's no denying the time just after Isaac's birth was anything but monstrously stressful for the couple.
"You simply outgrow some people. Jo and I were no different. He was a good person. We just were not made for each other," she wrote in her most recent book, A Letter Of Love.
Read more: 'Teen Mom 2': Kailyn Lowry Reveals Why She Married Javi Marroquin Knowing She'd Regret It