'Teen Mom 2′: Could This Big Change Affect Jenelle Evans' Income?
Jenelle Evans Eason of MTV's 16 and Pregnant and Teen Mom 2 is certainly no stranger to controversy.
Her husband, David Eason, was fired from Teen Mom 2 after he made social media comments that many considered transphobic. Eason also admitted to killing the family dog, Nugget, after he said the dog bit his daughter Ensley. Evans' ex, Nathan Griffith, was also recently arrested in North Carolina for a DWI.
What's more, Evans' makeup line JE Cosmetics is no more, amid accusations of poor-quality products and even questionable licensing. She's no longer filming with MTV, although their contract appears to be open-ended.
Now, though, Evans seems to be taking a move that some of her MTV castmates have resisted: removing Instagram clickbait from her social media profiles. Since this is a source of profit for many reality stars, some wonder how Evans plans to bring in income.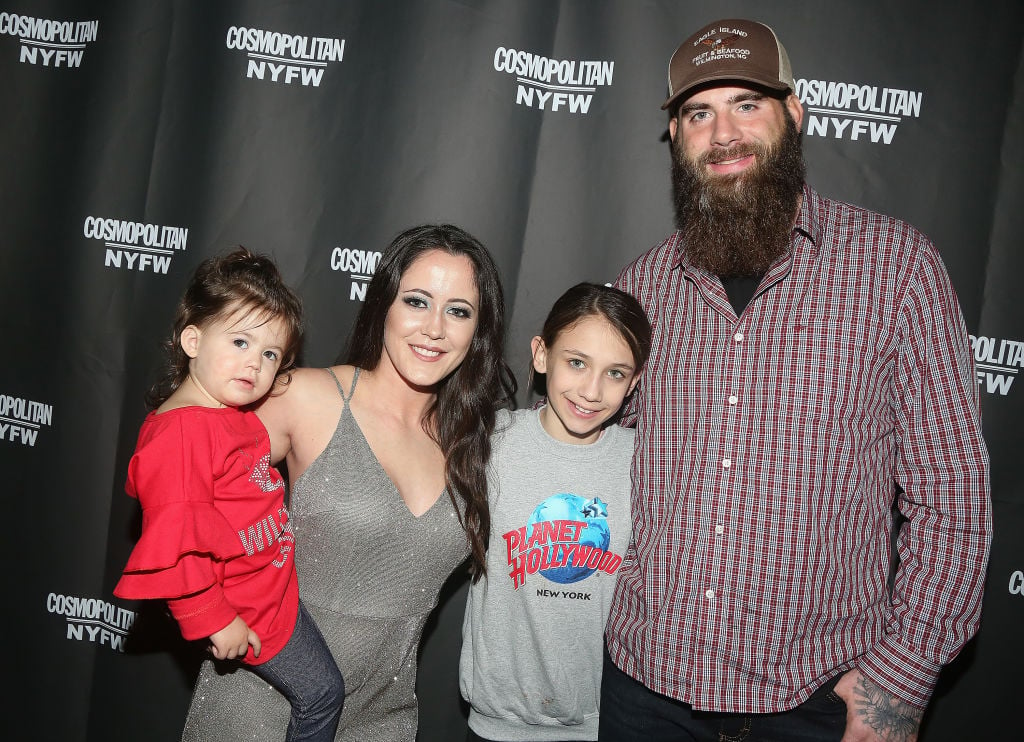 Evans removes clickbait from her Instagram after criticism
Evans' Instagram stories have often sported a catchy headline accompanying the notorious "swipe up!" that often marks clickbait. Each click from a reader earns reality stars a certain amount per post.
Recently, though, Evans announced that she would be removing all clickbait from her profile. Since the announcement, her Instagram thus far is free of the sensationalized content.
Evans has come under fire several times for the content of the clickbait on her social media profiles. Most recently, an ultrasound that was posted on one her stories was discovered to be swiped from Counting On's Joy-Anna Duggar Forsyth. Duggar Forsyth recently underwent a devastating miscarriage after 20 weeks.
Mackenzie Edwards, wife of Maci Bookout Kinney's ex Ryan Edwards, criticized Evans last year for posting clickbait that implied Ryan was being abused in jail.
Several of Evans' castmates still profit from clickbait
Although Evans has received more criticism than many other Teen Mom OG and Teen Mom 2 moms and dads for posting clickbait, she's far from the only one who has.
Teen Mom OG's Amber Portwood, although she hasn't been active on Instagram lately because of her upcoming domestic violence court case, still posts clickbait stories daily, for example.
Former Teen Mom OG star Farrah Abraham also regularly posts clickbait, as does Teen Mom 2 cast member Kailyn Lowry. While Cheyenne Floyd, one of the new cast members on Teen Mom OG, has a private Instagram, she does post clickbait on Twitter occasionally.
While Maci Bookout McKinney profited from clickbait in the past, she has since stopped. Castmate Chelsea Houska has never posted clickbait.
Some wonder how Evans' income will be affected
Evans no longer films for MTV's Teen Mom 2 because of concerns around her husband Eason and public controversy, so she's presumably no longer earning income from the franchise.
Recently, Eason attempted to start a handcrafted knife business but was met with criticism from fans, who claimed he stole the name, Black River Forge, from an existing company. Meanwhile, Evans' brow kit and makeup line JE Cosmetics launched to not-so-stellar reviews, and she and her private label company parted ways.
Some estimate that each clickbait story posted by high-profile public figures can earn celebrities per-post profits of up to $10-15,000. Given the potential profit of influencer clickbait and Evans' now-lost six-figure Teen Mom 2 salary, it's unclear as to how Evans plans to make money in the future to support herself and her many children.