'Teen Mom 2': David Eason Insists Everyone Has Got It All Wrong
A legal order to refrain from speaking about Jenelle Evans online isn't stopping David Eason. While the estranged husband of Evans initially kept his mouth shut after a judge ordered him to, he's been ramping up his social media presence again. He's not just posting about his wedding ring or his pets anymore, either. He's been taking aim directly at his ex-wife, and his timing can't be coincidental. He's begun badmouthing the mother of three just when rumors started swirling that she'll return to Teen Mom 2 now that Eason is out of the picture.
Eason claims followers don't know anything about him
Eason isn't taking the divorce lying down. While Evans is ready to move on, it looks like Eason is more focused on setting the story straight, or, at least, telling his side. Eason claims that fans don't know that he has a strong work ethic and that he only appeared lazy because he was "busy" working for Evans and "cleaning up" after her. The bombshell came in the form of a comment on Instagram. Before he spouted off in his comments, Eason had previously suggested Evans was stupid and even claimed he was going to file a missing person's report on his wife and the child they share.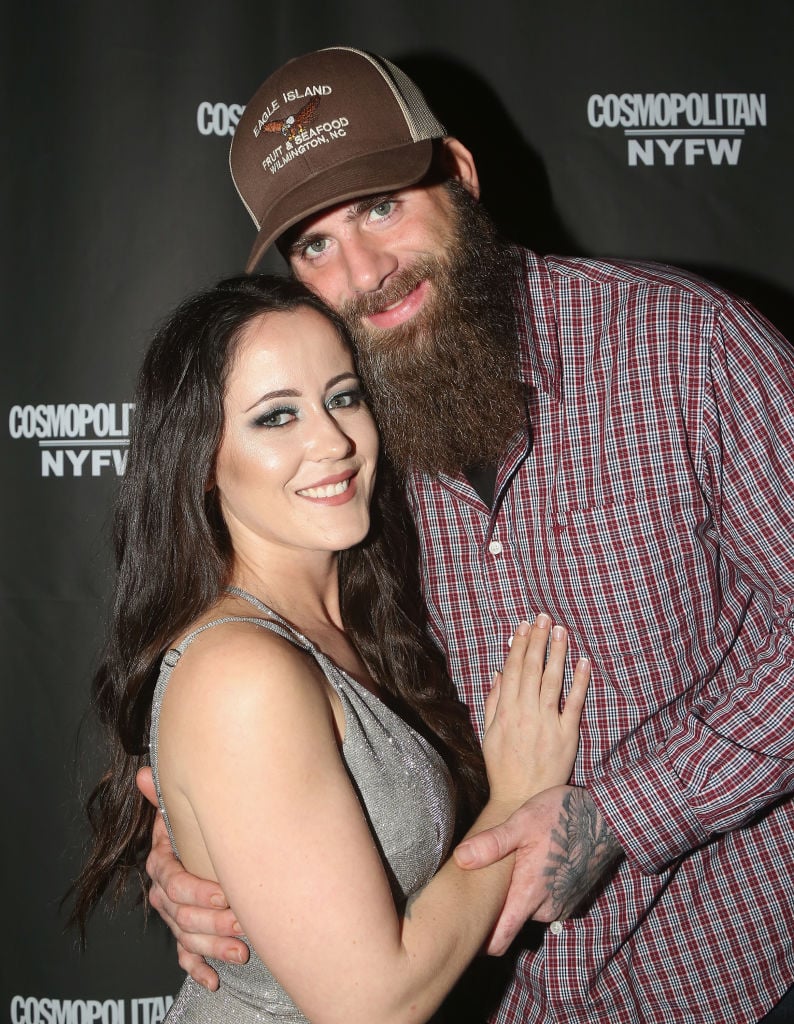 Eason has also threatened to release dirt on Evans and her cohort. The father of three took to Facebook to spout venom after Evans made a public announcement regarding the fate of their union. Eason has yet to spill any of the alleged tea, and it doesn't look like he'll get a chance to do so. That is if he chooses to abide by court orders.
While Eason is busy trying to make himself look good, all of the evidence points to the contrary. The father of three was slapped with a restraining order because Evans allegedly fears for her life. She outlined several instances that qualify as domestic abuse, and she even described abusive behavior towards her son, Kaiser, 5. Eason is not Kaiser's father.
Evans fled the state of North Carolina to get away from Eason
Evans was apparently so fearful of Eason that she fled the state to get away from him. She's reportedly living in Tennessee at the moment and doesn't seem to have any plans to return to her home state right now. She appears to be in regular contact with her family, though. Recently, Nathan Griffith, the father of Evans' five-year-old son was spotted in Tennessee for a custody swap.
It is believed that her mother, Barbara Evans, is supportive of her decision to leave Eason. The elder Evans caught the ire of her daughter and son-in-law when a judge granted her temporary custody of the couple's daughter, Ensley. Ensley was returned to Eason and Evans in July 2019 after a months-long custody battle. The elder Evans still has custody of Evans' oldest son, Jace. Ensley is currently in the care of her mother.
Rumors are swirling that she'll be returning to the small screen in the coming months
Eason's most recent tirade on social media comes right when stories seem to confirm Evans' return to Teen Mom 2. It was long assumed that the network would entertain Evans' return if she parted ways with Eason, and it looks like that's precisely how it's working out. Evans was only fired when Eason shot and killed the family dog. Eason had been axed from the show the year before.
According to Fox News, Evans has met with MTV executives in the weeks since she announced her separation. The production house behind the show is apparently desperate to buoy the show's ratings. Evans' departure from the show has only hurt the reality show's viewership. If Evans' returns, it's assumed that her mother will resume filming, too. Babs has been a fan favorite ever since the reality TV personality's 16 and Pregnant episode. It's believed the pair will return at their former salaries, as well, giving their incomes a massive boost. MTV has not commented on Evans' potential return to the show.