'Teen Mom 2': David Eason Just Admitted To Committing This Heinous Crime
Jenelle Evans wants everyone to know she finally launched her makeup line. She also wants people to know you can watch her streaming video games on Twitch, and that her husband sells knives. She's probably announcing these things so often because she's hard up for cash now that she's been fired from Teen Mom 2.
Even though Evans and her husband David Eason are trying to focus people's attention on their various business ventures, fans can't stop thinking about Nugget. The couple's dog has been missing for at least five months. He's the reason that Evans was fired from the reality TV show, and now fans might finally have some closure.
An unlikely source said David Eason killed Nugget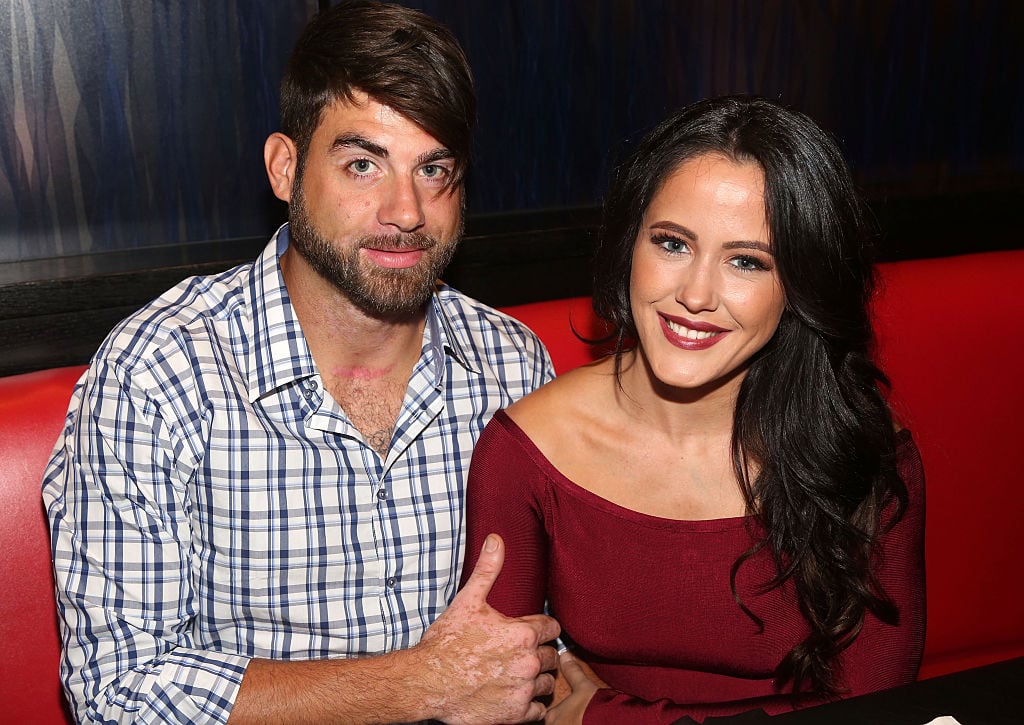 It was Evans' son Kaiser, 5, who first raised concerns about Nugget. He told his father, Evans' ex Nathan Griffith, that he witnessed Eason shoot the French Bulldog. Nate then called the police and asked them to perform a welfare check.
According to Evans and Eason, the dog bit their 2-year-old daughter Ensley. There was a picture of the girl with a bite on her face posted on social media at one point. After the incident, Eason considered the dog aggressive and had to kill it to protect his family.
Fans were understandably outraged on multiple levels. Some thought that Nugget had been provoked into biting in the first place. Others pointed out Eason's well-known love of guns and wondered if he wasn't just looking for an excuse to use one.
Eason had already been kicked off Teen Mom for homophobic tweets, but after the dog's incident, MTV decided that they didn't need Evans either.
The police said it was a lie
The police investigated Eason for animal cruelty, and then closed the case. They said there was no evidence that Eason had killed the dog, and that the couple had made up the story for publicity.
Evans even took back the story and said that everything had been made up. She said that she wasn't sure where her dog was.
Whatever happened to Nugget, the fallout has been severe for Evans. Aside from being fired by MTV after a 10-year relationship, the reality star also lost custody of her children for a time. Fans of the show will know that Evans has always had custody issues, ever since her son Jace was placed in her mother's custody when he was young.
She was able to get her children back, but not before a 911 call made by Evans was released. On the call, Evans was supposedly hiding in the attic while her children slept and her husband raged downstairs. Evans has downplayed the incident, but it's raised concerns for her children that aren't likely to go away any time soon.
Now David Eason has admitted to his crime, again
In an interview with People where he allegedly shed some tears, Eason has admitted to killing Nugget. He says the police were lying about the report. According to Evans, her husband was raised with country ways, where animals can be euthanized by the owner, with a gun.
Eason continues to defend his actions, saying that Nugget bit his daughter. However, the two did say that they've learned a lesson. When their pitbull killed some of their pigs, they decided to give the dog away instead of shooting it.
It's possible that Eason really was distraught over having to kill his dog. He may have been totally justified, but it won't undo everything we've learned since. Now that we know how dangerous the Eason/Evans household can be, it's unlikely MTV or any other network will put them on the air anytime soon.