'Teen Mom 2': David Eason Says 'Nobody Knows My Story' Amid Jenelle Evans Divorce
Jenelle Evans, formerly of MTV's Teen Mom 2, announced her separation from her husband of two years, David Eason, in Oct. 2019. The couple had a rocky two years of marriage, including Eason's killing of Evans' French bulldog Nugget, multiple 911 calls, accusations of abuse, and both MTV personalities' firing from Teen Mom 2.
After their separation, Eason's daughter Maryssa from a previous relationship remained with him on the Teen Mom 2 couple's land in North Carolina.
Evans fled to Tennessee, where she has spent time with her mother Barbara Evans (and Evans' son Jace, who lives with Barbara), reunited with longtime best friend Tori Rhyne, and improved her co-parenting relationship with former fiance Nathan Griffith. Evans is currently the main caretaker for Ensley, her two-year-old daughter with Eason, and Kaiser, her five-year-old son with Griffith.
Recently, Eason has taken to social media to talk about being misunderstood by Teen Mom 2 fans and critics. On Dec. 11, the Teen Mom 2 couple also headed to court to hash out what would happen next with Evans' restraining order against Eason.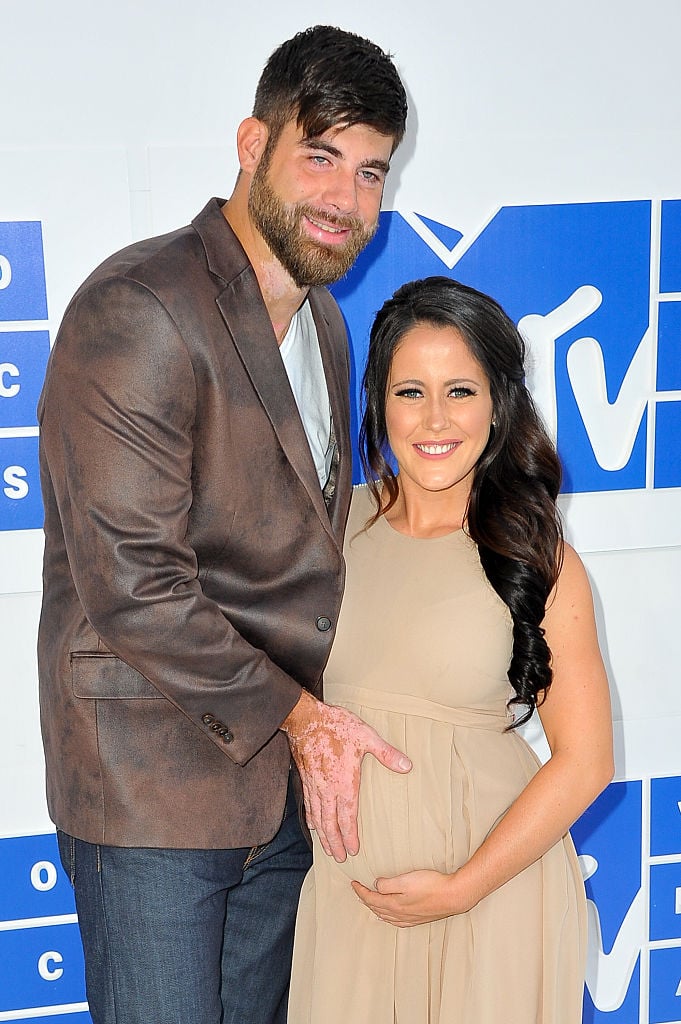 Evans' ex spoke out against her on social media
Since Evans announced on Oct. 31 that she was leaving her husband, Eason has been more than open about his issues with his Teen Mom 2 ex on social media.
"Glad u people think I am taking this so hard. Just so u all know I am so very much happier and so is Maryssa! Finally peaceful!" he wrote on Facebook a few weeks after Evans left him.
To one Teen Mom 2 fan, Eason even wrote of his divorce, "It bothered me… but I'm not heart broken. I've realized I wasn't in love and there are much better people out there for me."
Eason also claimed at various points that his Teen Mom 2 ex didn't have a bond with stepdaughter Maryssa or even her own biological children and that the full story about her would come out in court.
Eason claimed to be misunderstood on Instagram
Most recently, Eason took to Instagram to speak out in defense of himself against his critics and Evans' supporters.
In early Dec. 2019, the former Teen Mom 2 star shared a photo of himself from his teen years. He captioned it with a story about his difficult past and finding himself again through the difficulty of divorce. Eason's personal story seemed to clap back at critics who say he doesn't work hard or that he relied on Evans for money.
"This is so embarrassing to post and a bad picture at that. My 15 year old skinny a** with a mop on my head, vitiligo just starting to appear on my face. I apparently had a girl beside me … And some jewelry in my ears But what nobody sees is the fact that this was a 15 year old boy who had a full time job, bought a car before I had [a] license," he wrote in the post.
"I even had my own house in three different places around this time. Moving from rental to rental yea, but hell I know some grown a** men that STILL do that. I would be married and about to have my first child in just 3 more years after this picture was taken," Eason continued.
The former Teen Mom 2 cast member concluded by saying that he'd always had it "tough" but that he would ultimately make it through and be able to share his story with the world.
"I've always had it tough on my path through life. I learned to get through by focusing on the day I have been given and learning from my past," wrote Eason. "So go ahead, laugh it up just remember nobody knows my story. I've been handed the sh** end of the stick more than anyone I know but I always make it through one way or another. God bless everyone who believes in me, I can't wait to give you my truth!"
The 'Teen Mom 2' star had her restraining order against her ex extended
After Evans and Eason separated, the Teen Mom 2 star was granted a restraining order against her soon-to-be-ex-husband. She alleged in court documents that he emotionally and physically abused her on several occasions since their 2017 wedding, in addition to mistreating her children and animals.
According to Radar Online, that order was extended through the holiday season on Dec. 11. A Davidson County clerk told the outlet, "There has been a continuance until the 13th of January. The order of protection will be extended until that date." The order of protection prevents Eason from contacting Evans or their shared daughter Ensley in any way.
The former Teen Mom 2 stars will head back to court on Jan. 13 in the new year.