'Teen Mom 2': Did Jenelle Evans Go to the Reunion?
Longtime MTV mainstay Jenelle Evans Eason stopped filming for Teen Mom 2 earlier this year after her husband, David Eason, admitted to killing the family dog Nugget. Although the couple's children were temporarily removed from their home, the Easons eventually regained custody of all their kids.
Still, it appeared that Jenelle's time on Teen Mom 2 was over. Her husband was kicked off the show last year after making homophobic and transphobic comments on social media. What's more, he appeared to have made filming days difficult for Jenelle, getting involved and struggling with MTV producers.
Rumors that Jenelle would be returning to the show began to swirl after this season's ratings came in, however. Jenelle's absence may, as some fans speculated, have contributed to the dip in viewership. The former cast member began to speak out about her desire to continue on the show if MTV producers would reach out to her.
During the Teen Mom 2 reunion taping this weekend, Jenelle's vague social media posts and possible trip to New York sparked further rumors of her possible return to the show. Read on to learn more about what happened at the reunion and why some fans are speculating that Jenelle's marriage isn't going as well as it seems.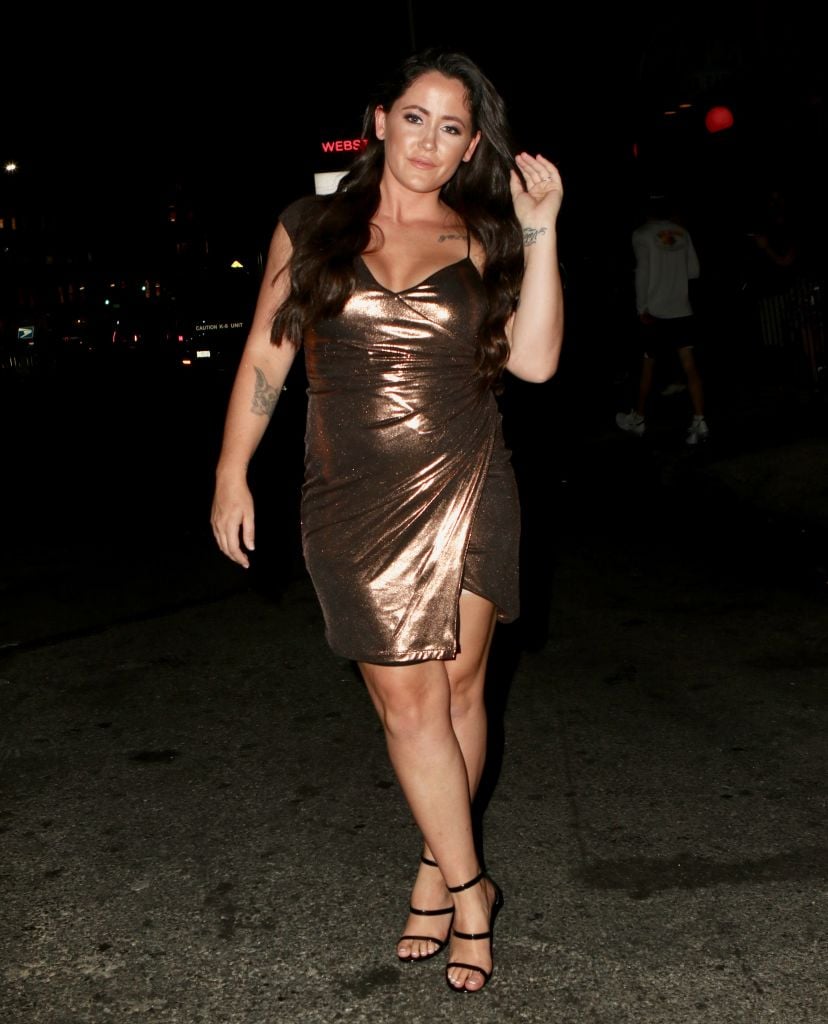 Other 'Teen Mom 2' cast members shared snaps of the reunion
Teen Mom 2 cast members Leah Messer, Chelsea Houska DeBoer, Briana DeJesus, and Kailyn Lowry all shared videos and photos of their time at the reunion.
Chelsea took to her Instagram stories to share pictures of herself in a glam red getup, videos of her kids playing in the hotel room, and a close-up of herself with husband Cole DeBoer on the reunion stage.
Meanwhile, Messer and Lowry shared plenty of photos together, as well as snapshots of all the Teen Mom 2 kids. DeJesus, too, shared photos, although she steered clear of the other girls due to her feud with Kailyn Lowry.
Kailyn Lowry tweeted that the reunion didn't go as she hoped, possibly because of a fight between cast members of MTV's Young and Pregnant. "I promise y'all, nobody better even think about asking me to attend another reunion," she wrote on Sunday.
Jenelle Evans Eason seemed to hint at drama at home with vague social media posts
Over the reunion weekend, Jenelle raised eyebrows with her seemingly pointed social media posts.
On Instagram, Jenelle seemed to hint at a weekend without David by posting lyrics to the Ariana Grande song "NASA": "I'd rather be alone tonight/You can say 'I love you' through the phone tonight/Really don't wanna be in your arms tonight/I'll just use my covers to stay warm tonight."
A second post included more pointed lyrics from the same song: "Give you the whole world, I'ma need space."
On Oct. 26, Jenelle also sparked rumors of a possible return to the show with Twitter posts that seemed to some to be aimed at her husband. "Drama free weekend," she wrote on Saturday.
Early on Sunday morning, she added, "I love all of you… whether u know it or not. I hear what you are saying. I get it." Some fans interpreted this tweet to be about her controversial husband David.
Various reports from The Ashley's Reality Roundup and fans on Twitter and Reddit seemed to confirm that Jenelle was, indeed, in New York.
Her Instagram stories included glammed-up selfies and a candlelit dinner at a swanky restaurant. This launched rumors that Jenelle had sneaked off to be on the Teen Mom 2 reunion or to meet with MTV producers about a comeback.
David Eason posted controversial photos at home with daughter Ensley
David Eason's business Instagram, Black River Metal and Wood, appeared to confirm the claims that his wife wasn't at home. The ex-Teen Mom 2 cast member shared photos and stories of himself with his kids at home over the weekend with no Jenelle in sight.
One of his posts particularly upset fans, given his admission that he killed the family dog Nugget earlier this year. A series of photos with his daughter Ensley showed her helping to hunt, cook, and eat a squirrel at home.
Jenelle's husband wrote alongside the pictures, "I couldn't think of a better person to share a squirrel dinner with! She loved every minute of the process and that's what matters to me!"
Some fans praised Eason for spending quality time with his daughter, while others criticized him for hunting or for having his child near a gun.
Some sources claim that Evans met with MTV producers in New York
While it's not clear exactly what Evans was doing in New York (assuming she was indeed there), it appears she didn't film for the Teen Mom 2 reunion.
Shots of the Teen Mom 2 reunion posted by Messer showed Messer, Houska, and Lowry together. DeJesus shared separate photos with sister Brittany DeJesus. Jenelle didn't appear to be present.
However, The Ashley's Reality Roundup claimed to speak to a source that confirmed Jenelle's weekend visit to New York City, if not for the reunion. According to The Ashley, Jenelle, who still has a contract with MTV, met with MTV producers alongside her lawyer at their request.
Fans on Reddit and Twitter are speculating as to whether she could return as a full-time cast member or guest, or whether she might be getting her own special. As of now, though, MTV hasn't confirmed anything about Jenelle Evans' further involvement with Teen Mom 2.