'Teen Mom 2': Did Jenelle Evans Leave David Eason Over Money Issues?
Jenelle Evans of MTV's "Teen Mom 2" announced that she would be leaving her husband, David Eason, on Oct. 31. Is she divorcing him over money?
Fans of MTV's Teen Mom 2 have suspected for the past week that a divorce for Jenelle Evans and David Eason might be on the horizon. Their cryptic posts on Facebook, Instagram, and Twitter, as well as Evans' sudden trip away from Eason and the kids in North Carolina to meet with MTV in New York City, sparked rumors that the two might be separating.
On Oct. 31, Evans posted a public statement on Instagram that confirmed the rumors. She revealed that she has already filed divorce papers and will be leaving her husband of two years.
The Teen Mom 2 star has defended her husband and marriage in the past. Now, fans wonder if Eason's effects on Evans' income finally made her see the light.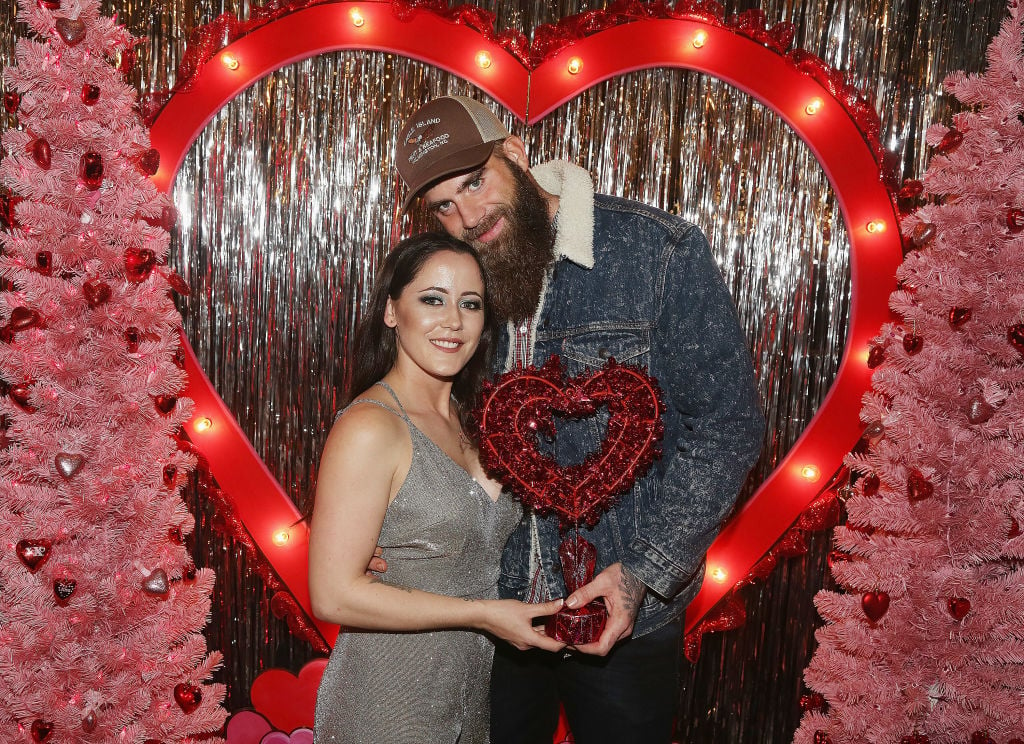 Eason was fired from 'Teen Mom 2' for social media comments
Evans and Eason married in 2017 and have one daughter, Ensley, together. MTV announced in 2018 that Eason would no longer be allowed to film for Teen Mom 2 due to his homophobic and transphobic comments on social media.
Evans continued to film without her husband until earlier this year, when Eason admitted to having killed the family dog, Nugget. Their children were temporarily removed from, and ultimately returned to, their custody after an investigation. In response, MTV issued a statement that Evans was not currently filming for the show.
Eason often stopped his wife from filming with MTV
At an onscreen meeting with MTV producers on the last season of Teen Mom 2, however, it became clear that Nugget wasn't the only problem. Producers complained that Eason had interfered with Evans' filming schedule, showing up unannounced and preventing her from leaving the state to film without him.
Barbara Evans, Jenelle's mother and Teen Mom 2 co-star, warned her daughter that David would take everything from her and threaten her income. She also stated on the show that she was afraid her daughter was being abused at home.
Evans reportedly headed out to New York City alone this past weekend, while MTV was filming the Teen Mom 2 reunion, to discuss her contract with producers. Meanwhile, Eason stayed home with the kids and posted about missing her.
The 'Teen Mom 2' star struggled with her makeup line
Evans launched her brow kit and makeup line, JE Cosmetics, in September to mostly poor reviews. Some buyers claimed that their products were low-quality, and Evans' supplier publicly cut ties with the MTV star. Sales were also reportedly low for the products, though David Eason disputed those claims.
Evans also recently stopped partnering with marketing companies that paid her for posting Instagram clickbait after other reality stars complained. Some fans wondered how this decision might affect the Easons' household income.
Due to Evans' past criminal history, Eason's sketchy work experience (which Evans claimed was due to his vitiligo), her struggling makeup line, and her husband's refusal to allow her to film, many Teen Mom 2 viewers wondered how Jenelle could possibly find the income to take care of herself and her kids.
Many now speculate that Eason's effects on his wife's business were the nail in the coffin for their marriage.
The three-time mom announced her divorce on Instagram
After Evans returned to North Carolina from New York City, fans were surprised at her uncharacteristic silence on Twitter and Instagram.
On Oct. 31, Evans announced that she had stayed off of social media to contemplate her next move. She wrote in an Instagram post, "I've mostly kept off social media the past few days because I've been focused on making some big life decisions. I've lived my life on camera since I was 17 years old. And a lot [sic] of it hasn't been pretty. But it's been my life."
Evans continued, "Like anyone else I want what's best for my kids and I want to be happy. With time away from Teen Mom I've started to look at my life differently and I know I need to make changes. I'm starting that now."
She then announced that she had officially filed for divorce, writing: "The kids and I have moved away from David. Nobody gets into a marriage expecting it to end but I know that's what is best for me, and for my kids. Today I've filed papers to start that process."
The Teen Mom 2 star concluded, "I appreciate the support from everybody who has asked how I am. Me and the kids are doing great. We need some time to be together. But you'll hear from us again soon."
Evans posted the same message on Twitter and received an overwhelming outpouring of support from fans.