'Teen Mom 2': Did Leah Messer Join A Cult?
Teen Mom 2 star Leah Messer has joined an organization called Mastery in Transformational Training, which has been accused of being a cult.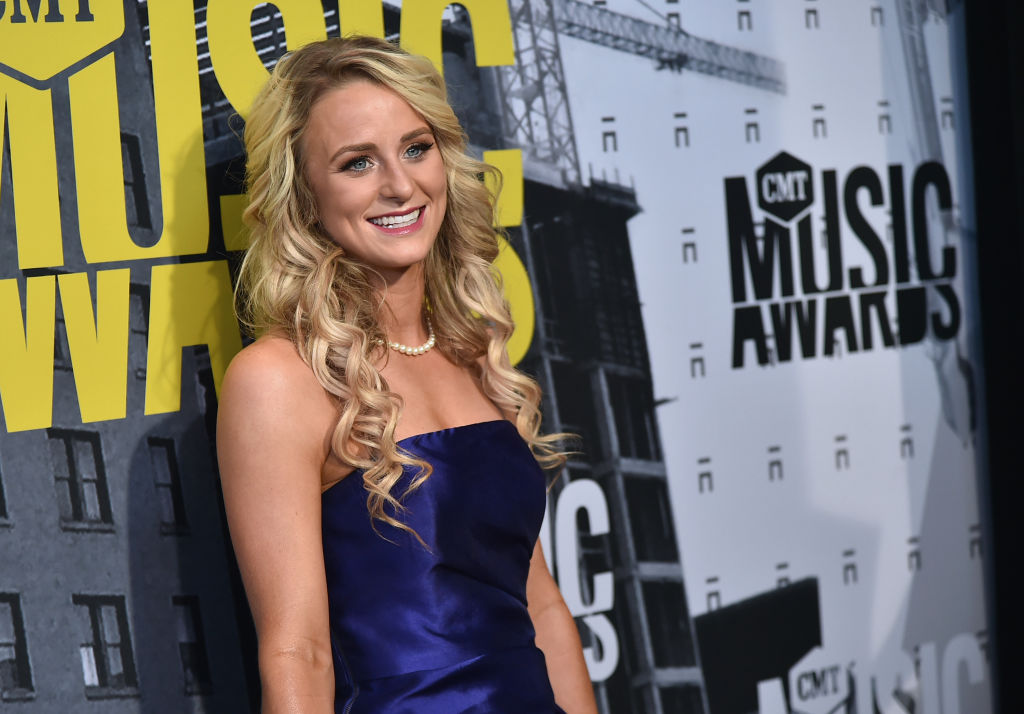 The group is based in California and characterizes itself as a self-help group that puts on various workshops that promote a "caring, inspirational, and educational environment for generating breakthroughs in the most crucial aspects of your life. You will realize new ways to be more effective, giving and fulfilled in both your personal relationships and your career while experiencing new levels of self-confidence, vitality, joy, and satisfaction," according to the group's website.
The organization Leah Messer joined, MITT, has been accused of being a cult
Radar Online reported that the group's been accused of being a cult.
One former student says the group is guilty of brainwashing, sexual violation, and causing emotional distress.
"In an Amended Complaint obtained from Los Angeles Superior Court, Plaintiff Dana Sabre sued Mastery in Transformational Training, leader Margo Majdi and other Defendants for fraud, intentional infliction of emotional distress, negligent infliction of emotional distress, invasion of privacy and more on December 13, 2017," reports the publication.
According to Sabre, her participation in MITT caused her to experience "massive psychiatric stress, which caused Plaintiff to suffer a psychiatrically diagnosed psychotic break," according to the court filing.
The document continued: "Such psychiatrically diagnosed psychiatric break rendered Plaintiff to suffer severance from reality which included cycling among extreme confabulations, violent acting out and a catatonic state requiring four-point restraint and psychiatric hospitalization."
Prior to joining the training program in 2015, when she was recruited by her sister, Sabre says she had no prior psychiatric history.
In the end, the Defendant filed a Notice of Motion and Motion to Compel Arbitration.
"The Motion will be and is based primarily on the signed waivers, showing Plaintiff Dana Sabre agreed as a condition of her participation in MITT's program to arbitrate any and all unreleased claims arising out of her participation in the program," the papers read.
Sabre requested the case be dismissed with prejudice. The post-arbitration status conference scheduled for March, 28 2019 was not held.
Leah Messer joins MITT, an alleged cult
On October 2, 2019, Messer posted a photo of herself along with a group of people in Los Angeles.
"A powerful, strong, trusting force we are! I love each and every single one of you!! You can count on my word! Each one of you have changed my life and we will forever be connected!! I AM A POWERFUL, CONNECTED, INSPIRATIONAL LEADER! I LOVE ALL OF YOU!" she captioned the photo.
According to Radar Online, one woman tagged in the photo posted her own photo with Messer and captioned it: "MITT 16 Heaven." She also included "#mitttransformation."
Fans immediately took to the photo to warn Messer.
"That's why cults are so successful. They take people who are looking for something, and give them what they think is purpose. Leah, you can't be serious about joining this cult. A simple google search will show you what it is. This is messed up," wrote one fan.
"Seriously, a cult? Girl get out while you can," commented another.
So far it seems Messer hasn't listened to or addressed her fans' concerns.
Read more: 'Teen Mom 2': Kailyn Lowry Knew She And Chris Lopez 'Were Not In A Position To Have A Baby'