'Teen Mom 2': Did Leah Messer Join A Self-Help Group or a Cult?
'Teen Mom 2' star, Leah Messer, has joined Mastery in Transformational Training. Is it just a self-help group or is it a cult?
Teen Mom 2 star, Leah Messer, has taken to social media to post about a recent transformation in her life. The mother of three spent some time out in Los Angeles recently, but her time in the City of Angels didn't have anything to do with the filming of her reality TV show. Instead, Messer was attending a training session for a group she recently joined. The group, Mastery in Transformational Training, is a little controversial, though. So, is Messer merely working with a self-help group, or did she join a cult?
What is The Mastey in Transformational Training?
The Mastery in Transformational Training group promotes itself as a self-help group that aims to empower individuals who feel powerless. According to the group's website, the group is an "action-oriented, experiential learning program that address all dimensions of human nature: intellect, emotions, body, and spirit. It calls for your full committed participation." Regular workshops are offered to participants.
While the group's methodology and mission statement might sound good, there are some concerns that this self-help group is actually a cult. According to a GQ article written by an individual who spent a month inside the group, participants are subjected to humiliation and teardowns. They are promised breakthroughs, but only if they are willing to pay up.
Enlightenment doesn't come cheap, either. The workshops range in price from $400 to $1600, and the tactics may be dangerous. The training program has been the subject of lawsuits and allegations. In every way, the program appears to be a cross between a multi-level marketing company and a new age group that requires complete submission from its members. Is it a cult? It's hard to say, but there are undoubtedly troubling characteristics.
When did Leah Messer join the group?
Radar Online revealed that Messer was out in Los Angeles back on Oct. 7 to complete her training with the group. The training program includes three sessions, and it looks like Messer has worked her way through each of those sessions. Additional workshops are offered but at a cost.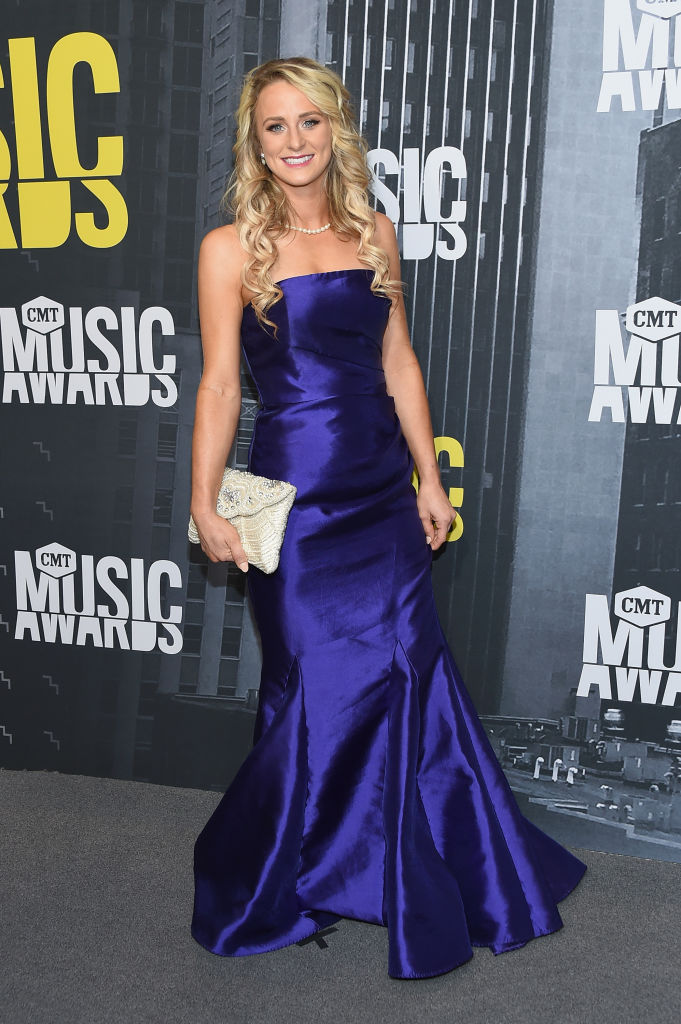 The basic training allegedly takes around four months to complete. So it's likely that Messer has been involved with the group since at least the summer. As some may remember, Messer took a summer vacation with Kailyn Lowry and her family to Hawaii. It's hard to say how she stumbled across the group or who got her involved in it. It doesn't appear that Lowry is involved in the group in any way.
Will her training be featured on Teen Mom 2?
While Messer appears heavily entrenched in the training program, it's unlikely that it will be appearing on Teen Mom 2. The Teen Mom franchise, and MTV, more generally, has been hit with several controversies over the last several months. Teen Mom OG star, Amber Portwood, was arrested on July 5 for domestic violence. The network was lambasted for their decision to continue filming Portwood and her legal struggles.
More recently, another MTV star, Ronnie Ortiz-Magro was arrested for domestic violence. While the star is not currently filming, fans are concerned about Ortiz-Magro returning to the Jersey Shore series with such serious allegations levied against him. He's allegedly been in contact with the production crew since his arrest, leading some to believe he will continue on with his Jersey Shore castmates in future iterations of the show.