'Teen Mom 2': Fans Are Terrified By Jenelle Evans's Husband David Eason's New Knife Making Business
If there's anyone who should stay away from knives, it's David Eason. The husband of former Teen Mom 2 star Jenelle Evans has been in the news multiple times over the past few months and not for any good reasons. Fans were horrified a few weeks ago when reports surfaced that he shot and killed the family's French bulldog, Nugget. He claims he was responding to the animal nipping their 2-year-old daughter in the face.
Later it was revealed that the whole thing might have been made up for publicity — which is a pretty terrible thing either way. But whether Eason did or didn't kill the dog, he's still had a history of aggressive, violent behavior. It's enough to make fans very nervous about his newest creative endeavor: knife manufacturing.
Jenelle Evans has been promoting husband David Eason's new knife making business
David Eason's new business is called Black River Forge, as the Teen Mom 2 alum shared to Instagram Stories on Wednesday. For now, the only product he appears to be promoting is a handcrafted knife.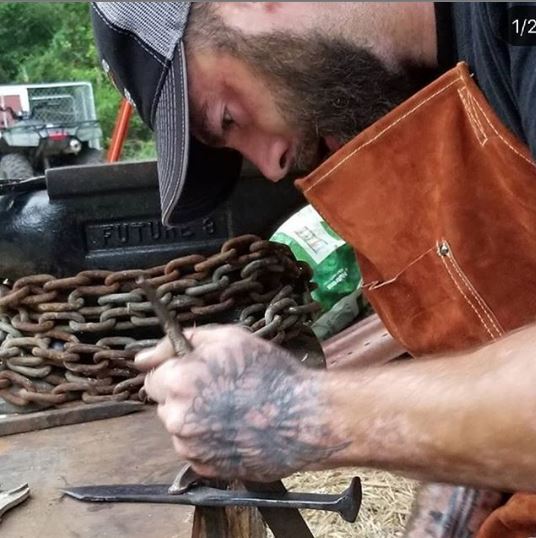 "I think my first knife came out pretty well considering the fact I used absolutely no power tools," the photo caption said. "I didn't make a full video on forging the knife but I will make a video for the next one. I'm thinking about making a handle for this knife and I will post a video If I decide to do that. This knife is extremely sharp but is not considered to be a novelty due to it's high carbon content (HC). I have some finishing touches to do and will make a sheath for it also."
Eason's alleged knife business makes a lot of fans nervous
As expected, fans had some strong reactions to the idea of David Eason promoting deadly weapons with his violent past. "This is the worst effin idea ever," one commenter shared. "You should be NOWHERE near weapons. And they look like s—anyway. Money tight now that you both have 0 income? Get a real job."
Another chimed in, "I love how he thinks everyone just forgot he murdered a 10 pound dog."
But clearly fans haven't forgotten — even if the whole thing was made up. (Which Jenelle Evans claims is false).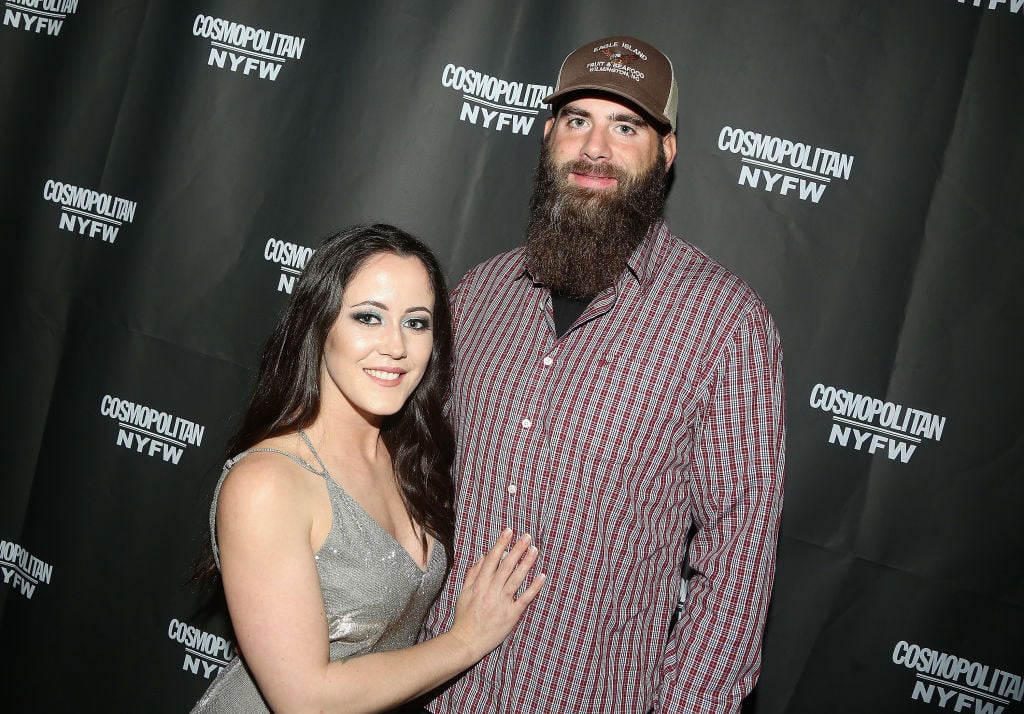 It'll be hard for Eason to keep his business going
And it seems like they weren't the only ones who thought the idea of David Eason constructed knives was a terrible plan. After his account was live for just one day, Black River Forge was inexplicably removed from Instagram, either by him or by the social media site themselves. This comes after Eason had multiple personal Instagram accounts deleted because of his controversial posts.
Another company using the name Black River Forge on Facebook is looking into pursuing legal action against David Eason for allegedly using their trademarked name illegally.
All in all, it sounds like David Eason should stay far away from the knife making business, or at the very least should come up with a new and unique name for his company.