'Teen Mom 2′: Fans Notice This One Thing About Jenelle Evans' New Brow Kit Photos
Jenelle Evans Eason, the former Teen Mom 2 star who's no longer filming for MTV, recently launched a brow kit and makeup line to very mixed reviews.
The line, JE Cosmetics Inc., launched in September with a universal brow kit for $40.00. Eason held a launch party during New York Fashion Week on Sept. 9. After reviewers made unfavorable comments and sales suffered, the kit's manufacturer, XJ Beauty, parted ways with Eason.
Many fans assumed that meant the brow kit was no more. But based on new pictures on Eason's company Instagram, it seems that she will continue to pursue the line. Read on to learn more about how Eason's brow kit is doing and what fans noticed about the new photos she posted.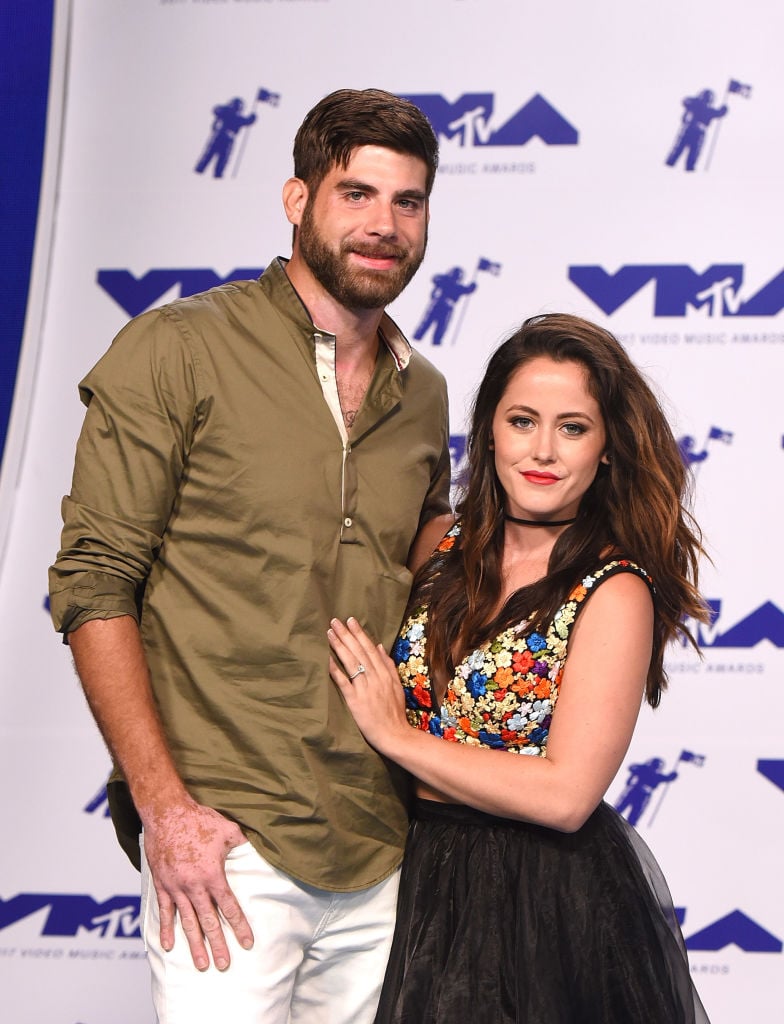 Some fans were disappointed by their brow kits
While some of the negative reviews of Eason's brow kit seemed to be from trolls, some reviewers seemed legitimately disappointed in their purchases.
Customers, including YouTube beauty gurus who bought the product, claimed that the brow pencil broke off during use. They also claimed the kit was overpriced, that the colors wouldn't be suitable for all skin or hair colors, and that there was only a tiny bit of wax in the kit. Others claimed that the wax was contaminated with velvet fibers from the packaging.
Some reports indicated that sales for the Teen Mom 2 star's brow kits were also suffering, with some insinuating that only 150 kits were sold in the line's initial weeks. Eason pushed back against this claim, saying some customers had ordered in bulk.
The makeup company claimed they had parted ways with the Teen Mom 2 star
After negative attention on social media and disparaging reviews, JE Cosmetic Inc.'s manufacturer apparently parted ways with the former Teen Mom 2 cast member.
One YouTube reviewer, "Jenn Hates You," reached out to XJ Beauty herself because she was unhappy with the product. She released a purported email from the company, in which a representative stated, "We have already cut the tie/ended the business relationship with JE Cosmetics. So XJ Beauty has nothing to do with JE Cosmetics at this time."
Eason claimed, meanwhile, that she wasn't happy with the company's products. She said that she was the one to cut ties with the manufacturer, not the other way around.
To add even more drama to the mix, Radar Online reported that Eason's makeup company was not currently registered with the state, bringing the legitimacy of the line into further question.
Eason shared new brow kit photos on her company Instagram
Despite the ongoing controversy over Eason's company, Eason's JE Cosmetics Inc. website and Instagram remain active. Over the weekend of Oct. 18, Eason shared a closeup of herself in full makeup with the caption, "#SoftBrow look! Get your kit now."
Comments from fans accused Eason of dishonesty in advertising and indicated that they believed the pictures were old. Some pointed out that Eason's hair in the photo didn't match what it looks like now.
A commenter wrote, for example, "These pictures are from 2 years ago." Another said, "Not wanting to start anything, but are these old pictures? I didn't think your hair had highlights now?"
One user wrote, "Why do you delete feedback and comments?" Eason defended herself by replying, "I delete comments that start drama or unnecessary comments unrelated to makeup."
There were plenty of positive comments as well, however. Many Instagram users called Eason's look "classic," "gorgeous," and "beautiful." Some expressed interest in the product and defended the TV personality from criticism.