'Teen Mom 2': Fans Praise Barbara Evans While Jenelle Lashes Out at Her
It was only a few months ago when Jenelle Evans insisted that she and her mom had figured out their relationship. The truce, however, seems to have been short-lived. While Jenelle Evans battles in court to get her kids back, Barbara is coming up smelling like roses, and Jenelle apparently can't stand it.
Barbara recently posted photos that had Teen Mom 2 fans singing her praises and insisting that she deserves her very own reality show. Jenelle, on the other hand, is feeling pretty put out by  Babs and isn't shy about telling people.
Barbara Evans posted a picture of Ensley
Barbara was given custody of Jenelle's 2-year-old daughter, Ensley at some point last week. The child, who had previously been placed with David's mother, looks like she's doing just fine in Barbara's care. The family celebrated the Memorial Day weekend with a trip to the beach, and Ensley clearly enjoyed the festivities.
The photo captioned "beach baby," shows a smiling Ensley sitting in front of her uncle, Colin. Jace was apparently also at the beach, although he was not featured in the picture. Fans have surmised that Jenelle is likely pretty irritated with the photo. The mother-daughter duo who have spent years arguing are allegedly at odds with one another again.
Fans want Barbara to get her own show
When Jenelle was booted from Teen Mom 2, Barbara Evans naturally went with her. Fans, however, are sad to see the 66-year-old grandmother go. They have long noted that Evans is the one raising the baby born on 16 & Pregnant, and thus should be able to continue her story with or without Jenelle.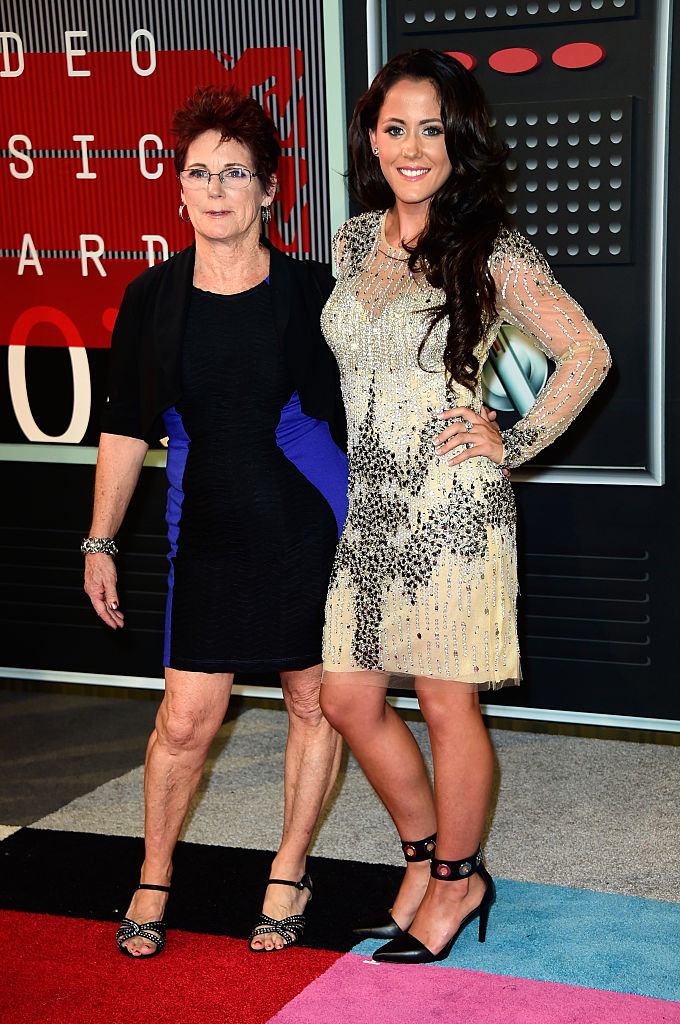 Barbara hasn't been without her problems, though. The Teen Mom 2 alumni found herself in hot water last year when she joked about killing Kailyn Lowry on social media. While fans would love to see Barbara's story with Jace continue, it's likely just too much trouble for the production crew.
 It's also likely that the crew won't film Barbara because of David Eason. The camera crew has mostly stayed out of North Carolina in recent years to avoid David Eason. Barbara may live too close for comfort. Reddit fans note that Jenelle and David have stalked and harassed Barbara at her own home, so it's likely they'd do the same if a camera crew showed up to film.
Jenelle is pissed at her mom
Jenelle and Barbara's relationship doesn't look like it will survive much more drama. While the duo was in a good place with each other just a couple months ago, the ensuing drama has broken their bond. Barbara has allegedly refused to let Jace visit Jenelle since Nugget's death. The troubled reality TV star apparently thinks Barbara is doing so to punish her for getting the family booted from MTV.
Reddit fans note that while Barbara did step up to the plate to raise Jace and now Ensley, clearly things were not right in the Evans household when Jenelle and her siblings were younger. The single mother admittedly worked a great deal to try and provide for her family. It is obvious that Barbara has a difficult time communicating in a kind and effective manner.