'Teen Mom 2': Fans Refuse to Stay Quiet As David Eason Starts Making Weapons
Teen Mom 2 fans have never been shy about voicing their opinion about Jenelle Evans' husband: David Eason. He already lost his job on the MTV hit show after he made a few racist comments on social media. Then, after he had allegedly killed the family dog, MTV decided to cut ties with the Eason family altogether. Now that he and Evans are both jobless, Eason is trying his hand at a new income venture and it has fans a bit worried.
Recently, Easan announced that he will be starting his own business in order to start earning some money for his family. While some people seem to be happy that Eason is actually doing something productive to try and take care of his family, others are concerned that his new business may just put his family in even more danger. So, what type of business has Eason decided to start and how could it be considered dangerous? Keep reading to find out.
David Eason's problematic past behavior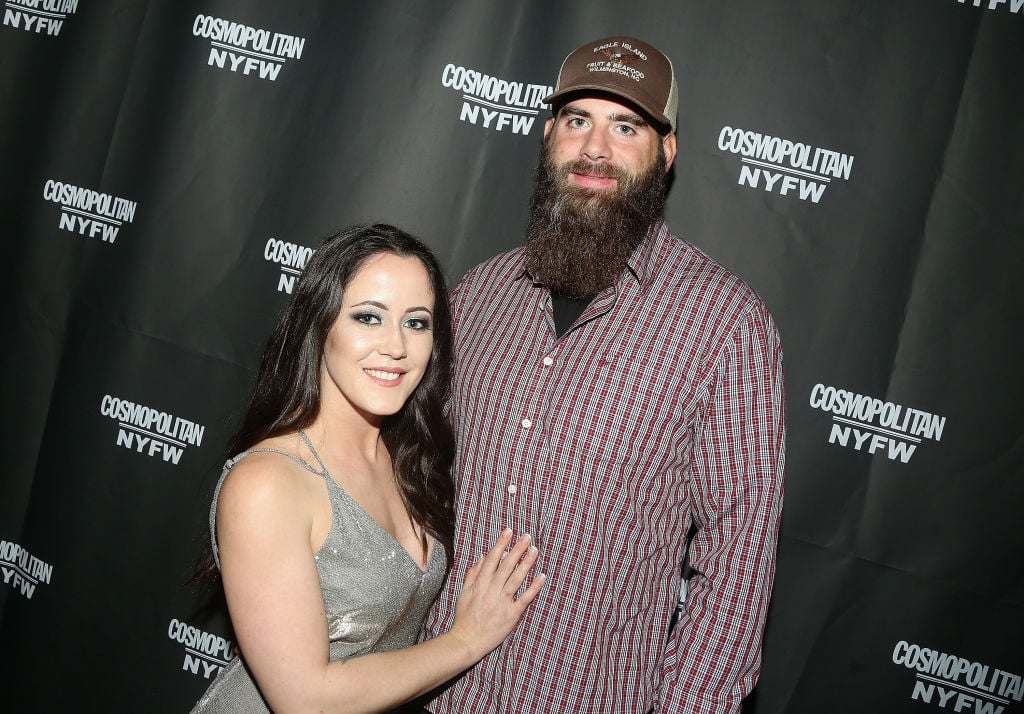 From the moment Evans brought Eason on Teen Mom 2, fans noticed that he seemed a little intense. He would yell at Evans, Evans' ex Nathan, and even at her mother Barbara. Fans had immediately voiced their disdain for Evans' aggressive new man, but MTV continued to film the controversial couple because they were bringing in good ratings. The network had then changed their mind when they saw that Eason had posted a few homophobic rants on his Twitter account.
After firing Eason, MTV decided to just film Evans and her children. Things were going good until, once again, Eason decided to share a little too much on social media. He posted a video of the Eason family dog "snapping" at their youngest daughter Ensley. When he posted the video, he implied he killed the dog. Evans later said, as well, that she thought her husband killed the dog.
This stunt not only got Evans fired from Teen Mom 2, but it also made the Evans and Eason temporarily lose custody of all of their children. Fans were quick to call Eason "unstable" and, according to Inquisitr, Eason was listed as one of ID Channel's top 5 most "Frightening Fathers."
What is David Eason doing now?
Recently, Eason announced that he was going to be forging knives and selling them on Etsy. He has posted several pictures of his new projects. He makes sheaths and gun holsters out of leather.
So far, his Etsy shop only has two different leather bracelets for sale that cost $30 per piece. But on his Instagram page — one that he made under his new company name — he has promised that there will be more items, including some of his homemade knives.
Evans posted a supportive message on her Facebook account to let her fans know that her husband was finally pursuing his dream and that she was so proud of him.
What do 'Teen Mom 2' fans think about David Eason's new job?
While Evans may be happy about the fact that her husband will now be trying to make a living by creating various weapons, fans of the show were a little worried to hear the news. Eason had created a new Instagram account that is named after his Etsy shop: Black River Metal and Wood. On his account, he shared several pictures of the items that he is selling as well as pictures of him forging a knife.
Some people had left comments on the photos that were encouraging and showed their excitement for the new products that he was creating. However, others were quick to let Eason know that they did not think that it was a good idea for him to be making weapons.
One user said: "This is the worst effin idea ever. You should be NOWHERE near weapons, and they look like s— anyway. Money tight now that you both have 0 income? Get a real job."
Another user had voiced their concerns over Eason and Evans' other dogs that they own: "Are you going to use this to kill the new dogs?"
When he posted a picture of a leather bracelet that he was making, on Instagram user decided to let him know that they were not impressed. The user commented: "My son made these in boy scouts. He's 11."
Evans and Eason have regained custody of most of their children. And because there are now small kids living in the house with Eason again, many fans are worried about the children's safety. Some believe that Eason should be nowhere near a weapon as long as he has kids living with him. We are not sure if this is such a good idea or not, but we certainly hope that Eason is able to pursue his dreams and keep his family safe at the same time.