'Teen Mom 2': Has Barbara Evans Been Ousted from the Show Too?
While the production company responsible for Teen Mom 2 is pretty set on their decision to no longer film with Jenelle Evans, there is a ton that is still up in the air after the ousting. Fans are particularly curious about what is going to happen to Barbara, Jenelle's mother, now that the troubled star has been booted from the franchise.
Is Barbara Evans fired too?
MTV never mentioned Barbara in their statement regarding Jenelle, but fans assume Barbara is ousted by association. The production team that films Teen Mom 2 have actively avoided shooting in North Carolina ever since David Eason threatened to show up on set. Since Babs also resides in North Carolina, fans can assume they aren't making individual visits to see her.
Barbara is a complicated fixture on the show. Unlike the other Teen Mom grandparents, Barbara is actually on the payroll because she has custody of Jenelle's oldest child, Jace. Barbara also has played a pivotal role in dealing with Jenelle and her antics over the years.
Barbara has been a problem in her own right
While Barbara has seemingly provided stability for young Jace, at least in a parenting capacity, she isn't without her faults. Kailyn Lowry threatened to quit Teen Mom 2 after Barbara took to Facebook Live to suggest she was going to "get lit" and "kill Kail." Lowry has taken issue with the video and has long been concerned about the entire Eason-Evans cohort. In fact, she was so disturbed that she actively considered throwing in the towel on the franchise.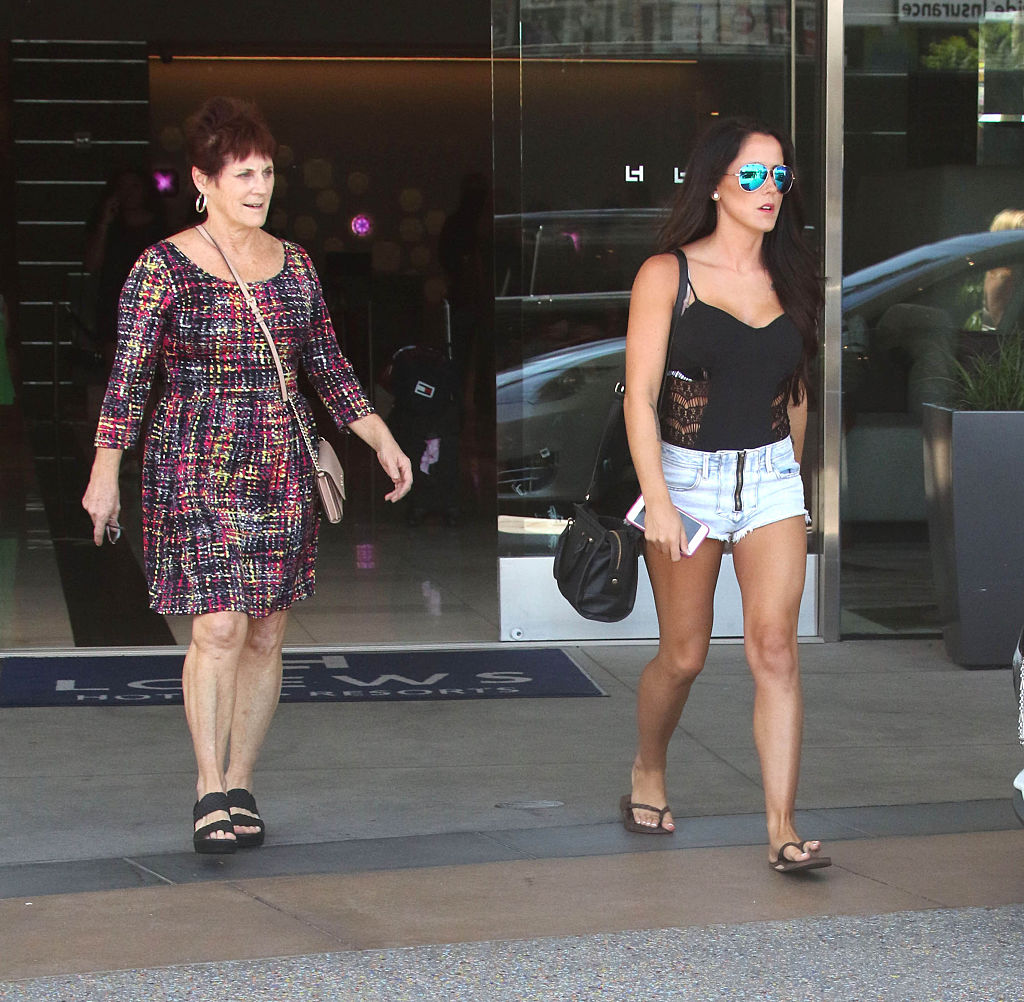 With Jenelle ousted from the series, it is very possible that the production crew will ax Barbara, too. By doing so they quickly do away with the problem Kailyn has with the family, and they clean up the show's act enough to lure sponsors back in. The Teen Mom franchise lost several major sponsors on the heels of Jenelle's dog being killed. Greenies, Chipotle, Dove Chocolate, and TWIX all pulled their support of the show following Nugget's death.
How much was Barbara making off of Teen Mom 2?
David Eason once went on a rant alleging that Barbara couldn't hold down a job at Walmart. The famed grandma didn't really need a Walmart gig, though. She allegedly was pulling in around $65,000 for her appearance on Teen Mom 2. Her take-home pay for the show was significantly above the average income for the state of North Carolina. According to the United States Census Bureau, the average household income in North Carolina is just over $50,000.
According to Newsweek, it appears as though MTV hasn't made a final call on Barbara juts yet. She is quoted as saying she didn't know what the production company was going to do with her now that Jenelle is no longer welcome on the show. Fans did, however, notice that the statement made by MTV regarding Jenelle was intentionally vague. It is possible that the production company is hedging their bets. Some fans think they are hoping they can bring Evans back if her relationship with Eason ends.