'Teen Mom 2': How Jenelle Evans Is Reportedly Reacting to Being Fired from the Show
David Eason was already removed from filming Teen Mom 2. Now his wife, Jenelle Evans will reportedly no longer be allowed to film. How is she taking the news? These are the rumored reactions from the reality star.
Jenelle Evans' husband, David Eason reportedly admitted to killing her dog
The couple shocked many when Eason reportedly revealed that he shot Evans' dog, Nugget. He claimed it was because the dog snapped at their 2-year-old daughter, Ensley. Eason defended his actions in an Instagram video.
"I dont [sic] give a damn what animal bites my baby on the face," he said according to Us Weekly. "Whether it be your dog or mine, a dog is a dog and I dont [sic] put up with that sh*t at all. I'm all about protecting my family, it is my lifes [sic] mission. Some people are worth killing or dying for and my family means that much to me."
He also showed a red mark on his toddler's cheek. Evans posted a picture with the dog on Instagram and wrote a tribute in the caption.
It reads, "Nugget… I'm crying everyday. I love you so much and I'm so sorry. I'm speechless. You were my side kick and knew the moment I felt bad and would cuddle with me. You still had a lot to learn and a lot to grow from your lessons. Everyday I wake up you're not here, when I come home you're not here, when I go to bed… you're not here. You're gone forever and there's no coming back. #Heartbroken #Distraught."
MTV announced it will no longer film Evans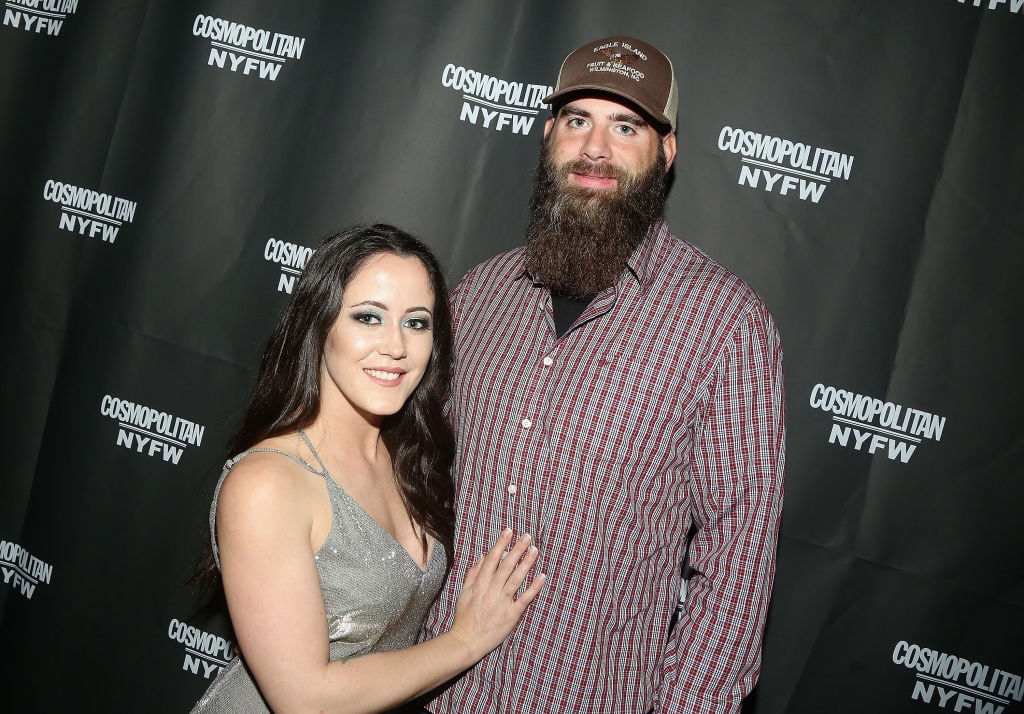 The network announced that it will no longer film the reality star. "MTV ended its relationship with David Eason over a year ago in February 2018 and has not filmed any new episodes of Teen Mom 2with him since," a MTV spokesperson told Us Weekly. "Additionally, we have stopped filming with Jenelle Eason as of April 6, 2019 and have no plans to cover her story in the upcoming season."
The Columbus County Sheriff's Office and Columbus County Animal Control have reportedly launched a joint investigation into what happened to Nugget.
Evans was reportedly shocked by the announcement
The firing reportedly was announced before anyone notified the reality star. This is rumored to be a big part of her reaction to the news.
"Jenelle was shocked and is really upset," a source told Us Weekly. "The decision was given to her suddenly after a lot of back and forth with MTV."
That's not the only thing a source has said about Evans' rumored reaction to the news.
A source claimed "she [isn't] going to stop"
There is a rumor that the reality star wasn't notified about her firing before MTV made its announcement. Her reaction is reportedly based on being blindsided.
"She is focusing on what's best for her and the kids. MTV made the statement before letting her know," a source told E! News. The source also claimed Evans "was crying when she found out about being fired."
The reality star might have plans for the future. "This isn't the last you're going to hear from Jenelle. She [isn't] going to stop," the source continued.
Jenelle Evans and David Eason have yet to make a public statement about MTV's decision. The rest of the cast of Teen Mom 2 are reacting on social media to the news.
Read more: 'Teen Mom 2′: Castmates Are Weighing in on the Jenelle Evans Situation
Check out The Cheat Sheet on Facebook!