'Teen Mom 2': How Kailyn Lowry Learned She's Bipolar
Teen Mom 2 star Kailyn Lowry has shared her life, the good and the bad, with the MTV audience for about 10 years now. In addition to the struggles that come along with being a young mother, Lowry has also shared her journey with mental illness.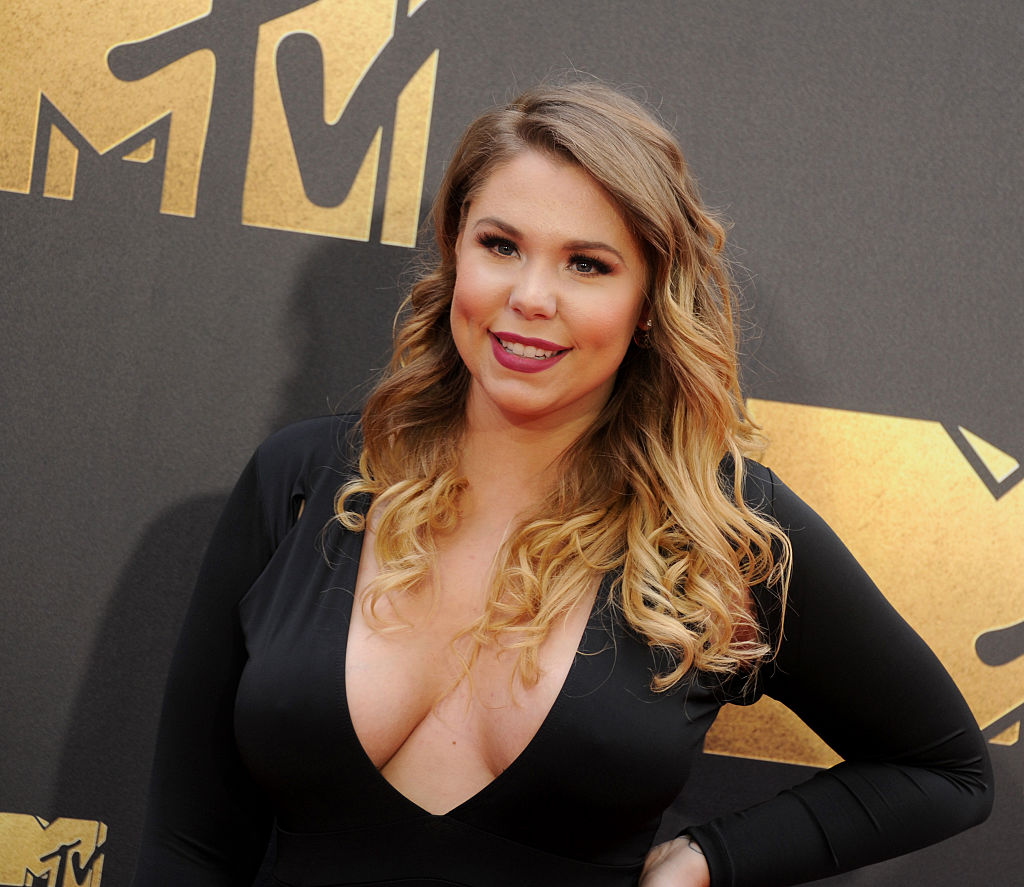 The conversation around Lowry's bipolar disorder began when a fight she had with Javi Marroquin aired on Teen Mom 2.
Kailyn Lowry's fight with Javi Marroquin
In her 2014 book, Pride Over Pity, Lowry says fighting was a regular part of her relationship with Marroquin.
"Our love for each other had been growing quickly and impossibly stronger each day. That part was perfect. But just as passionately as you can love someone, your fights can mirror that intensity. After a year together and a few months living under the same roof, Javi and I got into what I would have deemed a relatively normal fight. And, of course, Teen Mom 2 was there to film the entire showdown," wrote Lowry.
The subject of the fight was something small: their dog went to the bathroom inside and Lowry asked Marroquin to take him out.
"The whole fight was the result of a cascade of unfortunate accidents. In the corner, our dog was sh*tting on the floor. I asked Javi to take him outside. It felt like there were people everywhere, invading my breathing space. I felt the walls caving in and the oxygen draining from inside the small room," she wrote.
But how Lowry reacted to the incident stuck out to viewers.
"The congestion in the house caused me to overreact. I lashed out and pushed Javi," she recalled.
How Kailyn Lowry got help
The fight made Lowry take a hard look at her emotions and how she processed them.
"Lashing out at Javi wasn't okay and the incident forced me to recognize that the real source of my angry outburst needed to be addressed. I had avoided dealing with it long enough," she wrote.
Lowry continued: "The first thing I did was to confide to my cousins, Jen and Candy, that I was having trouble controlling my emotions. They warned me that I might have bipolar disorder. It runs in my family and deep down I have always suspected that I had it too."
Lowry knew her cousins were on to something.
"I knew my cousins were right because I could go from being at zero to full-throttle angry in minutes. Then, I would be fine a few minutes later," she wrote.
For Lowry, the solution was relatively easy. She found a mixture of therapy and medication that worked for her.
"I visited the doctor and the diagnosis proved my cousins' instincts were correct. I was relieved the solution was simple. Regular counseling and medications were the steps to a better me," she wrote.
Read more: 'Teen Mom 2': Kailyn Lowry Warns Her Sons About How Social Media Can Affect Relationships