'Teen Mom 2': How Will Jenelle Evans Stay Relevant Without the Hit Show?
Jenelle Evans is one of the best-known stars of Teen Mom 2. She originally was one of the teens on MTV's 16 and Pregnant,before becoming a full-time cast member on Teen Mom 2, where she had been since 2011.
However, it recently came out that MTV had decided to cut off its relationship with the 27-year-old reality personality and she would not be returning to the show in the future. So without the series that had allowed her to stay relevant to the public, is there any way Jenelle Evans could continue being in the spotlight? Here's what we know.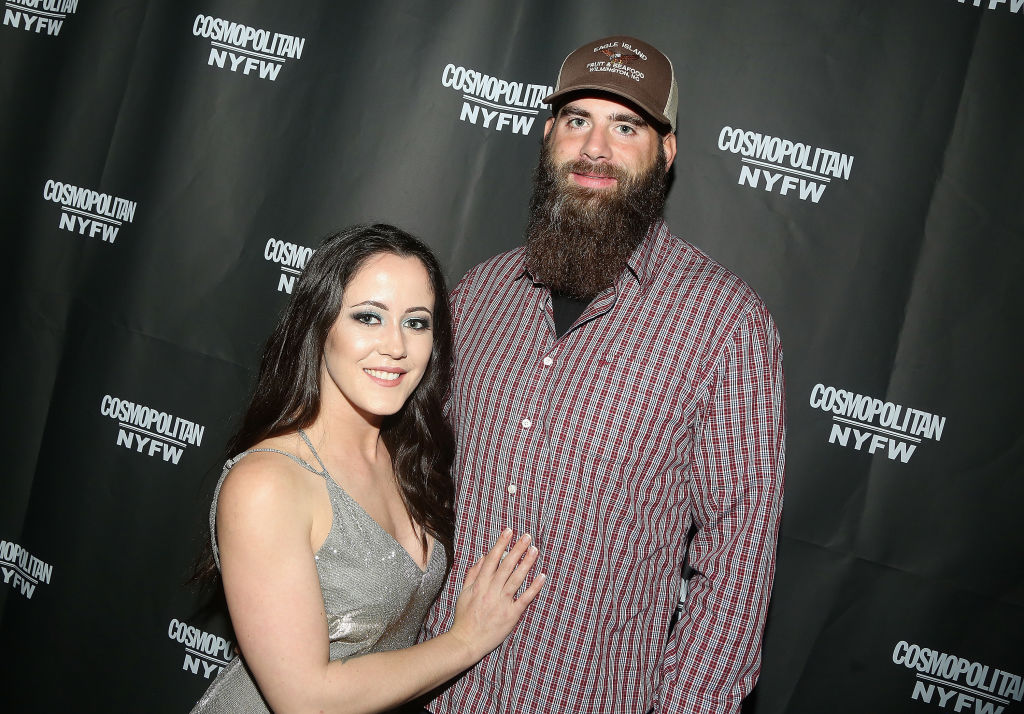 Why was Jenelle Evans fired from 'Teen Mom 2'?
Jenelle Evans is known for being a rather wild character on the hit MTV show. For years, viewers had watched Evans deal with dramas involving pretty much everyone, including her co-stars, baby daddies, family members, and even random strangers. There's no doubt that Jenelle Evans and her chaotic life had been a big help pulling up ratings for Teen Mom 2. But ultimately, that was also what caused her demise.
Jenelle Evans and her husband, David Eason, have been in hot water several times since he started appearing on the show. He was criticized for making homophobic and transphobic tweets last year and MTV fired him. Eason also was known to be so aggressive and violent that MTV refused to shoot with Jenelle Evans unless he was not around since he allegedly threatened the producers.
In May, Evans and Eason were widely lambasted by fans after the news came out that Eason had shot and killed the family dog. Although he claimed that the dog was attacking their daughter, sponsors withdrew from Teen Mom 2, which proved to be the final straw for MTV. Jenelle Evans was quickly fired from the show.
Will Jenelle Evans appear on more TV shows?
Even though Jenelle Evans was dismissed from Teen Mom 2, there are still fans who are invested in her life and would tune in to watch her on another series.
TMZ reported last month that Jenelle Evans and David Eason were approached about appearing on Marriage Boot Camp. However, that rumor turned out to be false, as We TV quickly confirmed.
In fact, some people believe that Jenelle Evans has actually been blacklisted by many networks due to her being a bit of a ticking time bomb. According to The Blast, Evans' unpredictable personality and her connection to David Eason (who has a bad temper as well as a stockpile of weapons) are simply too much of a risk for production houses to take on. Whichever network she is with might ultimately become responsible for her behavior and The Blast's sources seem to think that she is not "worth the time and investment."
How else can Jenelle Evans stay relevant in the future?
With reality TV likely to be off the table, there are a few other things that Jenelle Evans might try to do in order to continue making headlines and getting attention.
Notably, she seemed to have started getting into the Youtube business last week. Evans posted a long video about her farm and fans think that she might be trying to post more content in the near future so that she could earn money on the platform. After all, Jenelle Evans was making a whopping $400,000 a year on MTV. Now that her reality TV gig is gone, money needs to be coming in from somewhere.
It's also possible that Jenelle Evans could try to follow in the footstep of another notorious Teen Mom alum – Farrah Abraham – and put on one crazy act after another to make sure that people never forget about her.