'Teen Mom 2': Inside Kailyn Lowry and Javi Marroquin's Ugly Twitter Feud
Teen Mom 2 has always been full of drama so it's no surprise the drama follows them to other shows. This is the case for Kailyn Lowry and Javi Marroquin. The two have a son together named Lincoln and even got married in 2012. However, the marriage ended unhappily on Marriage Boot Camp.
The divorce and child custody battle was covered on the reality show, and things got heated between the parents on Twitter. This is all while the two were in new romantic relationships, and apparently, their partners hadno problem talking about the drama on social media too.
What are they saying and why are they feuding? Here are seven things we know about their ugly Twitter feud.
1. Javi Marroquin calls Kailyn Lowry 'bitter'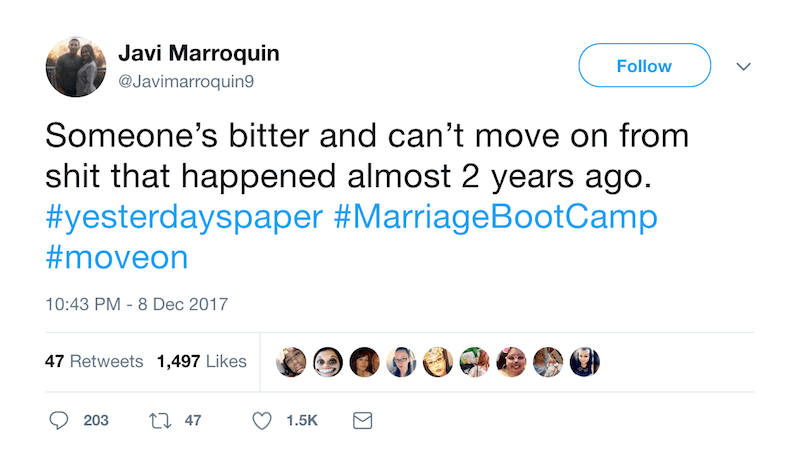 The former married couple wasn't getting along and brought their feelings on Twitter. Javi Marroquin tweeted, "Someone's bitter and can't move on from sh*t that happened almost 2 years ago. #yesterdayspaper #MarriageBootCamp #moveon" on Dec. 8. His next tweet read "Tweeting so I can collect." But things didn't stop there.
He then continued mentioning their son, Lincoln. "Have more important things to worry about right now than a past relationship that's dead to me. Lincoln is the only thing keeping it alive. Which I'm blessed for don't get me wrong. But him, that's it."
The two divorced after four years of marriage and it was dramatically caught on television. But it looks like they still aren't seeing eye to eye. So what started this Twitter rant? It looks like Marroquin was reacting to tweets Lowry made of her own.
Next: Here's what she said to start the feud.

2. Lowry accuses Marroquin of mistreating her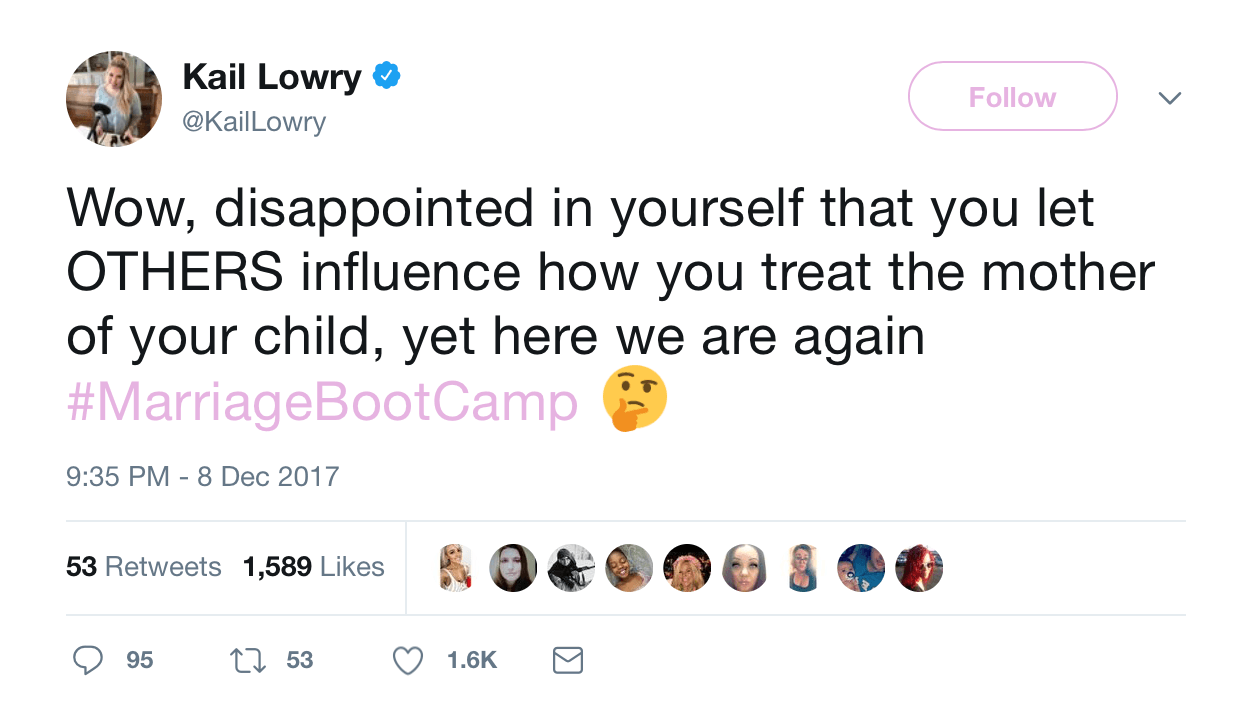 It looks like the reality star kept up with Marriage Boot Camp while it aired, so it brought up some bad feelings. She tweeted about it saying "Wow, disappointed in yourself that you let OTHERS influence how you treat the mother of your child, yet here we are again #MarriageBootCamp." The show covered their fight over child support.
Next: An outside party weighed in.
3. Judge Lynn Toler also weighs in on Twitter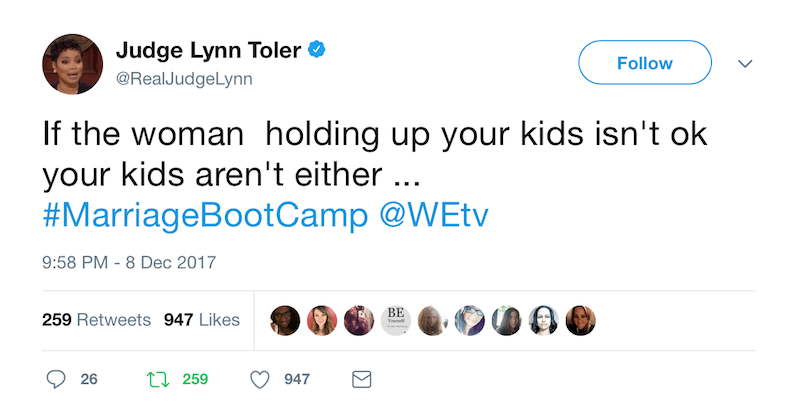 On Marriage Bootcamp, Judge Lynn Toler also tried to get Lowry and Marroquin on the same page. So when the episode aired she also tweeted about it with "If the woman holding up your kids isn't ok your kids aren't either … #MarriageBootCamp @WEtv."
It seems like she is very supportive of Lowry and thinks Marroquin should be too. She later replied to Lowry, who said Toler gave them a lot of advice, saying, "I did. I'm invested. #MarriageBootCamp @WEtv."
Next: He moved on — and it was controversial.

4. Marroquin was dating Briana DeJesus who also called Lowry 'bitter'
Marroquin was dating Teen Mom 2 star, Briana DeJesus, while the show aired. So it's not exactly a surprise that DeJesus has talked about Lowry on Twitter as well, proving they aren't getting along.
She previously tweeted, "Lmao I really can't stand a bitter b*tch." This is only one day before Marroquin tweeted his rant about Lowry.
DeJesus and Marroquin broke up, and what transpired next can be found on page 9.
Next: They've made this important decision.
5. Lowry and Marroquin announce they are no longer writing tell-all books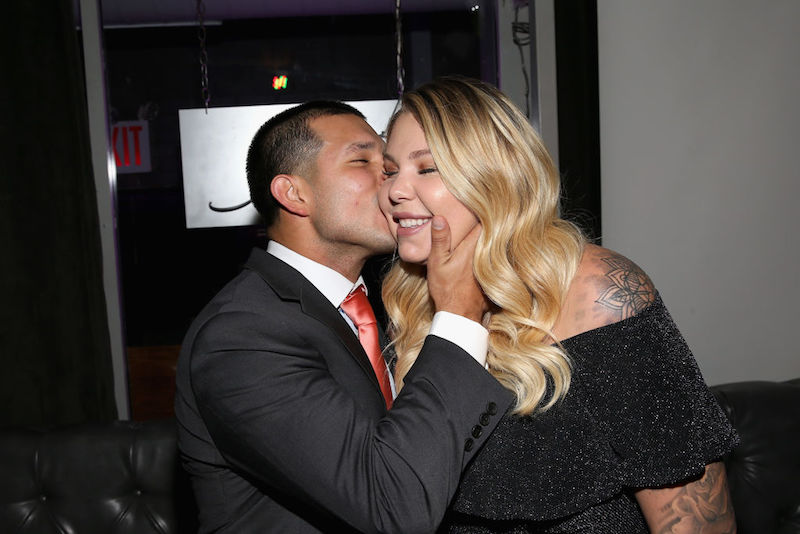 The reality stars were previously writing tell-all books together called He Said, She Said. Marroquin wrote his book, and Lowry was writing one to respond to it. But now they are no longer doing it, and it seems like their new romantic relationships are the reason why they changed their minds.
"I wanted to keep our co-parenting relationship intact and didn't want to make any significant others uncomfortable," Lowry explained to Us Weekly. "We would have had to spend time together for promos and book tour, but we are not in a place to do that right now."
Next: Is this why they broke up?

6. There are rumors they split over Lowry cheating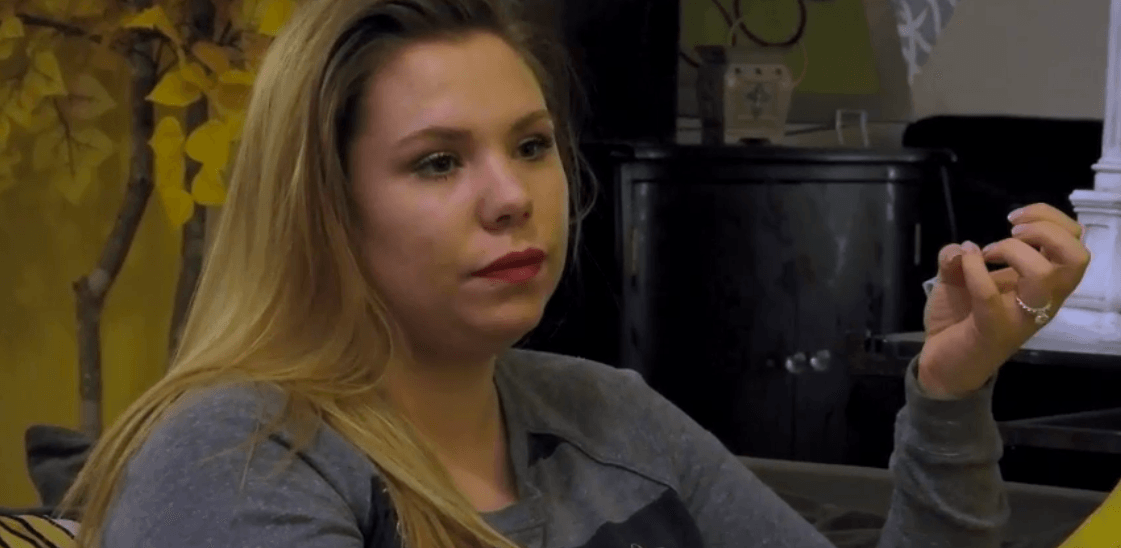 The reason for their split is still mysterious, and it was supposed to be revealed in the books. But there are rumors that Lowry cheated.
When asked if this was true, Marroquin said "I don't wanna put too much out there, but she knows what she did. It'll come out," according to Us Weekly. "What's done in the night will show in the light. It'll all unravel. I just gotta keep my mouth shut and watch everything unfold."
He also hinted that he was tipped off by a mutual friend. "People want to be around good people, so when they don't agree with what you're doing, it's gonna be brought to my attention," he continued. "Just because you thought they were your best friends, clearly they were looking out for me. They let me know what's going on."
Next: She moved on, too.

7. Lowry moved on, but also ended things with her new significant other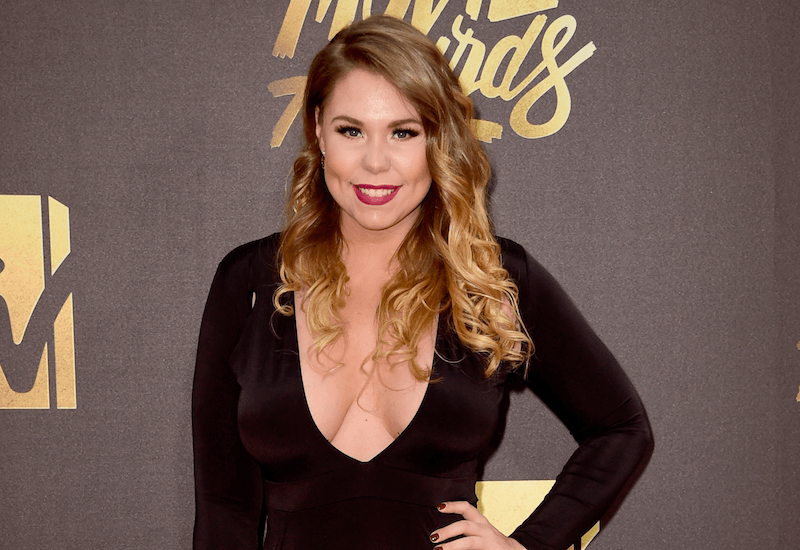 Marroquin isn't the only one who moved on to a new relationship. Lowry confirmed she has a new girlfriend on her podcast, Coffee and Convos, in November 2017.
"We were friends for a year and so it kind of just turned into [a romantic relationship]," Lowry said to her podcast co-host, Lindsie Chrisley. "So, it's not like she was trying to wine and dine me to ask me to be her girlfriend, you know what I mean? It more or less just happened."
Next: Here's why they may have broken up.
8. Did Lowry cheat again?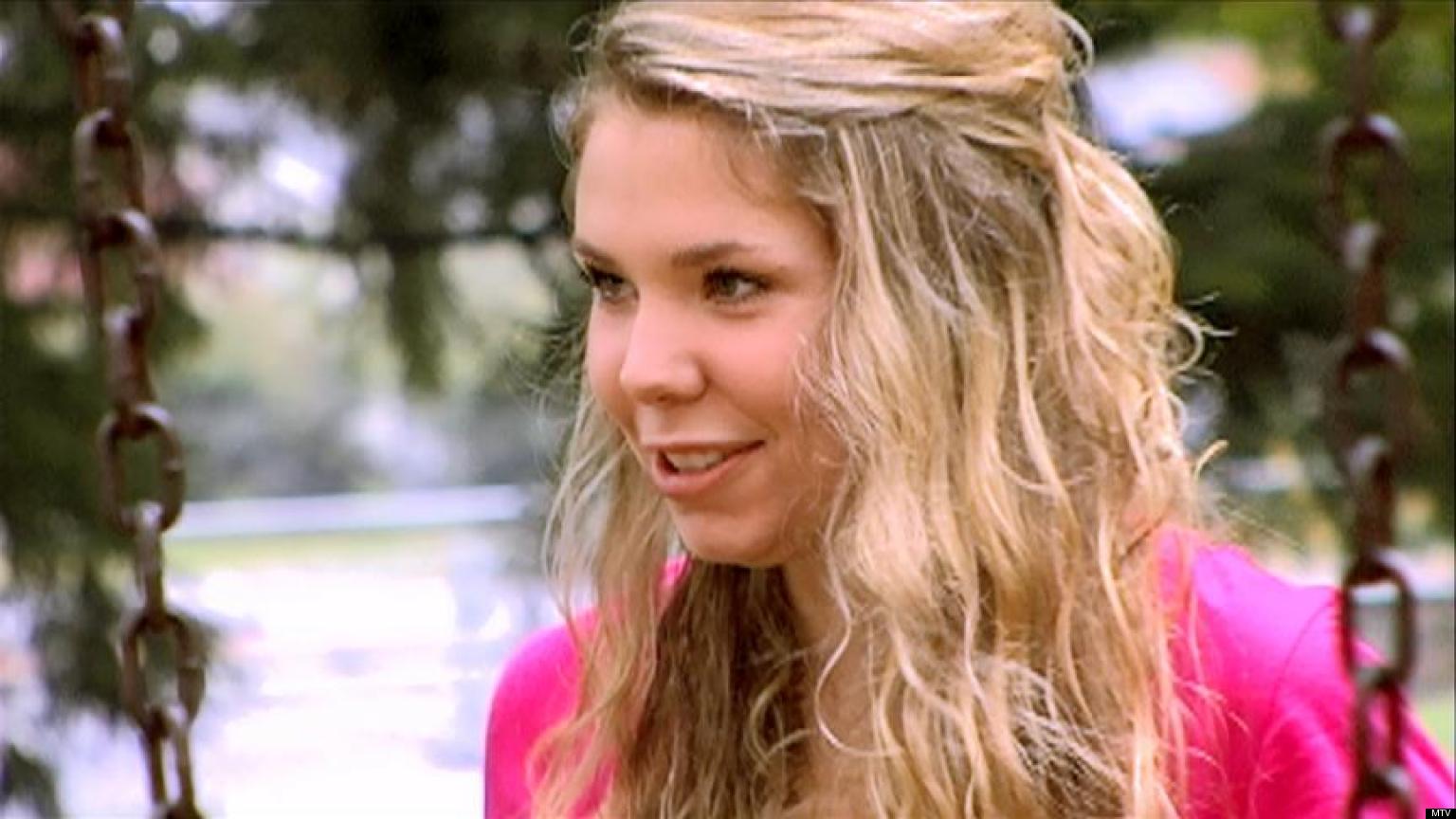 In January 2018, it was reported that Lowry and her girlfriend, Dominique Potter, had broken up. But months later, shocking news about their split emerged.
InTouch reported that Lowry and Marroquin had a fling shortly after he broke up with DeJesus (which was also reported to be in January). Potter responded to a tweet about the claim from The Grace Report, saying, "Wow. Lol she was actually dating me at the time…. thanks for the info."
Next: Marroquin makes a big announcement.
9. Marroquin is expecting a child with his girlfriend
In May 2018, Marroquin shared an exciting announcement: He and his girlfriend, Lauren Comeau, are expecting. This will be the reality star's second child, and his Comeau's first.
Lowry responded to E!'s inquiries by simply saying, "I wish them all the best." DeJesus also weighed in, telling Us Weekly, "I don't wish it was my baby. … All he wanted was a family and he got it. So good for him. Like I said, I'm sending my best wishes and have no hard feelings."
Follow Nicole Weaver on Twitter @nikkibernice.
Check out The Cheat Sheet on Facebook!