'Teen Mom 2′: Jenelle Evans' Baby Daddy Nathan Griffith Arrested Again
Jenelle Evans' ex Nathan Griffith was arrested for a DUI in North Carolina on Thursday.
Jenelle Evans Eason of MTV's Teen Mom 2 is in the news yet again. But this time, it's not her controversial husband, David Eason, who admitted to killing Evans' dog Nugget earlier this year, or her own custody battles making headlines.
Evans' ex, Nathan Griffith, was arrested in Wake County, North Carolina, on Oct. 17 on suspicion of a DWI. Read on to learn more about the arrest and how this could affect Griffith's custody of the son he shares with Evans.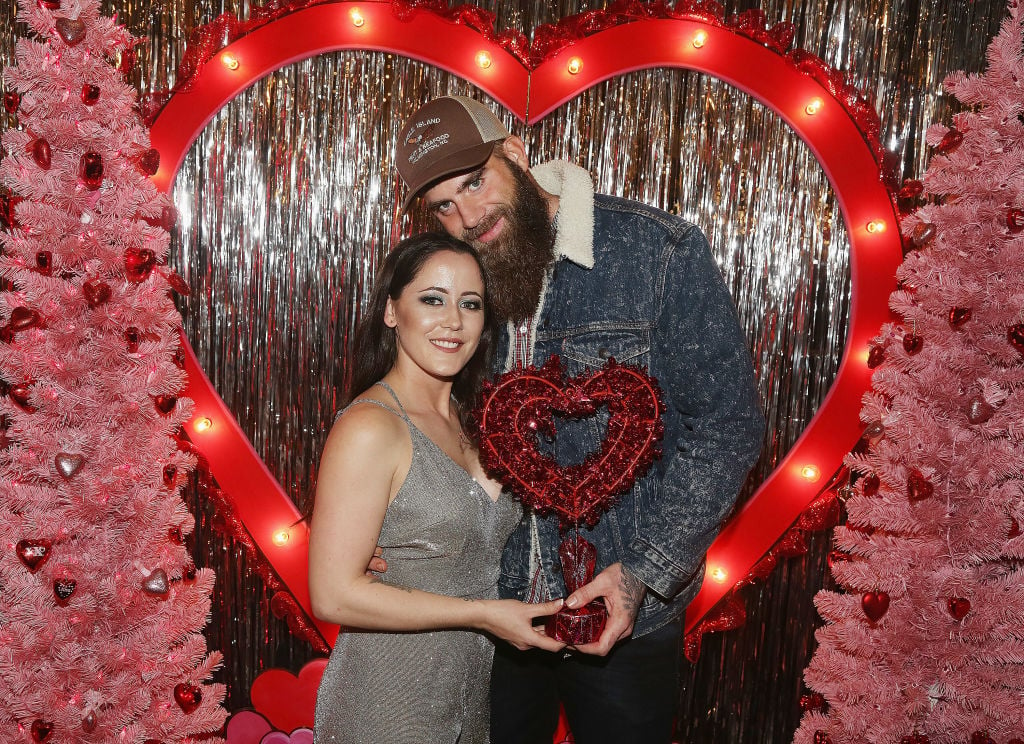 Jenelle's ex was arrested on suspicion of a DWI
According to reports, Griffith was arrested for driving while impaired on Thursday in front of a Cary, North Carolina grocery store.
Griffith's bail was set at $10,000, and he was booked into jail before being released on bond.
An exclusive report from Radar Online suggests that Griffith was unconscious in his car at the time of the arrest, around 6 p.m.
A Radar reporter interviewed Sergeant Mike Ring of the Cary Police Department, who said that Griffith failed a field sobriety test and refused to take a breathalyzer test. Sergeant Ring also revealed that "empty alcohol containers" were strewn about Griffith's car.
Griffith will appear before a judge on Fri., Oct. 18.
Griffith has a lengthy history of run-ins with the law
Griffith is no stranger to accusations of alcohol abuse, addiction, or criminal behavior. He's been arrested numerous times for DWI/DUIs, as well as reckless behavior, resisting arrest, reckless driving, threatening police officers, disorderly conduct, and public intoxication, among other charges.
Griffith has also been arrested for domestic assault several times. Evans claimed he choked her while they were together, and Griffith was hauled off to jail in front of MTV cameras during Teen Mom 2 filming, infamously exclaiming, "Why am I a guy?"
But the abuse accusations didn't stop with Evans. In 2016, Griffith's ex-girlfriend Jessica Henry claimed he broke into her home and choked her. Henry maintained that Griffith had abused her throughout their relationship. He was arrested, but eventually the charges were dropped.
A former Marine, Griffith is said to suffer from PTSD. However, it's unclear as to whether he receives treatment for the disorder.
Griffith promised to fight for custody of his son, Kaiser, in July
Griffith's latest arrest could potentially halt the plans he announced in July 2019 to regain custody of his and Jenelle's five-year-old son, Kaiser. At that time, he filed a motion for full physical custody of Kaiser.
Kaiser and the other children, including Eason's daugher Maryssa and their shared daughter, Ensley, were temporarily removed from the home after Griffith tipped off police about the alleged killing of Nugget.
However, all the children were eventually returned to the home after an investigation. Jenelle's son Jace, whom she had on MTV's 16 and Pregnant, still lives with her mother, Barbara.
Kaiser stayed with Griffith's mother for a time during the investigation, and Griffith now has only supervised visits with his son. Griffith also doesn't seem to see his first child, a daughter, with his ex of many years ago very often.
It's unclear as to whether Griffith's arrest and potential conviction and jail time could affect his ability to regain custody of Kaiser.