'Teen Mom 2': Jenelle Evans Claims She's Looking into Marriage Counseling with David Eason After Firing
Jenelle Evans will no longer be on Teen Mom 2, but she might return to reality TV. She has also given an update on her relationship with husband, David Eason. Find out their plans for their future and how they're reacting to her firing.
MTV fired Jenelle Evans from Teen Mom 2 after David Eason admitted to shooting her dog
Evans became famous through 16 and Pregnant then Teen Mom 2. So it's pretty big news that MTV announced it is cutting ties with Evans after her husband admitted to shooting and killing her dog, Nugget.
"MTV ended its relationship with David Eason over a year ago in February 2018 and has not filmed any new episodes of Teen Mom 2with him since," a spokesperson for MTV told Us Weekly. "Additionally, we have stopped filming with Jenelle Eason as of April 6, 2019 and have no plans to cover her story in the upcoming season."
Eason claimed that he reacted after the French bulldog, Nugget was aggressive toward their 2-year-old daughter, Ensley. He defended his actions through a post on Instagram.
"I dont [sic] give a damn what animal bites my baby on the face," he said according to Us Weekly. "Whether it be your dog or mine, a dog is a dog and I dont [sic] put up with that sh*t at all. I'm all about protecting my family, it is my lifes [sic] mission. Some people are worth killing or dying for and my family means that much to me."
Evans posted about the situation on Instagram. She wrote a tribute in the caption to Nugget starting with, "Nugget… I'm crying everyday."
Evans said she's looking into marriage counseling with Eason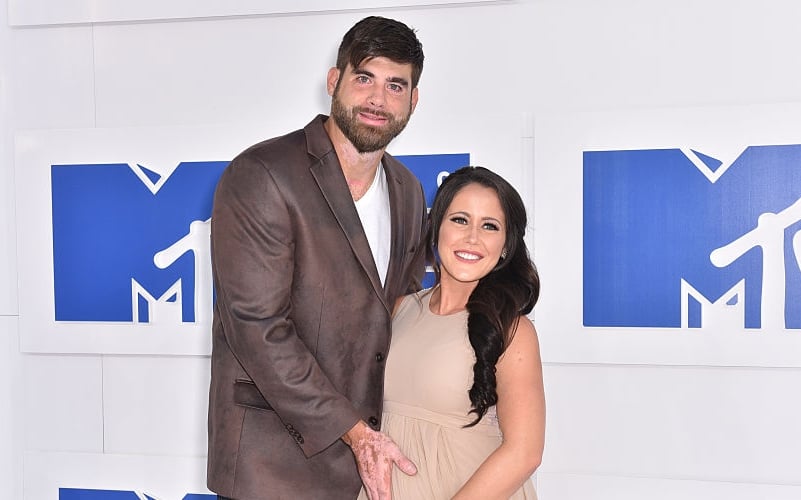 The reality star has given an update since MTV's announcement. It sounds like the couple will be working on their relationship.
"Me and David are looking into marriage counseling," Evans said according to E! News. "He has totally been there since this happened with MTV. David's been really supportive and told me just stay positive, everything will be fine."
She also addressed her time on Teen Mom 2 ending. "I am so grateful and appreciative of the opportunity MTV has given me and my family for the last 10 years! This is not the end for me and my family, but its sad to part ways like this."
Marriage Boot Camp reportedly wants Eason to go through a psychological evaluation
The couple is reportedly in talks of joining the cast of Marriage Boot Camp. TMZ is reporting that is one thing that is being asked before they can sign on.
Production sources reportedly claim that before Eason could be on the show he has to go through a psychological evaluation. This is to determine if there's a safety risk for Jenelle, crew, and other cast members. Sources also claim it's possible this deal won't happen because the network has received backlash since the potential deal has made the news.
This reportedly isn't the first time Eason and Evans have been approached to do the show. However, they previously couldn't do it because Evans was busy filming Teen Mom 2.
Read more: 'Teen Mom 2': How Jenelle Evans Is Reportedly Reacting to Being Fired from the Show
Check out The Cheat Sheet on Facebook!