Are 'Teen Mom 2's Jenelle And David Eason Still Together?
No Teen Mom 2 cast member causes as much drama as Jenelle (Evans) Eason. Dating back to when she was on 16 And Pregnant, there has always been something huge going on in her life, be it a custody battle, a drug charge, or even an arrest. She's spent more time in court over the years than some judges. And things haven't changed since she met David Eason.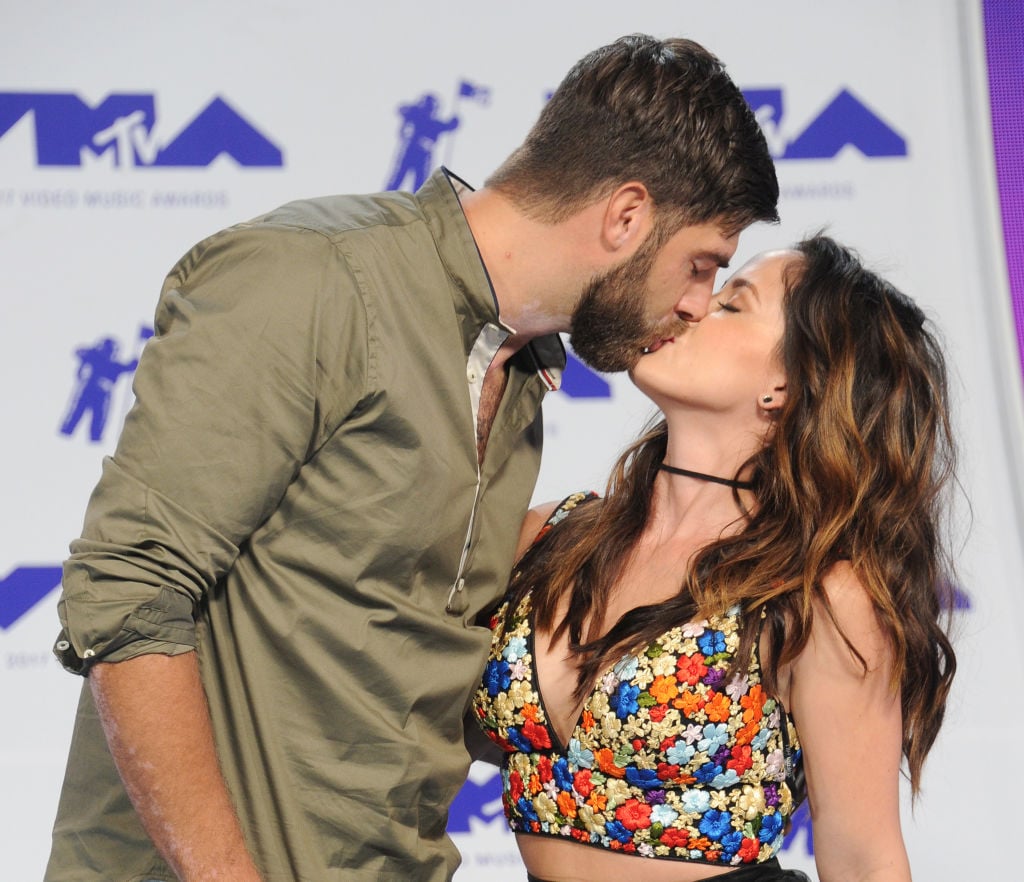 Though at first it seemed as though Jenelle was in a stable relationship, audiences quickly learned that the Easons' lives were not without conflict. She has stuck up for her husband in the past, but several more recent incidents may have pushed her to her breaking point. Here's where things currently stand with Jenelle and David.

Here's what happened with David and Jenelle

It's hard to know where to begin. David was fired by MTV in the wake of numerous homophobic and transphobic tweets. He has not appeared in Teen Mom 2 Season 9 at all, which has seemingly put a strain on his and Jenelle's relationship.

Then, in April 2019, as the season was airing, the news broke that David had shot and killed Jenelle's dog, Nugget. He defended his actions, showing video of Nugget possibly nipping their daughter, Ensley. Jenelle posted the above Instagram in memory of her deceased pet.

This was Jenelle's statement after the incident

People on social media were, understandably, very upset with David's actions. They took to tweeting at both Jenelle and David. Jenelle chose not to engage, but instead released a statement through Us Weekly, saying that she and David were "not on talking terms."

A few days later, MTV cut ties with Jenelle. She released a public statement, saying that she was "grateful and appreciative" of what the show had done for her. Additionally, she said that she and David were considering getting counseling to help repair their marriage.

Jenelle is keeping quiet on social media while the reunion airs

Since he killed her dog, Jenelle has not posted any photos with David on her Instagram. But in a promotional photo for the reunion special (which was filmed in April), she posted an image of herself, David, and Ensley against a green screen, seemingly on set.

But she's not interested in confirming any media speculation right now, at least until the next two parts of the reunion special air. Jenelle posted the above image on Instagram. At the time of publication, she wasn't saying anything publicly on Twitter, only sharing the usual content about the other Teen Moms (which is not posted by Jenelle herself).

Will they stay together if it costs Jenelle her children?

As the three-part reunion special airs, Jenelle and David are likely too busy to watch. They've been seen going to court four times over the last two weeks. David is currently being investigated by Child Protective Services, and her three children, along with David's two from previous relationships, aren't allowed to live with them at this time. It seems as though Jenelle's best option to get her kids back is to leave David once and for all.