Here's Why 'Teen Mom 2' Star Jenelle Evans Has Been Showing Off Her Kids on Social Media More Than Ever
Former 'Teen Mom 2' star Jenelle Evans might have a reason for all the posts of her children.
Jenelle Evans has had a tough year of being a mom. Though the former Teen Mom 2 star has always stood by the fact that she loves her kids, she lost custody of them in May after her husband shot and killed the family's French bulldog (he later admitted to the act). However, after a couple months of dealing with the drama in court, Evans regained custody of her kids. And these days, it seems like she's been showing them off on social media more than ever. Could it be her way of sending a message to the haters?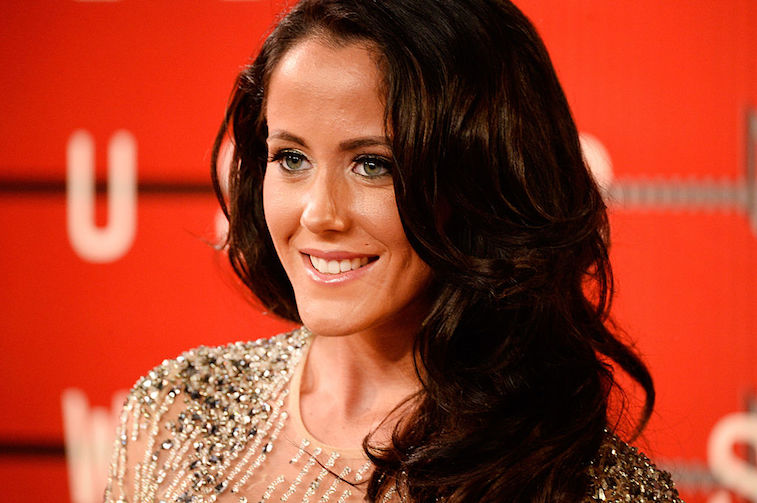 Evans' husband shot and killed the couple's dog back in May
In early May, news broke that David Eason, Evans' husband, had allegedly shot and killed the couple's French bulldog after it reportedly scratched and bit his daughter Ensley's face. Nathan Griffith, Evans' ex, had requested a wellness check on his child after he heard Evans and Eason had been in a fight. It was eventually learned that the couple's dog had been shot, and the children were ordered to be removed from the family's home. Eason eventually admitted that he had shot the dog, saying in an interview that it wasn't safe for the dog to be around children.    
Evans refused to leave her husband's side, despite losing her kids
After the kids were removed from Evans' home, people thought she would file for divorce. The general understanding was that if Evans chose to leave her husband, she would immediately get her kids back. However, she decided to stick by his side through the whole thing. The two of them attended court appearances together in an effort to regain custody, but Evans lost a lot of fans in the process. It made some question her ability to be a mother, since it looked like she wasn't choosing the kids over her husband. She later said in an interview that Eason was very remorseful for what he did.
She has since regained custody and has been posting many photos of her kids
In July, Evans finally regained custody of two of her children, though her oldest son Jace continued to remain in his grandmother's custody. Ever since, Evans has been showing the kids off a ton on social media. Since regaining custody, the majority of Evans' posts have been of her spending quality time with her kids. When she first brought the kids home, she said in statement that she was looking forward to "continuing to show america i'm a good parent." Evans' Instagram photos could have a double meaning; she likely is trying to prove to the world that she loves spending quality time with her kids. But she also might secretly be reminding the haters that she came out on top.
She disabled comments and has been dealing with a lot of backlash ever since
The beginning of the year proved to be tough for Evans, especially after parting ways with Teen Mom 2. Evans has had a hard time proving to everyone that she deserved to regain custody of her kids. Her ex Nathan Griffith said he felt that he'd failed to "protect" his son when he heard that the kids could go home to Evans and Eason. Since then, Evans has disabled comments on her posts, likely because she knows the comments section would be filled with distasteful words.