'Teen Mom 2': Jenelle Evans Hints at 'Evolution' Amid Her Battle to Get Her Kids Back
Jenelle Evans is apparently taking her current custody battle in stride. Jenelle and her husband, David Eason have spent the better part of two weeks in court battling to regain custody of the child they share, and the children they each brought into the relationship. If rumors are to be believed the process isn't going well for the North Carolina couple. But fear not, Jenelle allegedly has it all under control. She took to Facebook to post a cryptic note letting fans know that she is evolving in the face of her current legal troubles.
What did Jenelle mean when she said she's evolving?
Jenelle's somewhat introspective post has some fans scratching their heads. Jenelle isn't known for being a thoughtful teen mom. While some fans are holding out hope that she'll figure out how important her children are, others worry that she hasn't grown at all over the last nine years.
Jenelle's quote about evolving may be a dig at the haters. The former reality TV star has clapped back repeatedly at people who question her parenting and choices in partners. Jenelle seems to widely believe the world is against her through no fault of her own. It's possible the quote she shared indicates she thinks her current predicament is somehow linked to her past.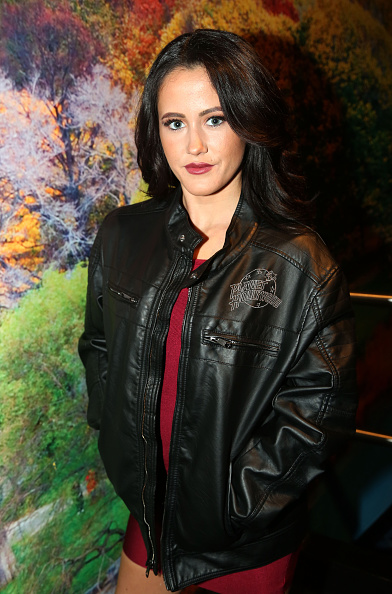 Whether she's truly evolved remains to be seen. Fans will just have to wait until a final judgment is handed down in her custody case to see how she moves forward. A final judgment isn't too far off, thankfully.
When will a judge rule on the custody of Jenelle's kids?
Jenelle and David have been in court since last week, but a final verdict could be handed down as early as Tuesday, according to Inquistr. The couple arrived at court early Friday morning, and David Eason left several hours later. He was seen again, driving Jenelle's new truck by the courthouse. He then picked Evans up. No one is sure why Evans was in court for hours after Eason left.
Right now, the children are with temporary guardians. Originally, Ensley and David's daughter, Maryssa were placed in the care of David's mother. Later, a judge named Barbara Evans as temporary guardian of Ensley. The child was moved into her care sometime last week. Barbara has had physical custody of Jenelle's oldest child, Jace, for years and recently posted a photo of Ensley hanging out at the beach with her older brother, and her uncle, Colin. Jenelle's four-year-old son, Kaiser is in the care of his father.
Is there any chance Jenelle could get her kids back?
Media outlets have surmised that Jenelle could regain custody of her children, but only under one condition- she dumps David Eason. Eason is the actual cause of the kids being removed from the home. Evans, for all the trouble she's kicked up over the years, is not seen as a threat to the safety of her children. David, however, is considered a threat to their well-being, and a judge is unlikely to place them back in the home if David remains there.
For now, Evans and Eason are presenting as a united front, but that could all change come Tuesday. If a judge refuses to return the kids to Jenelle's care if David remains in the picture, it could be the kick she needs to move on with her life. For now, however, Jenelle seems to be picking Eason over her children, just like she picked Eason over her lucrative job with MTV.