'Teen Mom 2′: Jenelle Evans' Makeup Business Could Not Be Doing Any Worse
Nothing seems to be going right for Jenelle Evans and her makeup company, JE Cosmetics. Find out what's happening now!
It's probably time for Jenelle Evans to admit that her makeup brand isn't going to happen. The troubled former reality TV star has hit more than a few snags when it came to launching her very own makeup empire. First, the website she was going to use for the online store was commandeered. Then, her launch party was canceled when the venue she booked figured out who she was. Now, the manufacturer that Evans was working with officially wants nothing to do with her.
Jenelle Evans has been dropped by her manufacturer
Evans' manufacturer apparently saw the writing on the wall, too. According to Radar Online, XJ Beauty sent a letter to Evans stating that they were terminating their working relationship. An insider with knowledge of the correspondence, claims that the company plans to send Evans any and all leftover brow kits by Oct. 19. Allegedly, the termination letter was sent to Evans on Sept. 19, just days after she launched the kit.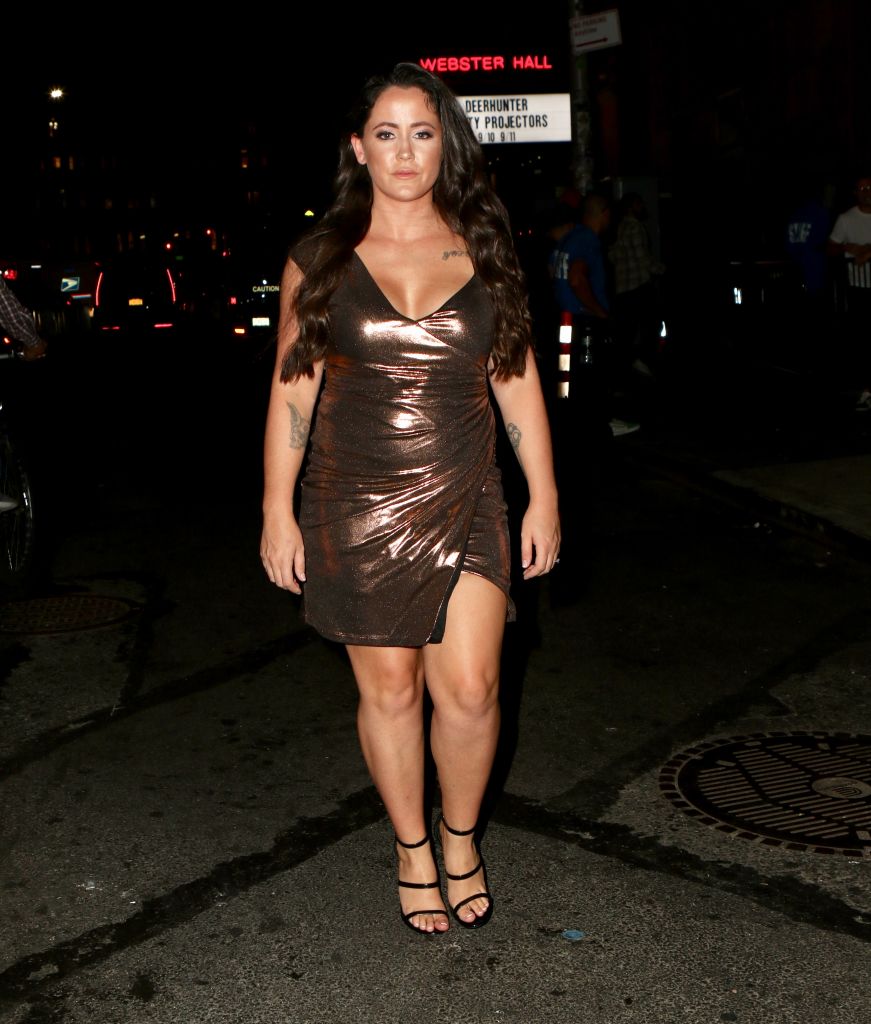 XJ Beauty will need to ship Evans a pretty big box. It has been reported that Evans managed to sell just 150 brow kits in the last 30 days, despite her social media following. 3,000 kits were stocked for the release. If only 150 kits were sold, that means Evans has about $120,0000 worth of product that she'll need to find a way to offload.
Evans strikes back against XJ Beauty
Evans didn't let rumors go by without commenting. She wouldn't be the famed reality TV star if she had. Instead, she took to Instagram to claim that she had made the decision to part ways with XJ Beauty, not the other way around.
Evans, in an Instagram story, wrote, "Due to the issues with the other company we were working with, we have decided to cut ties. We are sorry for anyone not happy with their kits. We will be doing meet and greet/giveaways for the kits while coming up with new products."
She also took to Twitter to claim that things worked out much better when she was running the company all alone. She has since deleted the tweets. It's hard to say if that is true because Evans never actually released a product when she was running the business on her own.
The brow kit is apparently a flawed product
JE Cosmetics' problems aren't confined to lousy business relationships. Apparently, the product is deeply flawed. In fact, there have been very few positive reviews of the $40 kit.
The unlucky few who have chosen to purchase the kits have had varying complaints. One reviewer claims the brow pencil broke off with even light pressure. Another claims that the "universal" brow kit is not universal at all. Finally, reviewers have claimed the products are waxy and cheap feeling.
Evans insists she'll be back with new products, but for anyone who has borne witness to the disaster that is her brow kit, there isn't much hope she'll do better next time. The mother of three has been trying to launch a makeup company for more than two years. It might be time to admit that it just isn't going to happen.