'Teen Mom 2' Why Is Jenelle Evans Still The Most Popular Star After Leaving the MTV Show?
The stars of Teen Mom 2 have become famous over the past almost ten years. But no one holds a candle to the level of attention that Jenelle Evans receives. Despite having been fired, she remains more popular than ever before. Here's why.
Jenelle Evans starred in '16 and Pregnant' and 'Teen Mom 2'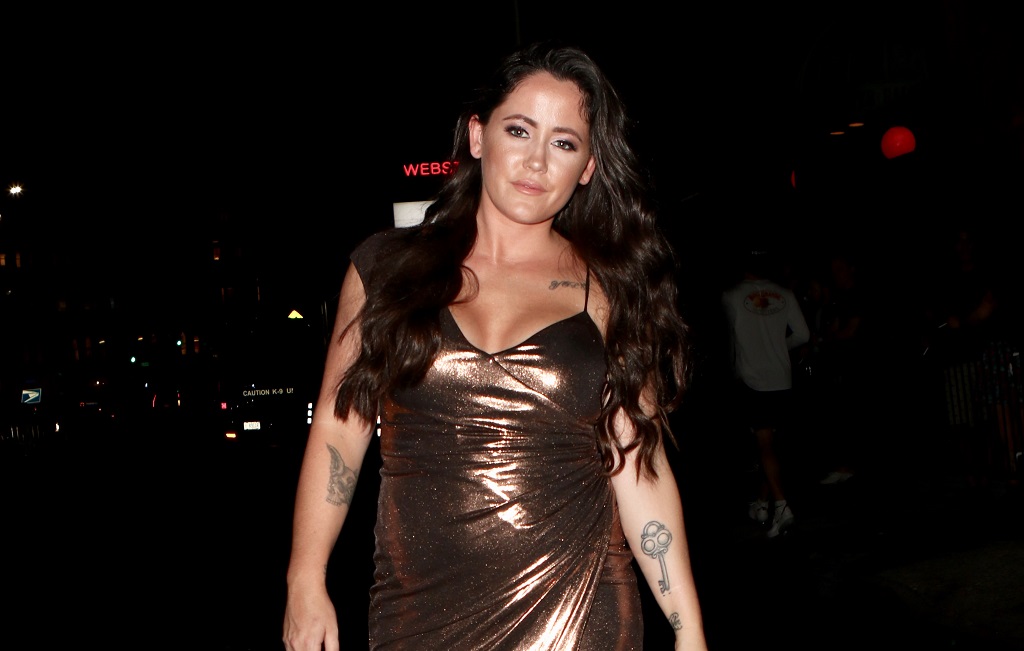 Evans first got her start on the reality show 16 and Pregnant. She was the star of Season 2 Episode 1, which aired in 2010. Evans then went on to star in Teen Mom 2, beginning in 2011. So we've gotten to see a lot of her life over the last decade.
Three other young women who appeared in Season 2 of 16 and Pregnant were initially cast in Teen Mom 2: Kailyn Lowry, Chelsea Houska, and Leah Messer. All of them would spend time together at reunions but, for the most part, they lived separate lives. Briana DeJesus was added to the cast in 2018.
Evans always had some kind of drama going on
Evans has three children: Jace, Kaiser, and Ensley. All three have different fathers, all of whom have been a part of struggles Evans has faced on the series. From Jace's absentee dad, Andrew, who wanted back in his life, to Kaiser's father, Nathan, who's been arrested for driving under the influence — and that's all just within the past couple of years.
In addition to her baby daddy drama, Evans has fought continuously with the other Teen Mom 2 stars, most notably Lowry. In fact, it got to a place where she couldn't (or wouldn't) attend the same events with the other women. Evans has also had quite a few issues with drug abuse in the past.
She was kicked off the show in 2019
It's easy to see why Evans is always the subject of media attention. But nothing brought her more of that than her most recent relationship with David Eason. Throughout their relationship, the couple fought frequently, causing rifts between Evans and her mother, Barbara, among others.
Eason was fired by MTV after a series of homophobic and transphobic tweets. Evans remained on the show a bit longer, until the end of Season 9a. She was let go after an incident in which Eason shot and killed her dog, and their children were taken away from them.
Evans has been keeping quiet on social media — sort of
After being fired, Evans continued to stand by Eason for months. She posted lots of photos of them together, and appeared to be ready to move on with her life. However, in Oct. 2019, she announced that the two had separated, and were planning to divorce.
After posting a statement on Instagram about making changes in her life, Evans got off the platform. However, she has continued to be active on Twitter. This is where she has frequently addressed rumors about her dating life.
Could she ever return to 'Teen Mom 2'?
There have been numerous reports that Evans could eventually come back to the show, especially now that she and Eason aren't together. Given how popular she is, this would be a good move for MTV, in terms of ratings.
However, there's another factor to consider. MTV replaced Evans with Jade Cline for Season 9b. Why would they do that if there was a chance of bringing her back? We think it's because the other women with whom Evans doesn't get along don't' want her back on the show. So much drama.