'Teen Mom 2': Jenelle Evans Reunites With Best Friend and Former Hookup Amid David Eason Divorce
MTV's Jenelle Evans, formerly of 16 and Pregnant and Teen Mom 2, has been making amends with many people in her life lately. Since her Oct. 31 announcement that she would soon be divorcing her controversial husband of two years, David Eason, Evans has praised her mom Barbara Evans on social media and gotten friendly again with baby daddy Nathan Griffith. 
Now, it looks like Evans is trying to repair yet another broken relationship in her life. Her on-again, off-again best friend Victoria "Tori" Rhyne, who occasionally appeared on Teen Mom 2 and allegedly used to hook up with her, took to Facebook and Instagram to announce that she and Evans were getting close again.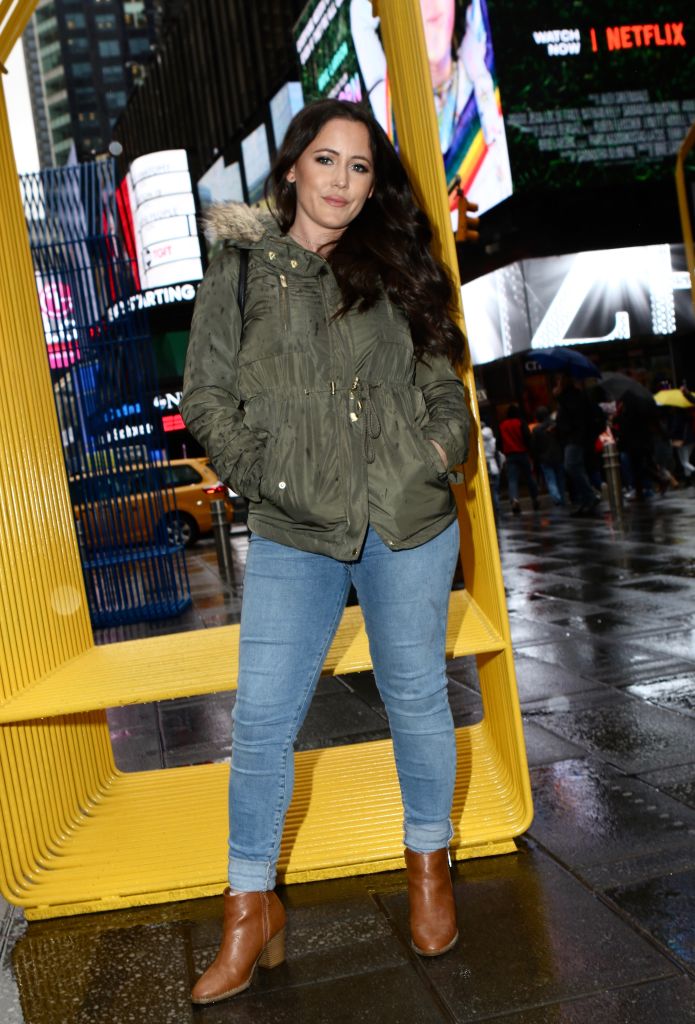 Evans and her former bestie appear to be friends again
There have been many changes in Evans' life in recent weeks. Her husband, David Eason, was widely believed by fans to be a bad influence in her life. From preventing the former Teen Mom 2 star from filming with MTV to killing her French bulldog, Nugget, Eason's actions alarmed many Teen Mom fans. 
Evans has been taking steps to distance herself from Eason, filing a recently extended restraining order against her ex and moving away to Tennessee with their two-year-old daughter, Ensley, and her five-year-old son, Kaiser. 
Now, it looks like Evans' longtime best friend is back in the picture as well. Rhyne posted on Instagram on Nov. 27, "I totally miss you dude. I can't wait to see you and the kids soon. So glad we're friends again. Idc what people say either. Some people hate us, some people love us. And I personally, love us."
Next to two funny photos of the former besties hanging out, Rhyne tagged Evans in the post and added, "On a side note, I'm very happy for you and also very proud of you. Just wanted to give you a little shout out. So there it is."
The pair of friends has a complicated history
Many Teen Mom 2 fans are happy that Rhyne and Evans are reuniting, as their friendship has a long history. However, it hasn't always been a positive one.
Rhyne and Evans met during high school and were roommates while Evans was dating Kieffer Delp. Their friendship was close, but always had its conflicts. Longtime Teen Mom 2 fans remember Evans' and Rhyne's physical fight during Season 2 of the show. And drama ensued when Evans found out that Rhyne had supposedly slept with her now ex-boyfriend, Gary Head.
Evans also frequently accused Rhyne of trying to sell stories about her to various media outlets. In 2017, the Teen Mom 2 star claimed Tori tried to sell photos of baby Ensley to tabloids. 
The MTV personality and Rhyne have also reportedly had a romantic, or at least sexual, relationship occasionally. Photos of one of Evans' hookups with Rhyne were leaked by a much older manager and Evans' then-hookup, James Duffy, back in 2013. 
Rhyne claimed on social media that she and Evans had frequently hooked up. Rumors also once swirled, according to Celeb Dirty Laundry, that their flirty relationship interfered in Evans' relationship with ex-husband Courtland Rogers. 
Evans and Rhyne last appeared to be on the outs in 2018
Rhyne and Evans last took part in a public feud in early 2018. According to In Touch Weekly, Rhyne was kicked out of Evans' wedding to Eason, which was filmed for MTV. Rhyne's arrest for heroin possession and drug paraphernalia seemed to throw a wrench into the friends' relationship. Evans claimed at the time that Rhyne had showed up high to her wedding, according to Blasting News US. 
However, the MTV star now appears to be headed in a more positive direction in many aspects of her life. Only time will tell whether Evans and Rhyne will make their friendship permanent this time.