'Teen Mom 2': Jenelle Evans Says Her Relationship With Barbara Is 'Destroyed'
Some people just can't escape the drama. That seems to be the case for former Teen Mom 2 star Jenelle Evans. Evans, who appeared on the show from 2011 until just recently has been in the headlines a lot lately. Her ongoing problems with her husband David Eason are only the tip of the problems.
Now, Evans is embroiled in a bitter custody battle over her two-year-old daughter Ensley, with none other than her own mom, Barbara. Evans now says that her relationship with her mom is destroyed, but is this current battle the cause, or is there more to the story?
Jenelle Evans and her family have long had a strained relationship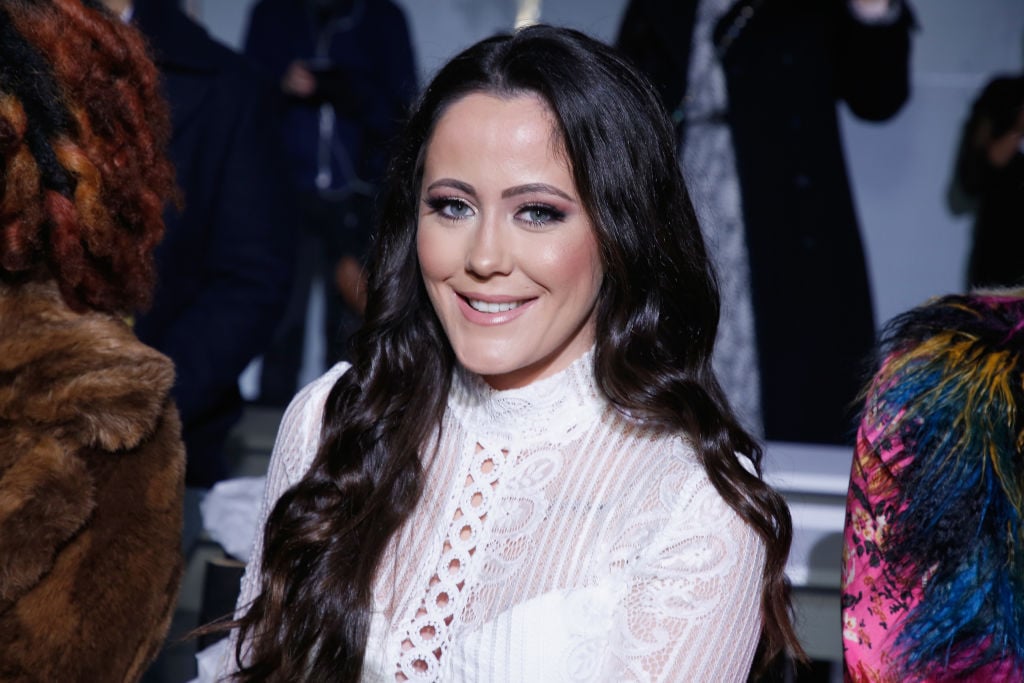 Evans hasn't kept it a secret that there are issues within the family. The 27-year-old has previously called out her brother Colin for being a "troubled child." Evans also has issues with her sister Ashleigh and has previously made negative remarks about her. In fact, it was Ashleigh who first reported that the children had been removed from their mother's house.
Though Evans has a strained relationship with her siblings, she maintained a relatively strong relationship with her mother until recently. After Eason was fired from the MTV show for making homophobic remarks on Twitter, Barbara was there to support Evans who was struggling with the events.
A troubling CPS investigation gave Barbara Evans custody of Jenelle Evans's children
By now, most people have heard about the events surrounding the death of Evans and Eason's dog Nugget. In April, the young French bulldog was reportedly being aggressive with the couple's young child. As a result, Eason shot and killed the family dog.
Eason later defended his actions saying: "I don't give a damn what animal bites my baby on the face… whether it be your dog or mine, a dog is a dog and I don't put up with that s— at all. I'm all about protecting my family, it is my life's mission."
But fans were outraged. They did not find this to be a reasonable or logical excuse. Shortly after the dog's death, police did a welfare check at the family's residence. This was followed up by a criminal investigation and a visit from CPS.
All three of the couple's children have since been removed from the home with one of the children being placed with Evans's mother, who already has custody of Evans's oldest son Jace.
Jenelle Evans says her relationship with her mother Barbara is destroyed
Although the custody battle was a contributing factor to the breakdown of the mother-daughter relationship, it was not the reason for Evans' remarks. Instead, it was an event that happened outside the courthouse.
On June 4, Evans and her mother attempted a court hearing to try to resolve the ongoing custody battle. A since-surfaced video showed the two in a heated argument outside the courthouse. After the hearing, Evans went to give a hug to her two-year-old daughter, who is presently staying with her maternal grandmother. Barbara told her daughter that they needed to go because Ensley only had a short time for lunch and would go hungry.
Evans responded in anger, saying that she was only hugging her daughter. Things escalated when Barbara later remarked that Evans was only hugging her daughter for the cameras. Evans says that she has no idea why her mother would make such an accusation and at this point, their relationship is essentially destroyed. She added that she thinks "It might boil down to jealousy."
This isn't the first time that things have been rocky, or the first time Evans has felt there was no hope for the relationship. In 2017, she made similar comments about their relationship. However, the circumstances surrounding the most recent comments are a lot different and this time, it may be hard to get past what has been said.