'Teen Mom 2': Kailyn Lowry Admits Her 'Temper Had Tainted Relationships'
Teen Mom 2 star Kailyn Lowry has been pretty open about her mental health struggles. In her 2014 book, Pride Over Pity, she writes about learning she's bipolar and how it's affected her relationships.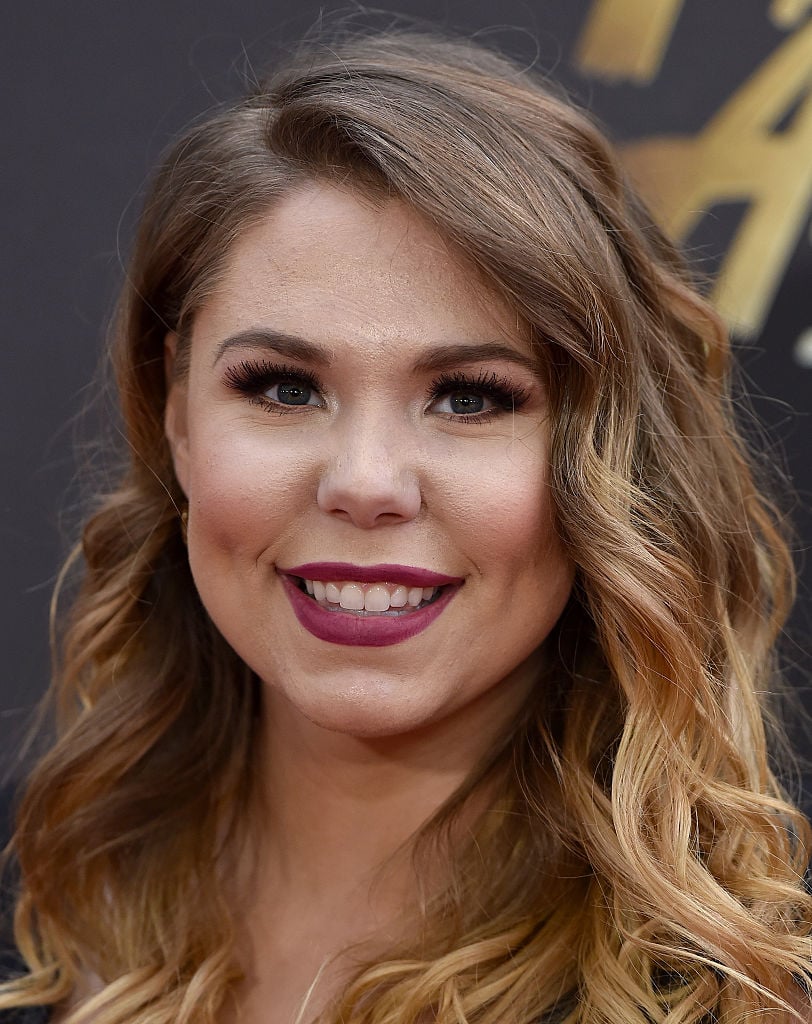 At the time, she felt her diagnosis explained so much.
"My temper has risen out of the ashes on many occasions. Whenever someone provoked me, and even sometimes for no reason at all, my emotional response was instinctively anger. I'd lash out quickly and then cry. These sudden emotional strikes terrified me," she wrote.
How Kailyn Lowry's mental health affected her past relationships
Her "sudden emotional strikes" played a large role in her romantic relationships.
"My temper was an obvious trigger to relationship problems. Arguments were a normal part of any relationship. I just needed to learn not to react so emotionally," she wrote.
Eventually, Lowry sought help and is now doing what works for her to feel balanced and healthy.
"With my diagnosis, I finally had answers. It has helped me understand the source of my violent mood swings. My temper had tainted relationships, yet I always just left it at that. I never knew my reactions added up to something as serious as bipolar disorder. I confronted it by seeking counseling, and seeking the medications I need," she wrote.
The social media hate
However, it's no secret that Lowry has often been on the receiving end of public scrutiny. The hate she received on social media about her mental health was yet another hurdle for the reality star.
"I was only starting to understand my disorder and now I had others jumping down my throat online. The name-calling started. Thanks to the magic of social media, I had people calling me bipolar even before I was diagnosed," she wrote.
Here's what she wants those people to know:
"Yeah, I have some anger issues and crazy mood swings. I'm not crazy, though. Bipolar doesn't mean you're an insane person who talks to themselves and hides in the garbage. It sucks so hard that there are so many negative connotations attached to the disorder. I'm not a danger to you or to myself. I just wish the term 'bipolar' wasn't so casually thrown around."
Lowry's been in an ongoing battle with social media trolls ever since she became a reality star. And it's not getting any better. Just a couple of weeks ago she tweeted about how much hate she receives online from Teen Mom 2 viewers.
She's said repeatedly she wishes the people who are cruel to her online would remember she's a real person and not a character on a show.
In 2015, Lowry was on an episode of The Doctors, where Dr. Modir told her she'd been previously misdiagnosed.
"The doctor was just afraid that she might develop a full hypomanic episode," Dr. Modir explained. "But technically at the time, she met criteria for Bipolar Unspecified, which actually means you don't meet criteria for Bipolar 2."
Read more: 'Teen Mom 2' Star Kailyn Lowry Apologizes To Her Sons For How She Appears In The Media