'Teen Mom 2': A Look Back At Kailyn Lowry's Brief Engagement To Jo Rivera
Jo Rivera is the father of Teen Mom 2 star Kailyn Lowry's first child. The two fell in love in high school despite having a tumultuous relationship, as described by Lowry.
"We started a cycle of breaking up and getting back together within the first year. If that's not a red flag that a relationship is in danger, then I don't know what is," she wrote in her most recent book, A Letter Of Love.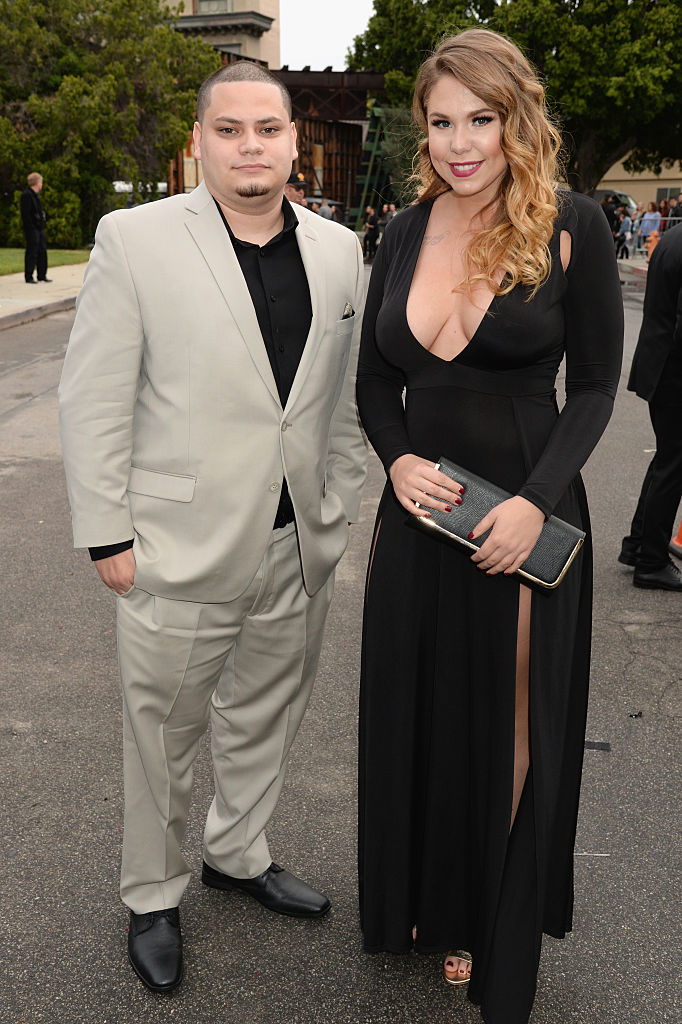 When Lowry learned she was pregnant with Isaac, the reality star moved in with Rivera's family so the two could raise the baby under the same roof. They tried to make their relationship work. But filming 16 and Pregnant put a lot of stress on the young couple.
"Finally, after four months of living with the cameras, filming of the show was done and I was hopeful things would start to calm down. Jo and I didn't resent each other, as my episodes of 16 and Pregnant made it seem through out rough patches. During the filming of the show, we fought a lot because of the stress, but after the cameras left things settled down and our relationship improved," wrote Lowry in her 2014 book Pride Over Pity.
How Jo Rivera proposed to Kailyn Lowry
Despite the stress filming brought on, not long after Isaac's birth Rivera proposed.
"A few weeks later on Valentine's Day, a friend of ours was celebrating his birthday and Jo and I actually had the opportunity to step out of the mommy and daddy zone for a bit and be social. It was difficult for both of us to go out together, so Jo offered to throw a little celebration in the basement. He seemed to be having fun, a word we weren't accustomed to anymore. The party was normal, maybe too normal," wrote Lowry.
At this party is where Rivera popped the question.
"When Jo asked me to go upstairs with him, I obliged. I sensed he was up to something but I had no idea what. He slipped a small bow out from his sock drawer and opened it to reveal his mother's engagement ring. Jo explained to me that Isaac's birth had changed him in ways he hadn't expected. He wanted to move on from all the negativity with me by his side as his wife. I was being asked to be part of his family officially," wrote Lowry.
The reality star recalls being shocked because she and Rivera had "never discussed marriage or even engagement."
"We had done plenty of growing up in the past few months and getting engaged seemed like a positive and happy step forward, so I said yes," she wrote.
A short-lived engagement
Unfortunately, the engagement didn't do anything to affect the nature of their relationship. They still fought frequently and, eventually, they fought enough to grow tired of one another.
"We were finished falling back into each other's arms. We ended the engagement after only three or four month," she wrote.
Read more: 'Teen Mom 2': Could Kailyn Lowry And Jo Rivera Have Worked It Out If Jo's Parents Hadn't Interfered So Much?