'Teen Mom 2': Kailyn Lowry Knew She And Chris Lopez 'Were Not In A Position To Have A Baby'
'Teen Mom 2': Kailyn Lowry and Chris Lopez were in a bad place when Lowry found out she was pregnant with Lux.
It's no secret that Kailyn Lowry and Chris Lopez didn't have the healthiest of relationships. Though Lowry says it started out like many perfectly normal relationships, "fun" and "no strings attached," it quickly went south when Lowry realized that Lopez wasn't being faithful to her.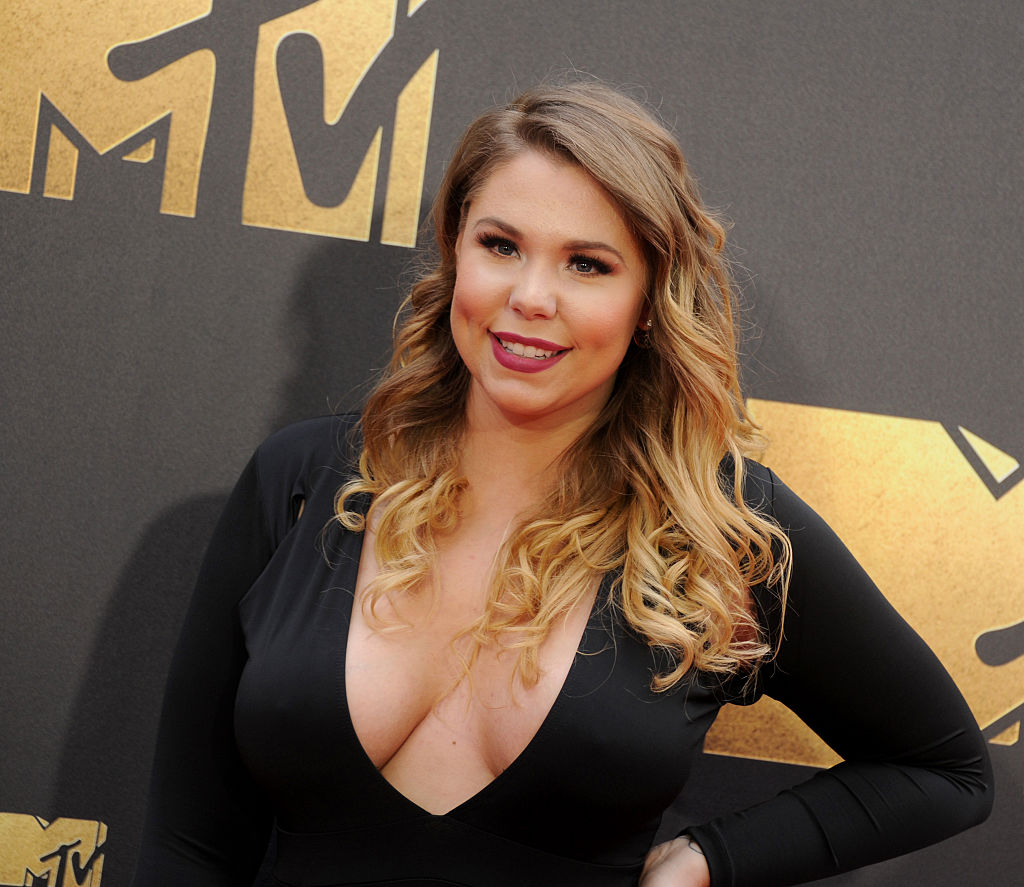 Kailyn Lowry says her relationship with Chris Lopez negatively affected her self-worth
She says their relationship did a number on her self-esteem. What's worse, she knew, at the time, that she and Lopez weren't in a good place to bring a baby into the world.
"Truth Moment: I don't think I ever felt powerful when I was pregnant with Lux. I have to take full accountability. I was not making food choices. I knew that Chris and I were not in a position to have a baby. It makes sense to me that I was emotionally drained during the pregnancy because I was in a relationship that was not healthy. I don't think I could have felt powerful then. I was so vulnerable and desperate. I was so insecure about so many things," she writes in her most recent book, A Letter Of Love.
By the time Lowry was pregnant with Lux, she was really struggling with the fact that she'd have three children from three different men. That, combined with her toxic relationship with Lopez, and the reality star was constantly feeling emotionally drained and self-deprecating.
"There was a period of time when the relationship was on and off again, and I was constantly questioning my worth. I had to come to terms with the fact that I had three kids by three different men. What hurts even worse was that the one that I wanted, didn't want me. He was out being with other people and not looking for a real relationship. I was spending time questioning why I was not good enough. I was also upset because I felt that no one else would want me. All of my relationships had ended the same way. Even today, I am struggling with the effects of that relationship," she wrote.
What Kailyn Lowry learned from her relationship with Chris Lopez
Lowry took a lesson away from her relationship with Lopez, though.
"I have, however, discovered power in speaking this truth. Sometimes the most powerful thing that we can do is walk in unfiltered truth," she wrote.
Today, Kailyn Lowry and Chris Lopez are at least on better terms than they were right after their initial breakup. Lowry even hopes Lux can have a relationship with Lopez's family one day, if her son chooses to pursue one.
"I realize that I have to give Lux the opportunity to develop his own relationship with his family and make decisions such as this for himself, with no judgment from me," she wrote.
Read more: 'Teen Mom 2': Kailyn Lowry On Her Divorce: 'Nobody Cheated'