'Teen Mom 2': Kailyn Lowry Is Worried She Might Be Heading To Court For Breaking Custody Agreement
On the most recent episode of Teen Mom 2, Kailyn Lowry got into some trouble with her ex Jo Rivera.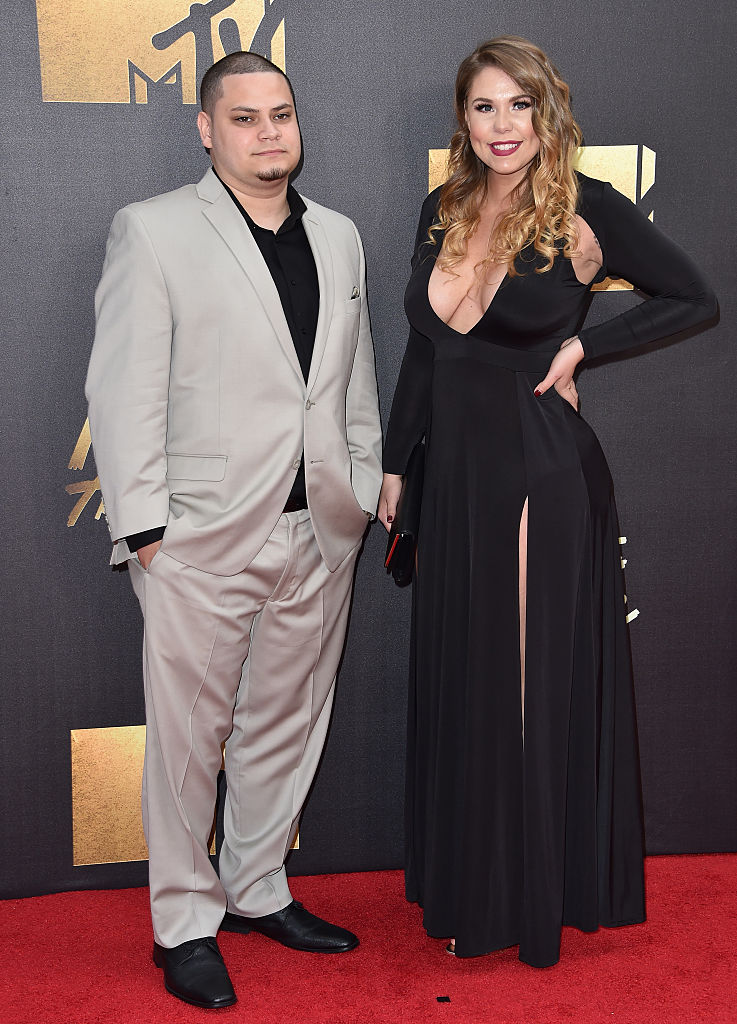 The episode detailed the drama that ensued during Lowry's family trip to Hawaii. MTV didn't film the reality star's vacation because it went against her custody agreement with Rivera. While she and her sons were away, Isaac, Lowry's son with Rivera, was supposed to be with his father. Apparently, Lowry never officially told Rivera that she'd be taking their son.
Jo Rivera threatens to bring Kailyn Lowry to court for taking Isaac to Hawaii when he was supposed to be with his father
"Joe texted," Lowry told a friend in the episode. "I got the text at like 2:30 in the morning on the Fourth of July. 'Happy Fourth of July, coming by at 9am to get Isaac, see you soon.' He knew that I was already in Hawaii because for three days I had been posting it. You know, [Jo's wife] Vee knew, everyone knew. I said, 'Sorry we're not home, he's safe and sound.' Jo goes, 'He's supposed to be with me today, 9-5.'"
When Lowry did tell Rivera that she'd decided to be with Isaac on the fourth, he threatened to see her in court.
"Well, I decided it was in his best interest to be with me and his brothers today," she responded.
"I asked to have my son today. You agreed to that when you signed the custody agreement. Back to court room, see you there," Lowry said Rivera wrote back.
Lowry and Rivera didn't speak after their disagreement about Lowry bringing Isaac to Hawaii. So Lowry doesn't "know if he actually filed for contempt of court."
Kailyn Lowry had a drama-free time in Hawaii with Chris Lopez
While Lowry experienced some rocky drama with Rivera while she was away, she connected with Chris Lopez, the father of her son Lux.
"He wasn't going to come and then next thing I know, he called me when he got to the airport," she said on the episode. "Chris coming was a little bit of a blessing because there was stuff that we were able to do without the baby."
Lowry and Lopez don't always see eye to eye. In fact, Lowry has described their initial relationship as "toxic."
"I didn't wake up one morning and decide that I was going to cut Chris out of our lives. There are reasons why I feel the way that I do. Just because he has a biological connection to the baby, doesn't mean he's best for the baby," she wrote in her most recent book, A Letter Of Love.
But it seems the two are on better terms these days.
"Things are fine, we are getting along," she said. "Just trying to keep things copesettic and just letting things fall into place."
Read more: 'Teen Mom 2': Why Kailyn Lowry Sometimes Doesn't Feel Good Enough For Her Son