'Teen Mom 2': Kailyn Lowry Says She's Moving Again Because 'Y'all Crazy F*cks Can't Respect Privacy'–Fans Say She Had It Coming
As is the case with many reality stars, Teen Mom 2 cast member Kailyn Lowry has an interesting relationship with her fans.
Ever since Lowry became pregnant as a teenager she wanted to share her story with people in the hopes that it would "inspire other girls to make good decisions," she wrote in her 2014 book Pride Over Pity.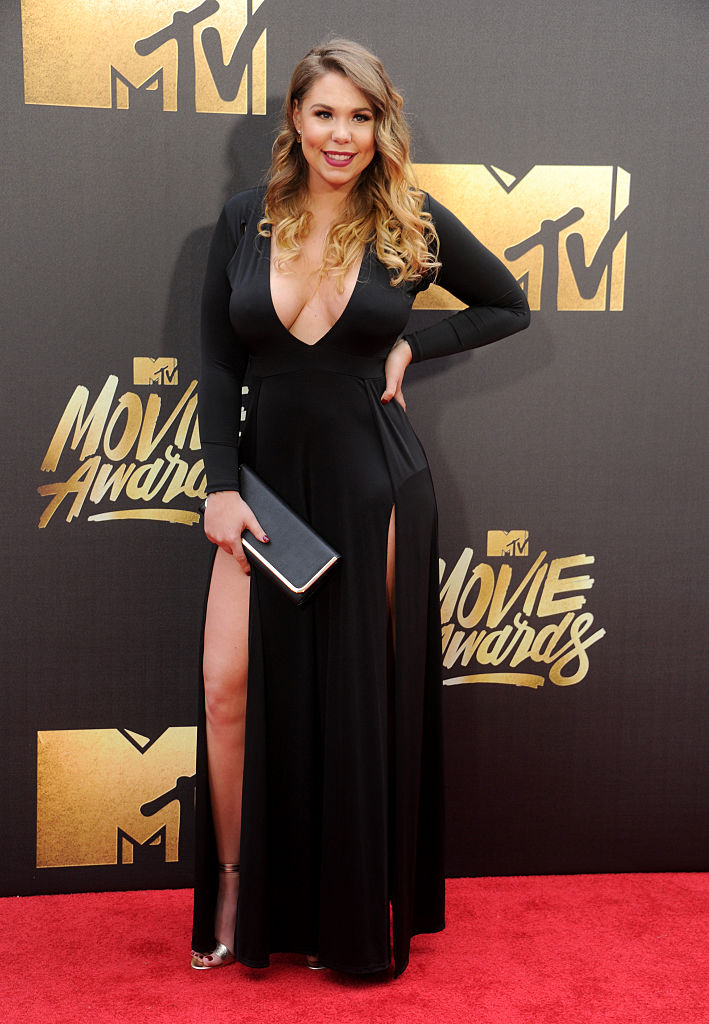 And she's received a lot of support along the way. Her social outlets are filled with encouraging comments like "You and your kids are too cute!" But they're also filled with some really nasty comments as well.
In Lowry's most recent book, A Letter Of Love, she writes an apology to her fans for sometimes coming off cold and mean on Teen Mom 2.
"Sometimes, I feel as if I've not come across as true to who I am while on television. There have been times when I've appeared 'cold' because I was scared to be transparent and opened. In some moments, I didn't want to cry or look a certain way, but in the end, it has backfired on me. I've looked at past seasons, and I think to myself that I am not the b*tch that I appeared to be," she wrote.
Why Kailyn Lowry might move again
Lowry has nice fans, she has mean fans, and she has fans that don't respect her privacy at all.
On December 23, the reality star tweeted: "I'm moving AGAIN and changing my number because y'all crazy f*cks can't respect privacy & boundaries and don't try to tell me it comes with the territory because it certainly f*cking doesnt."
"I love those that have been so good to me and sweet to my kids. I really do. But please do not come to my home. Please do not send letters to my address. I have email. I have DM. Please," she added in another tweet.
The fan response
Some fans were sympathetic to Lowry's announcement.
"I'm so sorry to hear that you and your family are going through that! That must be incredibly terrifying and frustrating to say the least! As a Mama I can't imagine. I hope you can settle this issue once and for all this time for the sake of yourself and your family!" responded one fan.
"I agree with you!!! I love following your story and have watched from the beginning however I would NEVER go to a celebrity's/reality star's home! That is a total invasion of privacy!!! Went you are in public people are going to come up to you but not your home!!!" wrote another.
But some fans are saying Lowry makes it too easy for people to find her by posting photos and videos of her home.
"Don't post that your moving. Just move. That was mistake number 1. Mistake 2 was posting pictures when you were house hunting and people were able to compare those pictures to listing photos. Mistake 3 is well..public record. Maybe put it under a Trust instead of your name," wrote one fan.
"Refuse to allow filming your neighborhood, House and get a security fence with a locked front gate. You can't share 100% of your life ,expect 100% privacy. My MIL still comes to my house constantly despite a fence so there is that," wrote another.
Read more: 'Teen Mom 2': Kailyn Lowry Warns Her Sons About How Social Media Can Affect Relationships