'Teen Mom 2': Kailyn Lowry On Her Divorce: 'Nobody Cheated'
A major Teen Mom plot point involves the divorce of Kailyn Lowry and Javi Marroquin. The two were married for two years before filing for divorce in December 2015. In October 2016, the divorce was finalized and Lowry and Marroquin agreed to share 50/50 custody of their son, Lincoln. Since the couple split, their post-divorce relationship and co-parenting efforts have been detailed in Teen Mom 2. Along the way, there have been a few cheating rumors and accusations.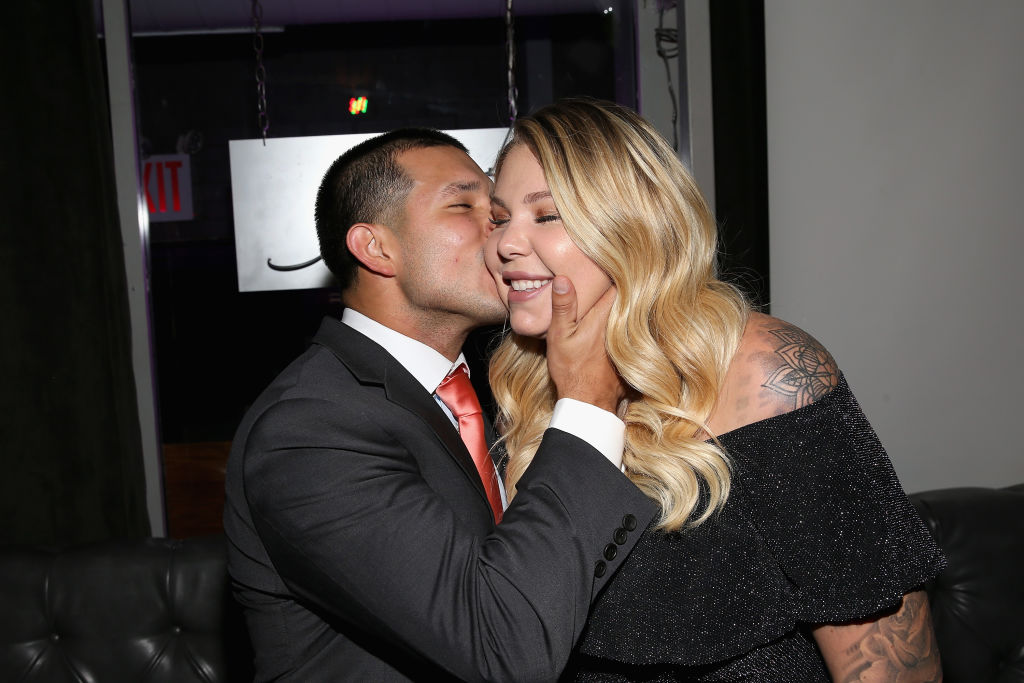 After Lowry and Marroquin split, Lowry had her son, Lux Russell, with her ex-boyfriend, Chris Lopez. Marroquin went on to date the former couple's co-star, Briana DeJesus, and eventually ended up with Lauren Comeau, who he's now engaged to. The two had a baby boy, Eli, in November 2018.    
Did Kailyn Lowry cheat on Javi Marroquin?
Both Lowry and Marroquin were accused of cheating in the midst of their divorce, but Lowry especially. Back in 2017, there were rumors circulating that Lowry cheated on Marroquin when he was deployed.
"Okay, I'm just going to say it because I already started. There's like a whole misconception that I cheated on Javi while he was deployed, which is super frustrating because that's not the case," she told E! News at the time. "It just makes for good TV, drama and ratings. I'm just biting the bullet every time but it isn't true."
She continued: "We've always kind of talked about things behind closed doors when the cameras aren't rolling and we've been on the same page about it so I don't know. Like I said, it makes for good drama. It makes for good ratings."
Recently, Lowry took to YouTube to address viewer questions. The cheating rumors, of course, came up.
"Did you cheat on Javi first or did he cheat first while you guys were married?" a fan asked Lowry on her YouTube channel.

"So, nobody cheated," she said. "Unless you would consider us being with other people after we filed for divorce cheating."

She was also asked if she slept with her friend Sterling's partner, Ty. She responded: "No."

"And quite frankly I'm not even remotely interested in him, so no the f***I did not sleep with Ty," she said. "He and Sterling can both vouch for me on that one."
Lowry went on to talk about the timing of everything, how when she began to date other men she had already filed for divorce.

"You did see on 'Teen Mom' 2 where he said I cheated on him…I already filed for divorce," she said.

"[Javi] already lied twice prior to me filing saying that he filed," she said.

"To me…if I filed and we're both with other people…it's not cheating. Take it or leave it," she said definitively.

"I don't really care! I didn't cheat on him…that's how I feel," she said.

Read more: 'Teen Mom OG': Maci Bookout On Her Son Seeing Ryan Edwards When He Gets Out Of Jail–'That Scares Me'