'Teen Mom 2': Kailyn Lowry On Why Her Pregnancy With Lux Was 'The Most Vulnerable Time Of [Her] Life'
Kailyn Lowry of Teen Mom 2 has been candid about her struggles on the show, on her social outlets, and in the books she's written. She hasn't lived an easy life and she wants to share her story, as so many reality TV stars feel called to do.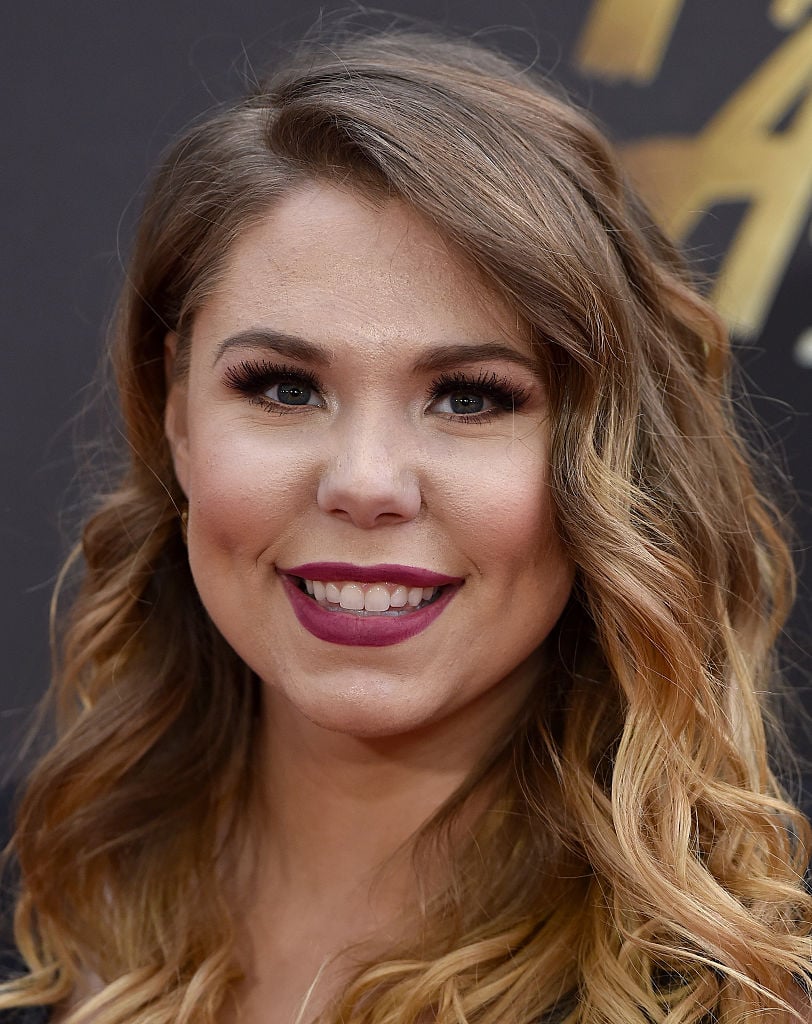 In her most recent book, A Letter Of Love, Lowry opens up about why her pregnancy with Lux was such a difficul time for her. That portion of her life was challenging for a myriad of reasons, but largely because she was so terrified of having another miscarriage.
Kailyn Lowry was constantly worried she was going to have another miscarriage when she was pregnant with Lux
"If there's anything that hurts more than a miscarriage, it's a second one. When you've had multiple miscarriages, you feel excitement and then heartbreak. After multiple miscarriages and being told that I might not be able to have more kids, I was feeling conflicted. Once the option was almost taken from me, I knew that I absolutely wanted more kids. A friend once told me, 'If you've thought about having another child, you won't regret having that child, but if you've thought about it and never gave birth, you could live to regret it,'" she writes.
Lowry goes on to write about how, until she got to the seventeen week mark, she was worried she'd miscarry.
"Every single day I woke up wondering if I would see blood when I went to the bathroom. This was going to be my third baby, and I felt like I should have known that every pregnancy is different. I also believed that not every small thing needed a call to the doctor. I just wanted to be extremely careful. I knew that my prior miscarriages weren't my fault, but I felt that if I were [to] be super careful this time, I could prevent another miscarriage," she writes.
Lowry continues: "I was not going to let it happen again because I would call the doctor every time I had a weird feeling. The doctor would probably hate me, but that would be fine. Until I was seventeen weeks pregnant, I distinctly remember that I was still checking for blood every time I went to the bathroom. This baby was coming home with me."
Kailyn Lowry was worried about her relationship with Chris Lopez
At the time, Lowry was also worried about where she stood with Lux's father, Chris Lopez. She didn't know what co-parenting would look like with him, if it was even possible.
"I would have to say that my pregnancy with Lux was the most vulnerable time of my life. I questioned myself and didn't understand what a future with his father would become," she wrote.
In the midst of this challenging time, Lowry says she leaned on her sons.
"I must admit it, my boys were there with me through everything. They were both physically and emotionally supportive. I believe that there is just something very special about being a mother of boys."
Read more: 'Teen Mom 2': Why Kailyn Lowry Broke Down And Sobbed When Isaac Turned One