'Teen Mom 2': Kailyn Lowry Regrets That Her Kids 'Got Attached' To People They Didn't 'Need To Meet'
'Teen Mom 2': Kailyn Lowry reflects on the struggles of being a reality TV mom and searching for love in the wrong places.
Teen Mom 2 star Kailyn Lowry hasn't had the easiest time searching for love. She's said over and over again on the show, on social media, in interviews, and in the books she's written that she's disappointed her boys don't have two parents at home to raise them.
In her most recent book, A Letter Of Love, Lowry writes that she "made the mistake of trying so hard to find love."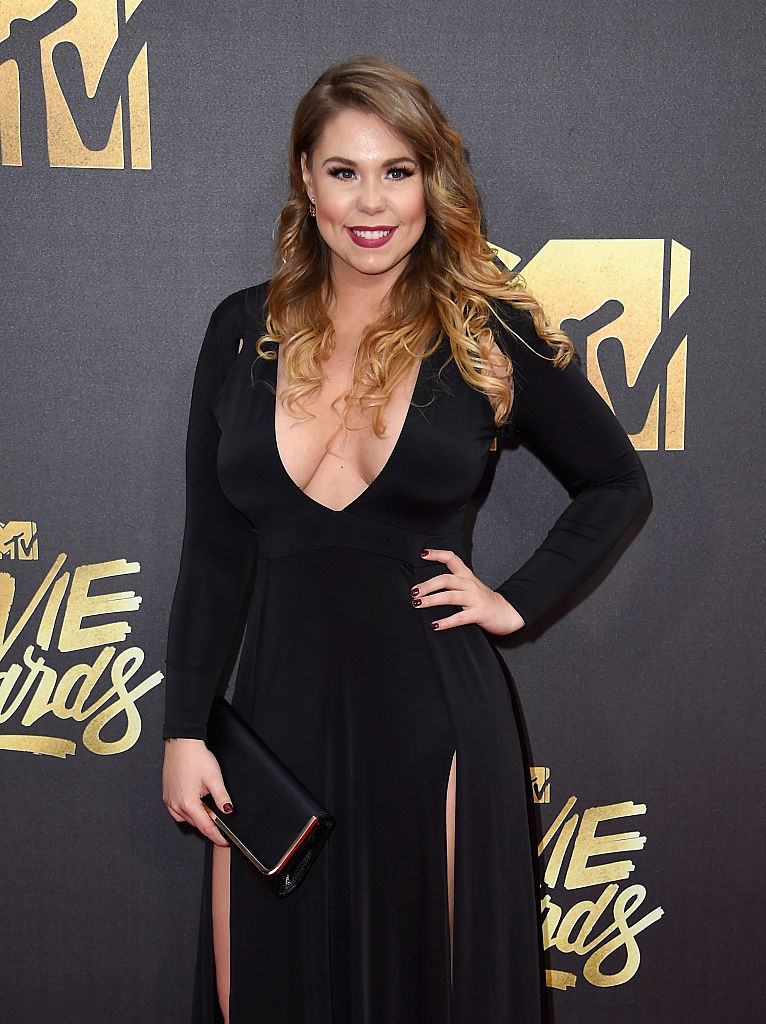 "It all crumbled," she wrote. "In the process, my kids got attached and met people that they didn't necessarily need to meet. I know better now."
Who does Kailyn Lowry wish her kids didn't meet?
Could she be referring to one or two of the men who fathered her children? Or their families or friends?
We know things are often rocky with her most recent baby daddy, Chris Lopez.
In A Letter Of Love, Lowry features a diary entry from November 24, 2017.
"Part of me is thankful that everything with Lux has happened while he is a baby. This means that he won't see my struggle with his father. Part of me wishes I could let him experience it on his own and make the decision himself. Either way it goes, he deserves better," she wrote.
It's probably a safe bet that Lowry doesn't wish her children never met Lopez. They're very attached to him, all three of them. In fact, Lowry has said repeatedly that she wishes things would have worked out with Lopez. She wanted to be with him exclusively. It just seems that he didn't want the same thing.
"I didn't mind getting up at all hours of the night. I didn't mind getting your brothers off to school, sports, and picking them up, nor did I mind running errands and timing everything around your feedings and naps. I recognized and appreciated that this is what moms do. What I struggled with was doing everything alone. I really wanted to share these experiences with your dad. I fell in love with something about him, and I wanted us to be in love, together, loving you," she writes in a letter to Lux featured in her most recent book.
Kailyn Lowry and Chris Lopez disagree about filming Lux
Lowry and Lopez have been disagreeing in recent months over featuring Lux on the show. Lopez wants more privacy for his son, and Lowry wants Lux to be included with the rest of the family.
Though Lowry would like to include Lux in filming, she does acknowledge the negative facets that come along with being in the public eye.  
"Overall, I am thankful for the opportunities. However, being in the public eye allows for opinions and judgment from people who don't affect our family. The media sometimes twists things more dramatic than they truly are. I'm sure you [Lux] will wonder why I say that and what it all has to do with you? The truth is that I want you to be prepared. You may hear things about me or your dad, or you may hear things about your family and life in general that may not always be true. This is my attempt to set the record straight for you," she wrote.
Despite the stressors of being a reality TV family, Lowry is confident she and her boys can get through anything together.
"We are going to get through everything that we face. We aren't going to judge each other's mistakes, because those mistakes don't define us," she wrote.
Read more: 'Teen Mom 2': Kailyn Lowry Says Chris Lopez Is The Easiest Of Her Baby Daddies To Co-Parent With