'Teen Mom 2': Kailyn Lowry Says Chris Lopez Is The Easiest Of Her Baby Daddies To Co-Parent With
Through the years, Teen Mom 2 star Kailyn Lowry has been all over the map with her feelings about Chris Lopez. She's said before that he was her "first true love" and that when they first started seeing each other, they had a great, fun relationship.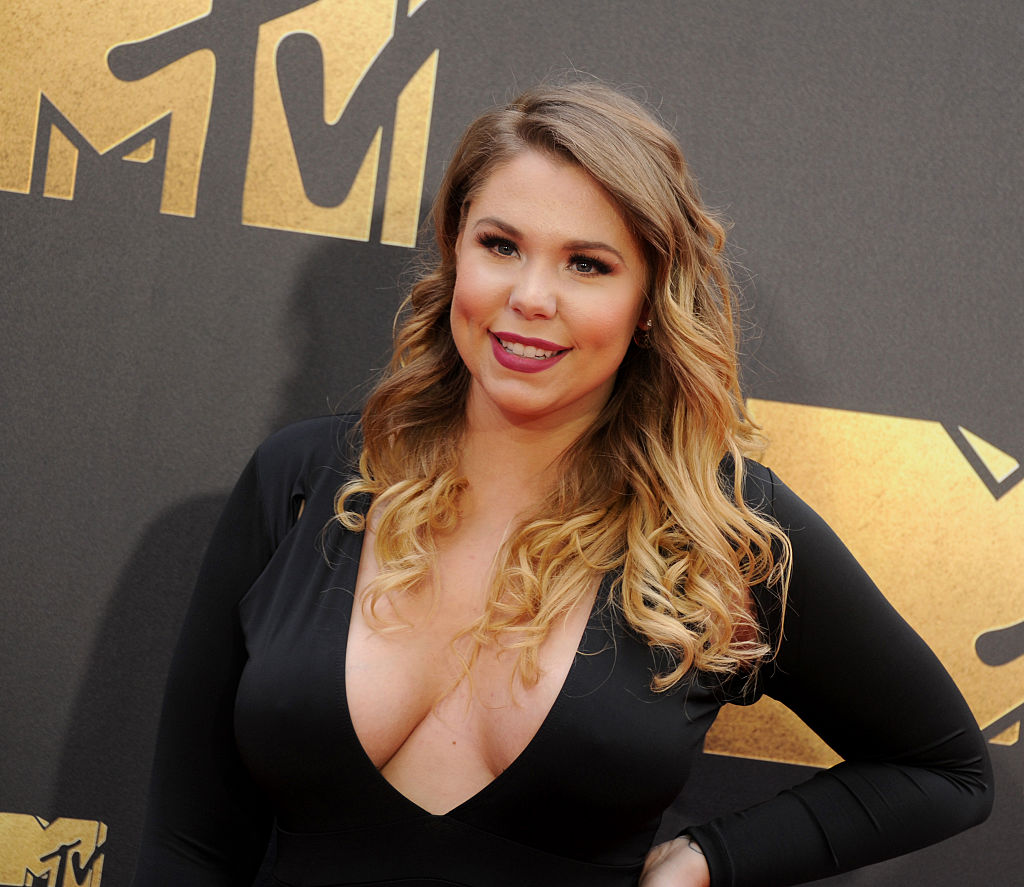 "Chris and I started off having so much fun together. There were no strings attached; we shared good energy, and lots of laughs. I think I was attracted to the fact that Chris didn't want anything to do with television or the media. He brought me back to a place where I didn't have to fit a storyline of a fictitious character that was made up for me," Lowry wrote in her most recent book, A Letter Of Love.
But Lowry has also said that she and Lopez had a toxic relationship. Eventually, she thought it best for everyone to cut Lopez out of the picture.
"I didn't wake up one morning and decide that I was going to cut Chris out of our lives. There are reasons why I feel the way that I do. Just because he has a biological connection to the baby, doesn't mean he's best for the baby," she wrote.
A fan asked Kailyn Lowry who it's been easiest to co-parent with and she said Chris Lopez
But things have calmed down between Lowry and Lopez since. On Monday, October 21, Lowry took questions from her fans on Instagram.
"Jo, Javi, and Chris — Who do you think has been the easiest to [co-]parent with?"
"100% #3," Lowry replied along with a photo of their son Lux. After all they've been through, her answer is somewhat surprising.
Only last month Lowry and Lopez were disagreeing on whether or not to involve Lux in filming. Lopez didn't want his son to be so in the public eye and Lowry wanted him to be included with the rest of the family.
"It bothers him. I don't know. It's a battle I'm not choosing," she said on a September episode of Teen Mom 2. "I want to show my life with all three of my kids, not just the older two," she said.
Kailyn Lowry's boys love Chris Lopez
But despite their disagreements, it's clear that Lopez is deeply loved by not only Lux but Lowry's other sons as well. In the same episode mentioned above, Lincoln started crying when he and Lopez parted ways.
"Why do these kids have to love Chris so much?" asked Lowry.
But according to her recent Instagram Q&A, Lowry still seems to have a little love for Lopez, too.
Read more: 'Teen Mom 2': Kailyn Lowry On How She And Chris Lopez Tried To Make It Work After Giving Birth To Lux