'Teen Mom 2': Kailyn Lowry Says Javi Marroquin And Chris Lopez 'Hate Each Other'
Kailyn Lowry has to do a little more coparenting than the average single mother. She has a child with Jonathan "Jo" Rivera, a child with Javi Marroquin, and a child with Chris Lopez. According to the reality star, the fathers of her children don't always get along with each other.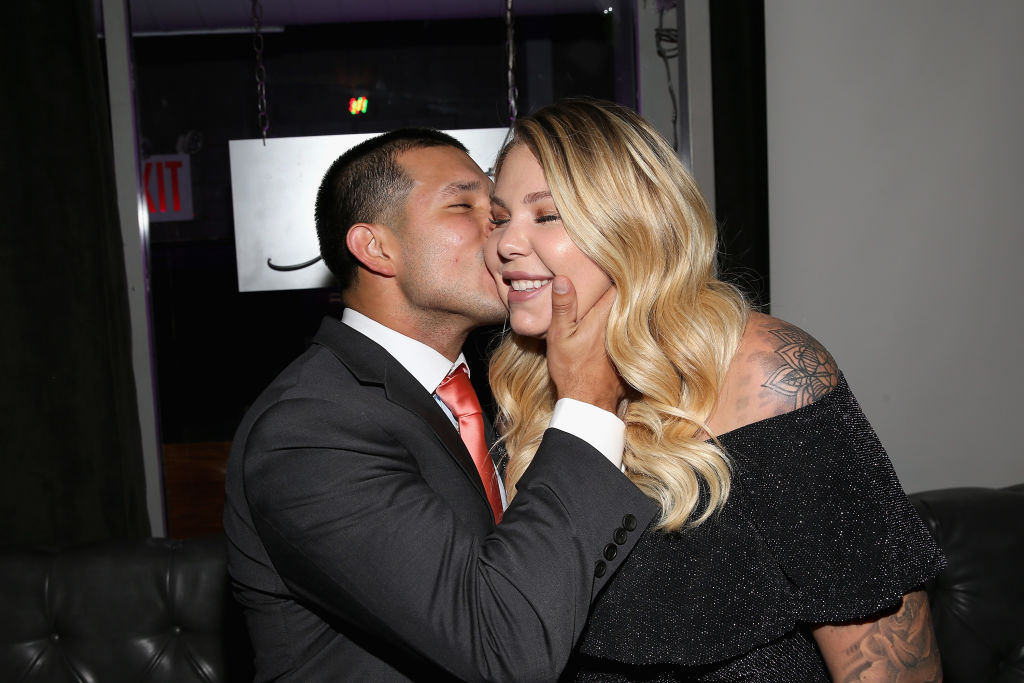 During the Teen Mom 2 reunion, Lowry spoke about each of her baby daddies, and revealed that two of them almost got into a physical fight.
Kailyn Lowry addresses the Javi Marroquin drama
When Lowry was asked about Marroquin, it became clear she wasn't going to say more than she had to. During an episode of Teen Mom 2, Lowry said that Marroquin attempted to hook up with her during a previous reunion. She also accused him of cheating on his fiancee. Marroquin was upset when he learned what Lowry had said on-camera.
When asked about the drama at the most recent reunion, Lowry said: "I know nothing."
"He doesn't want to film because it gets him into trouble, but apparently he gets into trouble regardless. That ship has sailed, a long time ago," she added.
Lowry also revealed that Marroquin and Lopez "hate each other."
"Chris and Javi almost fought, they were this close to each other's faces," she told the hosts.
Kailyn Lowry is currently at odds with Chris Lopez
As for Lowry's ever-turbulent relationship with Lopez, she says "there's no coparenting right now" with him. Dr. Drew asked her if that mean he'd lost custody of their son, Lux.
"I didn't say that," she replied. "Right now, he's working and going to therapy and working on himself and I know that he will see Lux when the time is right."
The reality star also addressed the rumors that Lopez got another woman pregnant.
"A girl texted my phone, like, 'I got your number out of Chris' phone, tell him to hit me up about the baby,'" she said, adding that Lopez denies the rumor and she herself doesn't believe "he would have gotten someone else pregnant."
Fans are accustomed to seeing Lowry's relationship with Lopez go up and down. In March, she told People she wasn't going to try to pursue a romantic relationship with Lux's father anymore.
"Things with him are horrible. I don't have any expectations whatsoever," she said. "I literally don't even know what to think at this point. I can't change his mind. I've walked in my truth."
At the time, Lowry said she's done waiting to see if Lopez will ever commit to her.
"I've ruined other relationships for him and then it didn't work out. So at this point, I can't convince him of what he's done to me," she said. "I've stuck around long enough."
"This is how it goes with me and him. [Things are] either really good or they're really bad," she added.
Read more: 'Teen Mom 2': Chris Lopez Regrets Not Being Around When Kailyn Lowry Was Pregnant With Lux