'Teen Mom 2': Kailyn Lowry Shares Exactly How She Was Pulled Into Javi Marroquin's Drama
Kailyn Lowry and Javi Marroquin may have ended their romantic relationship in 2015, but the pair are forever linked. Sure, they share a 5-year-old son, but it seems that the former flames are more involved in each other's lives than many other people who successfully co-parent. In fact, Lowry admitted that she was inexplicably involved in Marroquin's most recent romantic folly.
How did Lowry get involved in Marroquin's cheating?
Us Weekly obtained a sneak peek of Lowry's most recent podcast episode. Lowry co-hosts a weekly podcast with Lindsie Chrisley. In the episode, Lowry and Chrisley discuss Marroquin's most recent romantic escapade. Lowry admits that she was called no fewer than eight times when an argument between Marroquin and his ex-fiancée, Lauren Comeau broke out during a house party.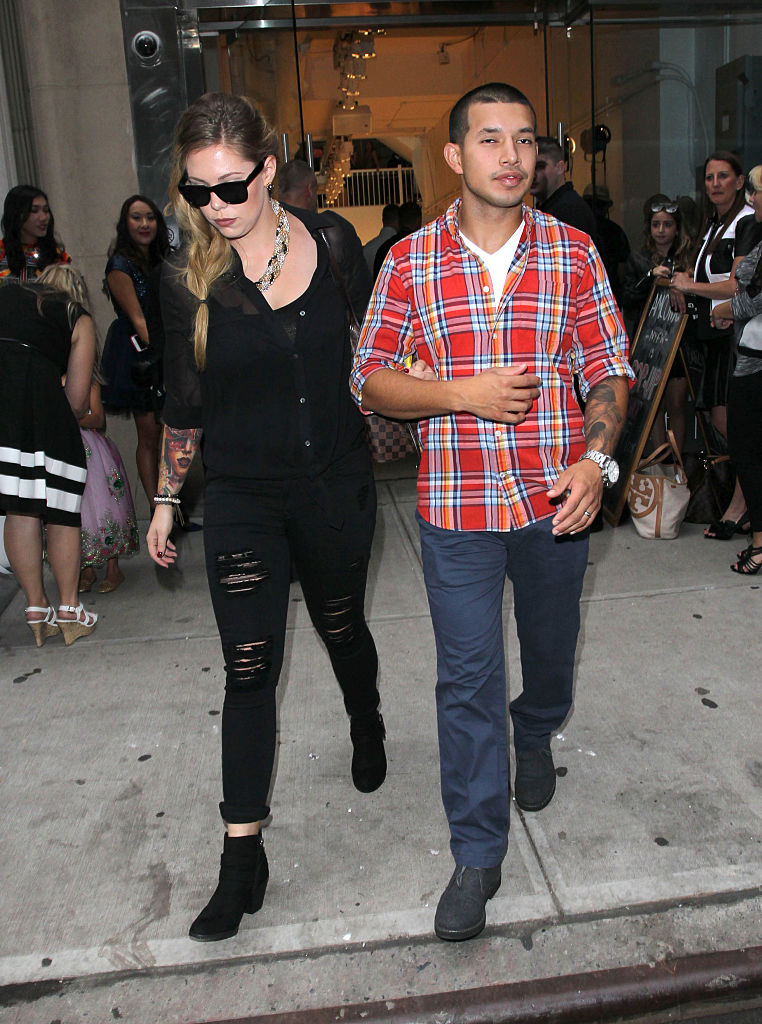 Lowry, 27, said "I was called to the scene of the crime and then I was later blamed as the problem. I'm not gonna get into all of the details. However, I will say that that was not a mess that I was planning to clean up." She went on to say it wasn't her mess, but nevertheless, she was asked to get involved.
Lowry seems incredibly bitter about the entire situation. Shortly after news broke that Marroquin had cheated on Comeau, he allegedly texted Lowry and accused her of leaking information to the press. Lowry denies speaking to the media about what happened at Marroquin's Delaware home.
Fans accused Lowry of being petty
Shortly after news broke of a 911 call from Marroquin's house, Lowry took to twitter to claim Marroquin had accused her of airing his dirty laundry to the media. Fans lambasted the reality TV star for acting petty. Marroquin, for his part, did not blame the mother of his oldest son for meddling on social media. Allegedly, the conversation took place in private.
In the following days, as fans learned details of the dustup, Lowry again took to social media to post cryptic messages. She alluded to the fact that she was dragged into the situation but did not elaborate on Twitter. She was obviously saving the story for her podcast, Coffee Convos.
What happened at Javi's house?
Marroquin's ex-fiancee, Comeau has chosen to fly the coup in light of recent events. As previously reported, the couple threw a party in their home for employees and gym-goers. When Comeau headed up to bed, Marroquin allegedly hooked up with a party guest.
An altercation occurred when Comeau came downstairs looking for the father of her infant son. What she found was Marroquin in the bathroom with a woman she considered a friend. An argument ensued, and those in the house began placing calls in an attempt to diffuse the situation. Marroquin's sister was one of the people called to come to the house. She was the subject of the 911 call placed from the home.
Lowry did not elaborate on whether Marroquin called her, or if she was called to the scene by another party. She did note that she was also called by police. All of the calls were placed in the early morning hours.