'Teen Mom 2': Kailyn Lowry Opens Up About What Happened After Breaking Her Custody Agreement With Jo Rivera
Bach in October, a Teen Mom 2 episode aired that showed the aftermath of an argument Kailyn Lowry and Jo Rivera got into over their custody agreement.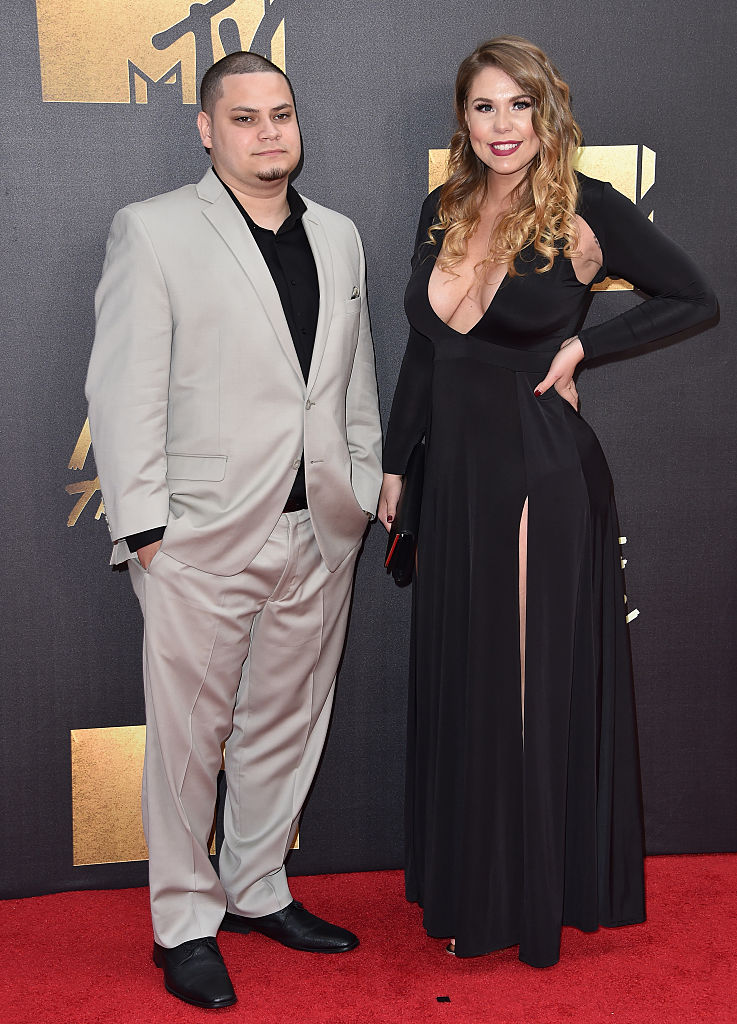 Lowry wanted to take their son, Isaac, to Hawaii along with her other two sons, but she wanted to take him when he was supposed to be with his father. Lowry went ahead and took him anyway.
Jo Rivera threatened to take Kailyn Lowry to court for bringing Isaac to Hawaii
"Joe texted," Lowry told a friend in the October episode. "I got the text at like 2:30 in the morning on the Fourth of July. 'Happy Fourth of July, coming by at 9am to get Isaac, see you soon.' He knew that I was already in Hawaii because for three days I had been posting it. You know, [Jo's wife] Vee knew, everyone knew. I said, 'Sorry we're not home, he's safe and sound.' Jo goes, 'He's supposed to be with me today, 9-5.'"
When Lowry told Rivera that she'd decided to be with Isaac on the fourth, he threatened to see her in court.
"Well, I decided it was in his best interest to be with me and his brothers today," she responded.
"I asked to have my son today. You agreed to that when you signed the custody agreement. Back to court room, see you there," Lowry said Rivera wrote back.
According to Teen Mom Talk Now, "the legal water was so murky that even MTV didn't want to get caught up in it, and they refused to film Kailyn during the vacation."
The site reports Lowry saying she "followed legal protocol" with a "court ordered 30 day notice." In addition to taking Isaac on a day he was supposed to be with Rivera (the fourth of July), Lowry also added a third week to the trip after having sent the request. She assumed that because she was supposed to have custody that week it wasn't going to be an issue.
"If I have to sit in jail for my son to go experience a month in Hawaii, then you're d*mn f*cking right I'm going to go sit in jail," she said.
Jo Rivera didn't take Kailyn Lowry to court after the Hawaii drama
During the Teen Mom 2 reunion, we got an update on how everything turned out.
Lowry stands by her decision to bring Isaac on vacation.
"At the end of the day, you have to think about what's in the best interest for the child. If the child is saying, I wanna go with you to Hawaii and I don't want to got to my dad's for 8 hours," she said.
Though Rivera threatened legal action, Lowry reported that he didn't take any. He "actually apologized to me," she said.
"He said he wasn't really in a good place and he didn't feel like our communication was as good as it could have been and I agree," she added, "So I think we were both being petty."
Read more: 'Teen Mom 2': Kailyn Lowry Says Javi Marroquin And Chris Lopez 'Hate Each Other'