'Teen Mom 2': Kailyn Lowry Reveals Why She Wants Lux To Have A Relationship with His Father's Family
Kailyn Lowry has had a rocky relationship with Lux's father, Chris Lopez. For a long time, his identity wasn't made clear to Teen Mom audiences. But, recently, the two have been more open about their past relationship as well as their co-parenting.
In May 2019, Lopez even tweeted at Lowry in a flirtatious manner.
Two months after Lowry's episode of Game of Clones aired on MTV, Lopez tweeted, "Break up with your clone I'm bored," referencing Ariana Grande's song, "Break Up With Your Girlfriend, I'm Bored." Lowry responded with a GIF of herself rolling her eyes.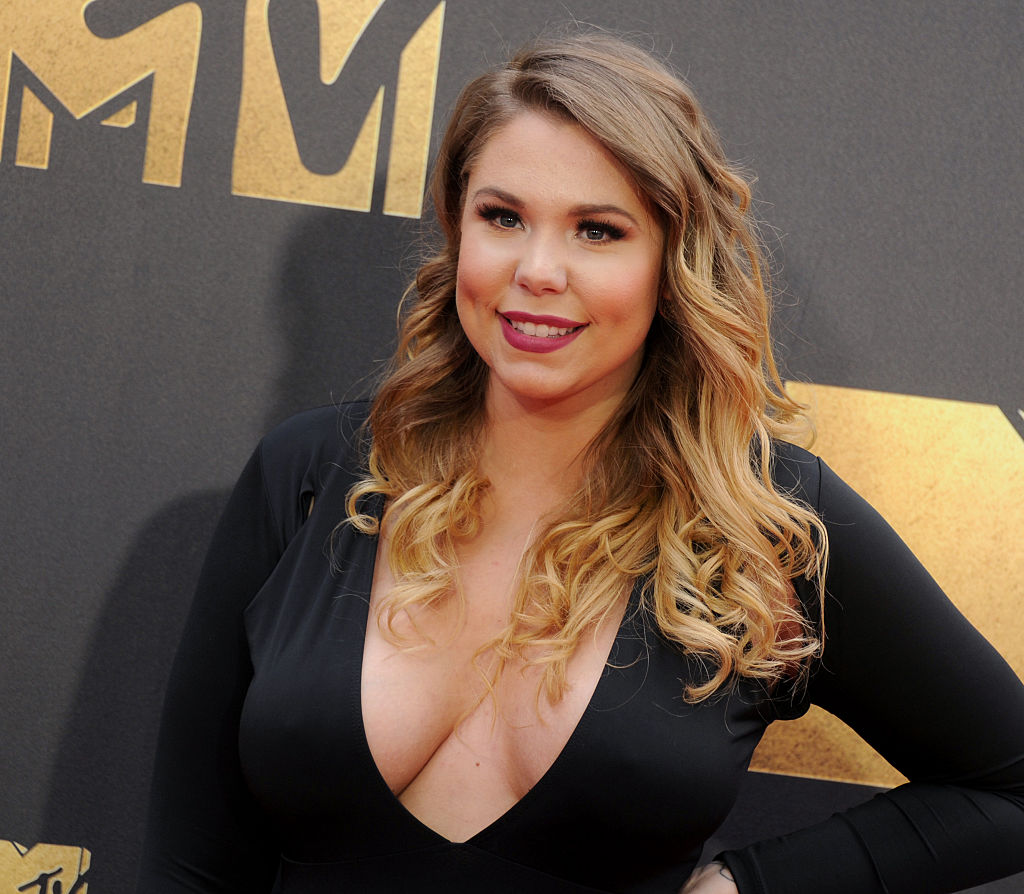 Though it may seem as though Lopez is still interested in Lowry, he did just say in March that he's "better off without her," and, for good measure, Teen Mom fans quickly took to the Twitter post to warn Lowry against going "through that revolving door again." Multiple people posted GIFs that stated: "Run away! Run away!"
But don't worry, concerned fans, Lowry has made it clear that she's done with Lopez. After his comments in March about being "glad [they] fell off," she said: "How he feels is none of my business." However, she has called him her "first true love."
Kailyn Lowry never wanted Lux to not have a relationship with his dad, Chris Lopez
In her book, A Letter of Love, Lowry opens up about her relationship with Lopez and what it means for Lux's relationship with his father, and his family, in the future.
"I've struggled with whether or not to include Lux's dad's family in his life while his dad is not in it. Some people would agree that it's best to let his family be a part of his life. Maybe it would encourage his dad to become involved, but it's not that easy. I never wanted him to not be included; I wanted the exact opposite. Things have just gotten so bad that this is the way it needed to happen. I had to have a legal agreement put in place, so that I no longer allowed my personal feelings to get in the way," she wrote.
Why Kailyn Lowry wants Lux to choose how close he is with Chris Lopez and his family
At the end of the day, Lowry says who Lux has a relationship with should, ultimately, be his choice.
"Lux's relationship with his father should be all his own, but what does that mean if he is not present? There were so many times that I wanted to just say "no" to allowing them access to you, but after a short time, I realized that it doesn't matter what I think. It doesn't matter what Lux's father and I think of each other as long as we have his best interest in mind and at heart. As much as it hurts, I realize that I have to give Lux the opportunity to develop his own relationship with his family and make decisions such as this for himself, with no judgment from me," she wrote.
Read more: Kailyn Lowry Reveals Why She Didn't Deny That She Cheated On Javi Marroquin On 'Teen Mom'