'Teen Mom 2': Nathan Griffith Is Thrilled That Jenelle Evans Has Fled 'The Land'
There was no love lost between Jenelle Evans and Nathan Griffith in recent years. The former couple has battled over custody of their son, Kaiser, 5, for years, but everything came to a head when Evans married David Eason. Now that Evans has announced she's divorcing Eason, things seem to be getting a bit better, and Griffith allegedly has nothing but positive things to say about Evans and her decision to divorce Eason.
Nathan Griffith will allegedly drop his bid for primary custody of Kaiser
Griffith and Evans have been embroiled in a custody battle for well over a year. Griffith was briefly granted custody of the five-year-old when he, along with his half-sister and stepsister, were removed from Evans and Eason's care. The three children were returned to the couple on July 3. When custody was transferred back to Evans', Griffith picked up his previous legal battle. It looks like that could all be in the past, as long as Evans keeps the former couple's son away from Eason.
According to TMZ, Griffith is thrilled that Evans has left Eason and feels like he can breath easier now. An alleged inside source claims that Griffith believes Evans is a good mother, and that his bid for custody was really about keeping his son away from Eason. Now that Eason is out of the picture, Griffith is allegedly hoping his co-parenting relationship with Evans improves.
Jenelle was granted an order of protection
Evans took to social media to announce her split but has gone radio silent since. While it's hard to pinpoint her current location, fans are aware that she's fled the property that she and Eason once dubbed "The Land." It is believed she is currently out of state, but that didn't stop her from getting an order of protection.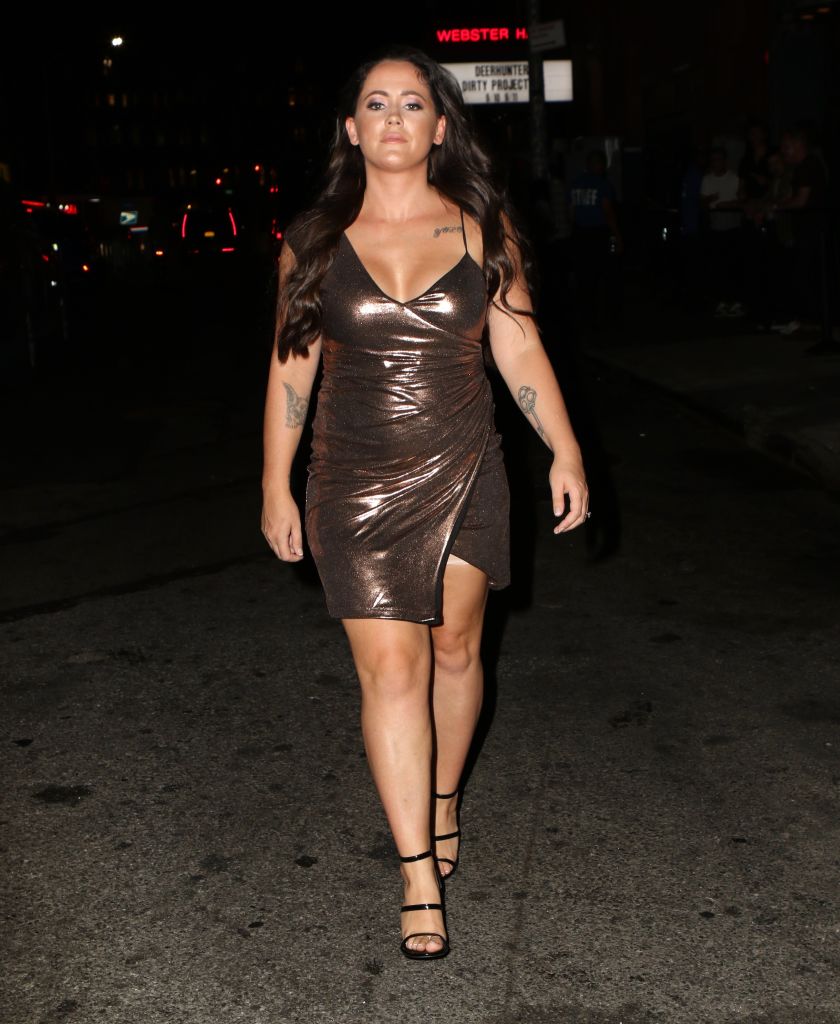 In a lengthy filing, Evans outlined the abuse she and her children suffered at the hands of Eason. In one instance, Evans alleges that Eason locked Kaiser in a vehicle, and refused to let him out. The legal filing also referenced the death of Nugget as evidence of Eason's violent and unstable behavior. Evans has also called 911 multiple times alleging abuse at the hands of Eason. In one incident, she told a 911 operator that Eason had a gun.
Eason was ordered to stay away from Evans and to refrain from speaking about her on social media. Before the issuing of the order, Eason did make comments regarding Evans on social media. He has since deleted the posts. The order also protects Evans' minor children. It is not known where Eason's daughter from a previous marriage is currently staying. Maryssa, 11, as everyone may remember, testified in court that she was instructed to lie to CPS if they ever showed up at the property.
Will Evans land back on Teen Mom 2?
Reports have surfaced in recent days that Evans is attempting to get back her job with MTV. Before announcing her separation, Evans traveled to New York with her lawyer. The reason for the visit is unknown, but many people believe she may have been meeting with MTV executives to discuss returning to the show. Eason was allegedly infuriated by the trip.
While MTV cut ties with Evans, it appears as though they did so because of Eason. If Eason is really out of the picture, production crews may give the mother of three another chance. Teen Mom 2 ratings were better with Evans on the show. If Evans returns its likely her mother, Barbara Evans, will also return to filming. The elder Evans has been a fan favorite for more than a decade.