The Women Of 'Teen Mom 2' Ranked From Least to Most Controversial
Teen Mom 2 is, undeniably, filled with drama. The reality show stars Chelsea (Houska) DeBoer, Leah Messer, Jenelle Eason, Kailyn Lowry, and Briana DeJesus, all young women who became mothers in their late teenage years.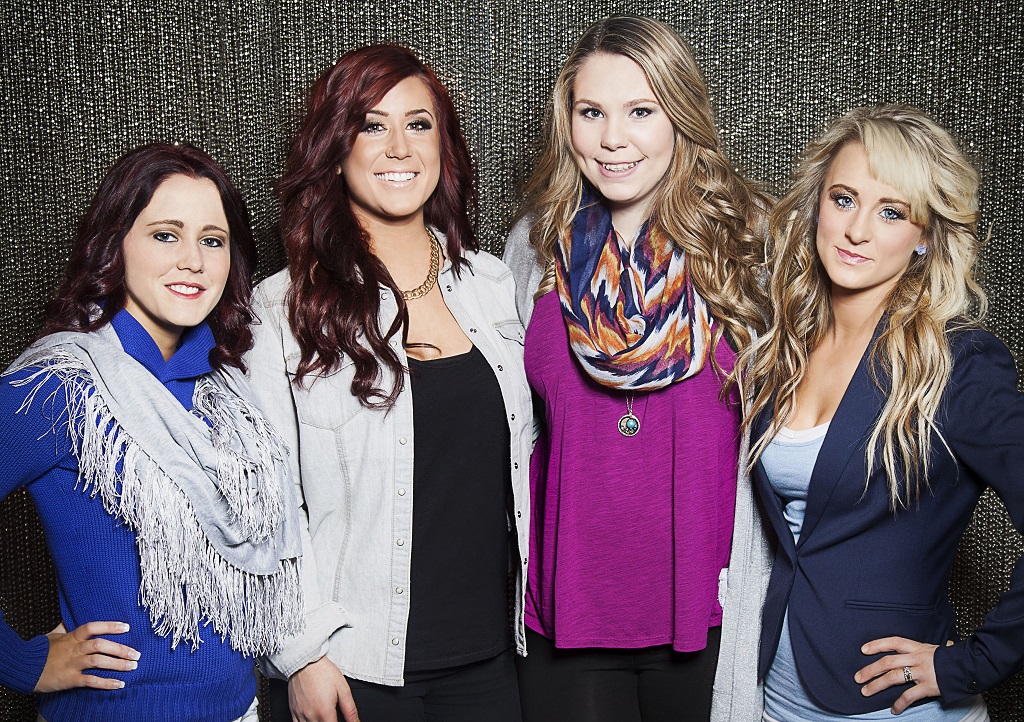 Over the years, the in-fighting amongst them has escalated, such that they now won't all appear on screen together at the reunions. So who is the cause of it all? Let's take a look at who is the most controversial cast member on the show.

Chelsea DeBoer

You'd be hard-pressed to find anyone who has a major problem with Chelsea. After giving birth to her daughter Aubrey, she had the support of her loving parents and a few loyal friends who helped her get by. Chelsea was able to get her GED, enroll in beauty school, and even make a few career mishaps while raising her daughter.

Most of the drama in Chelsea's life comes from Aubrey's father, Adam. At the beginning of the series, Chelsea continues to go back to Adam but eventually stays away as he continues to struggle with substance abuse and numerous arrests. Aubrey doesn't have much of a relationship with her father. But now that Chelsea is married to Cole DeBoer, with whom she has two more children, her eldest does have a stable home life and loving parents.

Leah Messer

Things haven't always been great for Leah. She was married to Corey Sims, the father of her twins, Ali and Aleeah Grace, for a short time, but that didn't work out. Leah then married Jeremy Calvert, and they had a daughter together, Addie. But after that relationship ended in divorce, life became more difficult for Leah, as she attempted to raise her three daughters and attend school. She also suffered from a substance abuse problem.

Fortunately, Leah was able to get the help she needed. Now things are better than ever for her. She worked on herself and discovered that she could pass on her knowledge through motivational speaking. Leah briefly dated Jason Jordan but called it quits after he exhibited dangerous behavior. Though she's still dealing with Ali's muscular dystrophy and its complications, she hasn't done anything to provoke controversy lately.

Briana DeJesus

Here's where this gets more difficult to rank. Briana is the most recent addition to the show, having joined the cast after Teen Mom 3 didn't work out. She has had her fair share of controversy, especially when it comes to Kail and her ex-husband, Javi Marroquin, whom Briana dated for a short time. This resulted in a physical fight between Kail and Briana's sister, Brittany.

But life has calmed down for Briana, and she hasn't been the cause of as much tension this past season. She's dealing with both Nova and Stella's baby daddies, one of whom is never around, and she's doing it well. Briana has been dating a new guy, John Rodriguez, for a year now, and there doesn't appear to be any drama there. Aside from Brittany's participation in the Instagram Live video with Barbara and Jenelle, the DeJesus' have been on their best behavior.

Kailyn Lowry

There has always been a lot of drama in Kail's life. One minute, she's getting along with Jo Rivera, the father of her oldest son, Isaac. The next, he's asking for back child support. She and Javi will appear on OK terms, but then his girlfriend gets involved with Lincoln's soccer team, and suddenly, no one is speaking to each other. Kail's youngest, Lux, is growing fast, but his dad, Chris Lopez, can't seem to decide what he wants.

Kail's conflicts also extend to the other members of the show. Aside from Briana, there's the whole thing with Jenelle, which goes back to — wait, how did this even start? Both Jenelle and Kail always speak their mind, especially when it comes to each other. It's caused some serious feuding between them, such that when Kail extended a peace offering, Jenelle literally lit it on fire. But don't worry — Kail's tough, and she's been through a lot worse.

Jenelle Eason

Where do you even start with Jenelle? Since Day 1, there have been heaps of drama from her and her mom, Barbara. They've never gotten along, dating back to when Jenelle would go out and do drugs while her son, Jace, was at home with Barbara, leading the grandmother to take custody of the child. There was the brief marriage to Courtland Rogers, the numerous arrests, the rocky relationship with Nathan Griffith (involving their son, Kaiser) — and that's all prior to this season.

Right now, things are very chaotic for Jenelle. Her husband, David, was kicked off the show after making homophobic comments. And his behavior has only gotten worse from there. Jenelle and her kids (including her daughter, Ensley, with David) are stuck in the middle of it all, and Jenelle — well, she can't decide where to place her allegiance. Her time on Teen Mom 2 may be coming to an end.