'Teen Mom 2' Star Jenelle Evans Undergoes a Tubal Ligation
Teen Mom 2 star, Jenelle Evans has had a tough couple of months. Not only did she feel dragged through the mud during a recent reunion special taping, but she's also been dealing with a myriad of health problems.
Evans, who first rose to fame in 2009 when she appeared on 16 and Pregnant, is no stranger to drama, but her recent stint of troubling health concerns have fans worried. Her most recent medical procedure, a tubal ligation, took place just a few days ago. So, what prompted the teen mom to have her tubes tied?
The real reason Jenelle Evans had her tubes tied
Evans posted to social media to inform her fans that she was doing just fine, and her rep confirmed that she was healing well from the procedure. While several media outlets have suggested the star had a simple tubal ligation, there seems to be more to the story.
Evans, according to Us Magazine, had one ovary removed along with several polyps. She also had her tube tied on the remaining ovary. The polyps have allegedly been sent out for further testing.
She willingly discussed the procedure and told fans that aside from being entirely satisfied with the three children she has, the procedure was performed to alleviate near constant pain. Evans has suffered from ovarian cysts in the past, with several instances landing her in the emergency room.
Jenelle Evans precarious health
While Evan's most recent hospital stint has left her seemingly hopeful for answers, it is not the first time the MTV star has spent time in a hospital bed. In fact, the reality TV starlet has apparently been experiencing mysterious symptoms since 2016.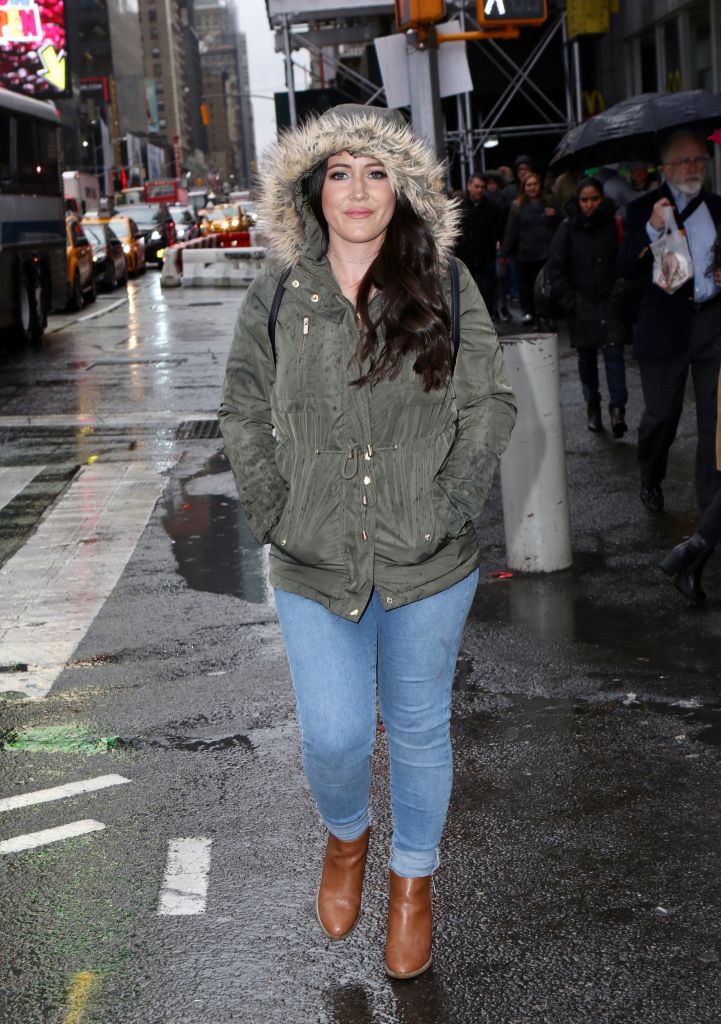 In December 2018 the troubled mother of three was hospitalized for a series of biopsies. Evans, 27, shared her December hospitalization via her Instagram story but didn't update fans on any findings. According to People, doctors performed an endoscopy on the North Carolina native. An endoscopy is a procedure that allows doctors to see the digestive tract and, in some cases, take biopsies were necessary.
Evans was also hospitalized twice in October 2018; once for a fall and a second time for a septoplasty to address sinus issues. Janelle welcomed a daughter with husband David Eason in January 2017. She is also mom to Kaiser, 4 and Jace, 9.