Do The Other 'Teen Mom 2' Stars Still Talk to Jenelle Evans?
It would be an extreme understatement to say that Jenelle Eason (née Evans) from Teen Mom 2 has made her fair share of enemies along the way. That includes fans, exes, and even her mom at times.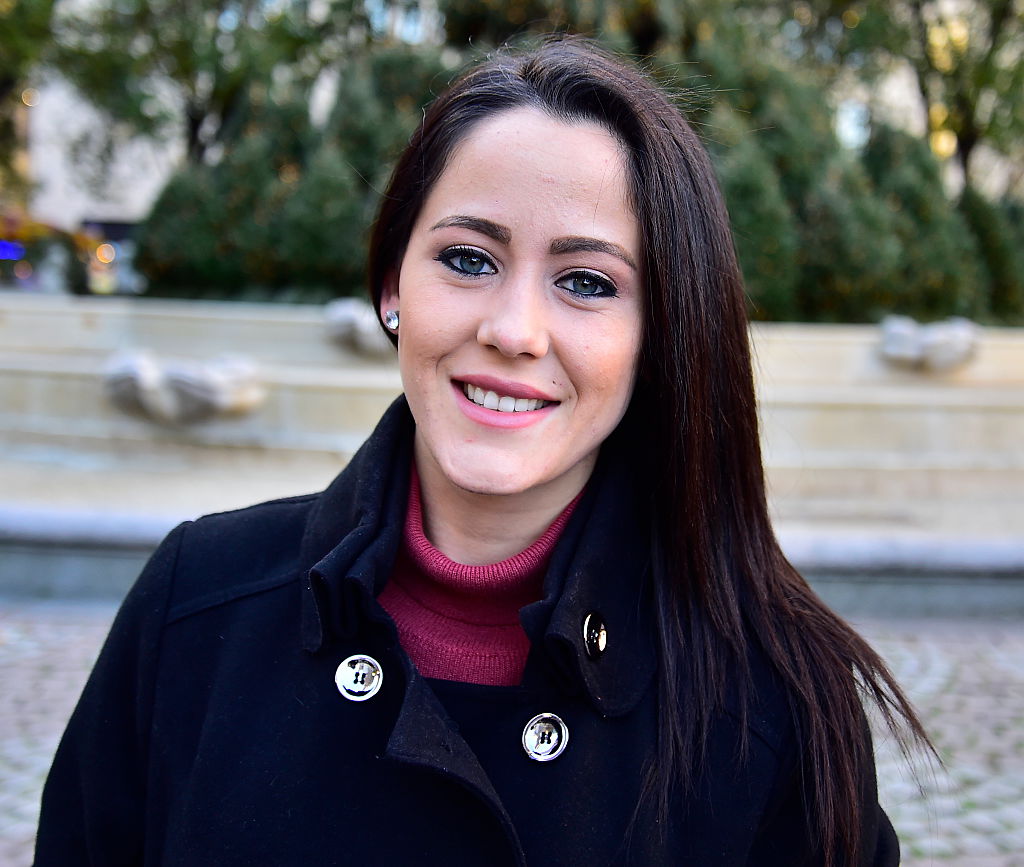 But it also refers to her fellow Teen Moms, with whom she's had some issues over the years. So now that Jenelle is off the show, does she still keep in touch with her former co-stars. Let's see what we can find.
Kailyn Lowry
Jenelle and Kailyn's beef dates back a couple of years, though it's hard to remember exactly where it started. According to Kailyn, in the early seasons of the show, the two young women "were really close." They were also the two who had boys first, which may have brought them together in regards to sharing parenting tips.
But today, their feud is stronger than ever. Kailyn frequently mentions Jenelle and all of her drama on her podcast, and Jenelle has been quick to shoot angrily at how public Kailyn makes her feuds, saying, "You can never really trust her." And after the whole incident in which Jenelle's mom, Barbara, joked about killing Kailyn, it stands to reason that they're not mending fences anytime soon.
Chelsea Houska
Generally speaking, Chelsea DeBoer (nee Houska) has stayed away from much of the Teen Mom 2 drama. She has had a lot of her own drama to deal with at home, mainly stemming from her on-again, off-again relationship with Adam, the father of her daughter, Aubrey, which has now been over for years since marrying Cole DeBoer.
Chelsea manages to (mostly) stay out of things when it comes to the other Teen Moms. She and Leah Messer were the only two of the moms to do an interview together at the latest reunion. However, she did catch Jenelle in a lie following a statement the latter made at the reunion, so she's probably not on Jenelle's good side. Oh, and her own father, Randy Houska, has managed to find his way into the Twitter drama on occasion.
Leah Messer
Like the rest of her castmates, Leah has had plenty of drama. Two divorces, her daughter Ali's health struggles, and her own problem with drugs that sent her to rehab. Because both she and Jenelle have had issues with drugs in the past (Leah's with prescription pain pills, while Jenelle's have been all over the board), you'd think maybe this would be something they could use to bond.
But that doesn't seem to be the case. Though they were hanging out as recently as 2017, things have since gone at least a little sour. Leah was especially unhappy with her now-former co-star after the incident that led to her firing — when David, her husband, shot Jenelle's dog and she stood by him.
Briana DeJesus
Perhaps Briana joined the show years after the other women had gotten to know one another, she and Jenelle seemed to hit it off right away. Briana came aboard around the time things were getting really difficult for Jenelle with the show back in 2017, which may have been what drew them to one another.
It appears that Briana and Jenelle are still on good terms. It was Briana's sister, Brittany, who was involved in the Barbara-Jenelle-Kail Instagram Live incident, so Briana comes off pretty clean here. Now that Javi has moved on, she doesn't really have much beef with Kailyn either, but she still stuck to doing her reunion interview apart from the other girls. Could there be more drama there than we see?