'Teen Mom 2': The Real Reason Kailyn Lowry and Javi Marroquin Didn't Elope in Vegas
Before Teen Mom 2 star Kailyn Lowry and Javi Marroquin got married, they'd already been through quite a lot.
The two almost broke up for good when Lowry's best friend at the time told Marroquin that Lowry was going to leave him for a woman someday.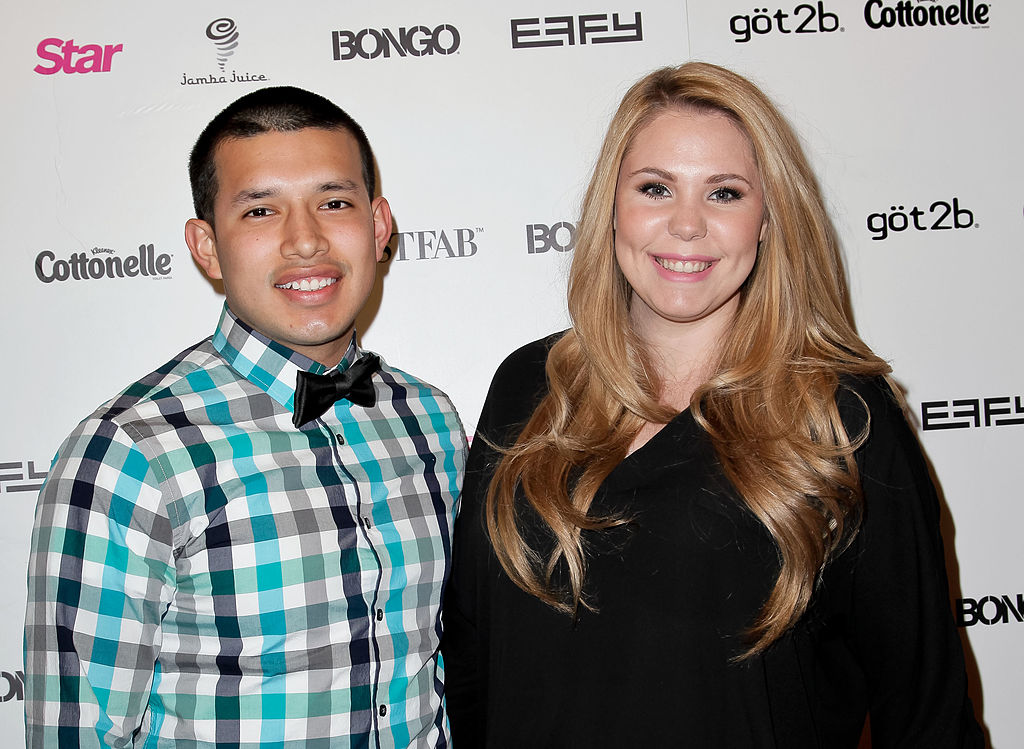 Lowry had experimented with women before but, at the time, her only intention was to be with Marroquin.
"Javi believed she was telling the truth because Aria was my best friend. Why would she lie? He left me without even hearing me out and went to stay with some friends at Bloomsburg University, two hours away. I panicked beyond belief and went after him. As I drove, my mind raced through several horrible scenarios. I was terrified that I was about to lose the best thing that had ever happened to me," wrote Lowry in her 2014 book Pride Over Pity.
Eventually, Marroquin cooled down. Lowry's ex-friend confessed to him that she'd misrepresented details of Lowry's sexuality to him.
"Thankfully, the love Javi and I possess proved to be stronger than the drama the rumors and lies had brought into our lives. Javi eventually cooled down and we were able to find a way around the anger and hurt," wrote Lowry.
The incident showed Lowry that she definitely wanted to be with Marroquin. So they headed to Las Vegas to elope.
Why Kailyn Lowry and Javi Marroquin wanted to get married as soon as possible
"I wanted to marry Javi. Deep down I had known it all along. I didn't want to waste any more time holding back from what I truly wanted. Javi was opposed to waiting any longer, too. He would be entering the Air Force soon. We didn't want to part without calling each other husband and wife, so we decided to marry in Vegas," she wrote.
Why they changed their minds
However, once there, the couple realized they didn't really want a Vegas wedding and backed out. They wanted the real thing.
"We went all the way south, with the MTV camera crew in tow, but our minds changed instantly. Eloping in a dime a dozen chapel below flickering fluorescent lights, where you could choose a sci-fi theme or have a fake Elvis memento, seemed cheesy and unromantic. Once we got down there, I realized I didn't want my wedding to be like that so we decided it would be best to wait," she wrote.
Lowry and Marroquin ended up getting married in 2012 at the Adventure Aquarium in Camden, N.J. with their friends and family.
They got divorced four years later.
Read more: The Worst Criticism Kailyn Lowry Receives From 'Teen Mom 2' Fans